Vapers Digest December 19th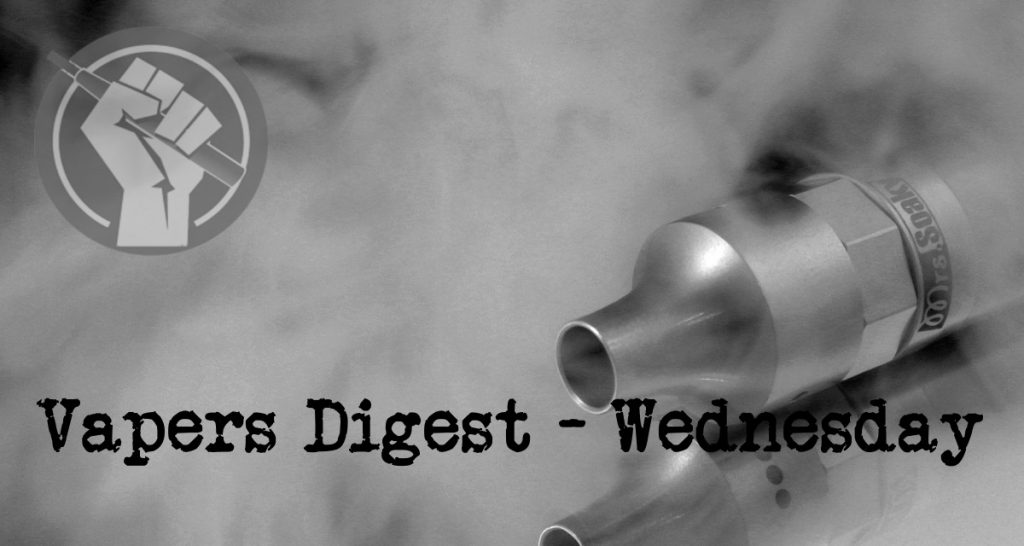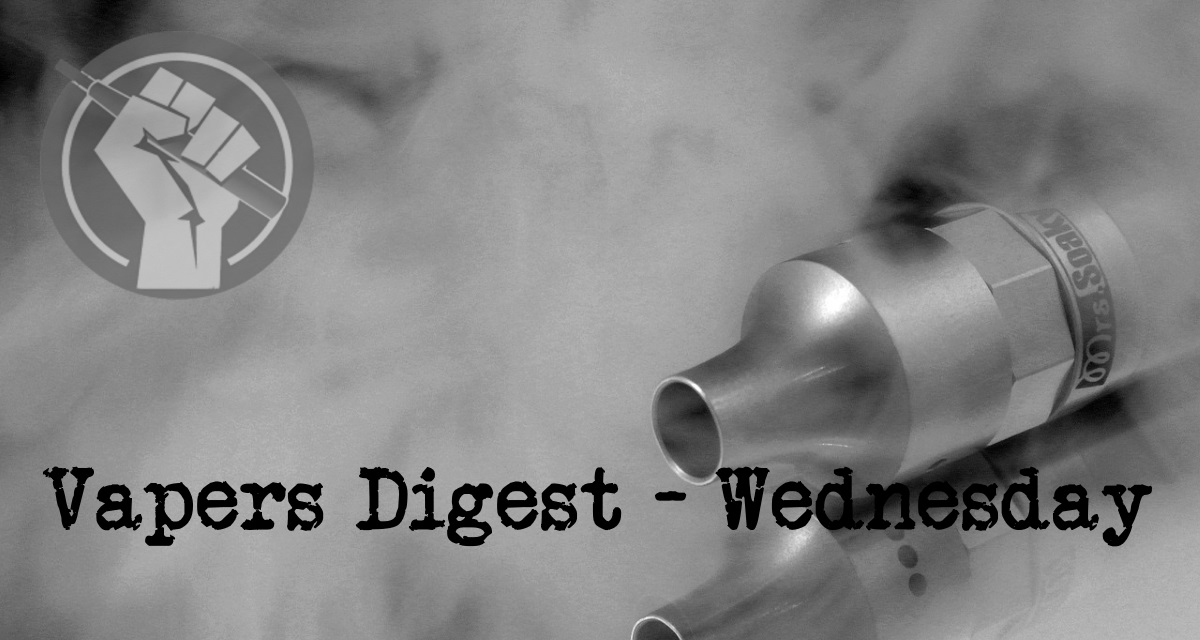 Wednesday's News at a glance:
NIDA Survey: Occasional Teen Vaping is Up, But Smoking is Still Way Down ~ The prescribing of varenicline and vaping (electronic cigarettes) to patients with severe mental illness ~ GSTHR Report Launch ~ Who should regulate vaping? (Hint: not the TGA) ~First ever "Switch to vaping" campaign launched in Australia ~ Consumer Engagement for GFN2019 ~ Stevens Point leaders update e-cig ordinance ~ Surgeon General Undermines Harm Reduction by Pushing Anti-Vaping Policies and Propaganda ~ The Surgeon General Signs on to Gottlieb's Epidemic ~ The Surgeon General Owns Stock in Tobacco Companies ~
Jim McDonald, Vaping 360
Announcing the results of its annual Monitoring the Future survey, the National Institute on Drug Abuse (NIDA) ignored the good news about the continued low rates of teenage smoking and binge drinking, and instead chose to focus on occasional teen vaping to support FDA Commissioner Scott Gottlieb's epidemic narrative.

The word "smoking" appears just once in the three-page NIDA press release. "Vaping," "vape," "e-cigarette," or "JUUL" appear a total of 40 times, driving home the agency's message that the country is facing a public health threat from smoke-free vaping.
Royal College of Psychiatrists
Summary of key messages and advice

Smoking rates among people with SMI are much higher than in the general population, contributing to increased morbidity and

premature mortality among this group. Psychiatrists are well placed to help them stop smoking. The decline in prescriptions of stop smoking treatments needs addressing: greater investment is required in stop smoking services – tailored to meeting the needs of people with SMI – which provide access to a range of effective treatments.
Dave Cross, Planet Of The Vapes
The Viscount Ridley requested 'the pleasure' of Planet of the Vapes' (POTV) company at the official launch of the Global State of Tobacco Harm Reduction report, at Parliament this Tuesday. A wide range of stakeholders, including MPs, researchers, advocacy groups and individual vapers heard from Viscount Ridley, Mark Pawsey MP (Chair of the APPG for Vaping) and Professor Gerry Stimson.
---

---
Colin Mendelsohn, Australian Tobacco Harm Reduction Association
The current requirement for nicotine vaporisers (e-cigarettes) to be approved by Australia's medicines regulator, the Therapeutic Goods Administration (TGA), is misguided and unworkable. TGA regulation amounts to de facto prohibition. Not a single vaping product globally has been assessed by a national regulator and gone to market in any country.

The TGA is responsible for regulating medicines and medical devices which make therapeutic (medicinal) claims, such as 'this product can help you quit smoking'.
---
---
Colin Mendelsohn, Australian Tobacco Harm Reduction Association
The first ever Australian campaign that encourages adult tobacco smokers who can't or won't quit to switch to vaping to reduce the harm from smoking has been launched today in Australia. Many smokers will try to quit as a New Year's resolution but most will fail. Vaping allows smokers to enjoy an experience similar to smoking, with a greatly reduced risk of harm and reduced cost.
---

---
Jessica Harding
Hello,

I am writing to let you know about the opportunities for consumer engagement at the Global Forum on Nicotine conference, in Warsaw, Poland from 13th to 15th June next year.  The theme for GFN2019 will be  "It's time to talk about nicotine" and it is vital that the people who use safer nicotine products are at the heart of that conversation.

The GFN organisers are keen to give an even higher profile to consumers and consumer organisations than in previous years and I have been asked to help with that.
Npacholke, waow.com
Stevens Point city leaders unanimously voted to make it more difficult to get e-cigarettes in the hands of teens on Monday.

All 10 common council members agreed to no longer allow a minor to buy an e-cigarette in the city. This comes as the vaping trend continues to grow.

With the amended vote on the ordinance, there will now by a $50 fine for a teen caught vaping and a possible trip to municipal court.

Jacob Sullum, Reason
In the name of fighting "the epidemic of youth e-cigarette use," Jerome Adams wants to raise prices and ban indoor vaping.

Today Surgeon General Jerome Adams issued an advisory that urges state and local governments to fight "the epidemic of youth e-cigarette use" by "implementing price policies" and banning indoor vaping. Those measures directly attack products that even Adams concedes "have the potential to reduce risk for current smokers" in the name of preventing underage vaping, which itself may be driving down tobacco-related morbidity and mortality.
---

---
Jim McDonald, Vaping 360
The U.S. Surgeon General Jerome Adams has declared teenage vaping to be an epidemic. He says he "does not use that word lightly," and has issued an advisory to make the public aware of the problem.

He is urging local officials to license sellers, restrict access to flavored vape products, and tax and set minimum pricing for vaping products — policies that would affect adult smokers and vapers more than it would teens. If the $50 price tag for a JUUL starter kit isn't high enough to keep teens from buying it, what price would be appropriate? As with the rest of his presentation, this hasn't been thought out. Neither has the idea of declaring a crisis based on occasional teen vaping.
Editor note: 2017.
Russ Kick, AltGov2
The US has a new Surgeon General. After Trump suddenly pushed out the previous Surgeon General, Vivek Murthy, he nominated Jerome Adams, M.D., an anesthesiologist and med-school professor who also has a master's degree in public health. When Mike Pence was governor of Indiana, he chose Adams as that state's top public-health official. Adams made his biggest mark by daringly setting up a needle exchange program to combat a surge in HIV that was blamed in large part on shared needles among drug users.

---
Visit Nicotine Science & Policy for more News from around the World

---