Vapers Digest 9th Jan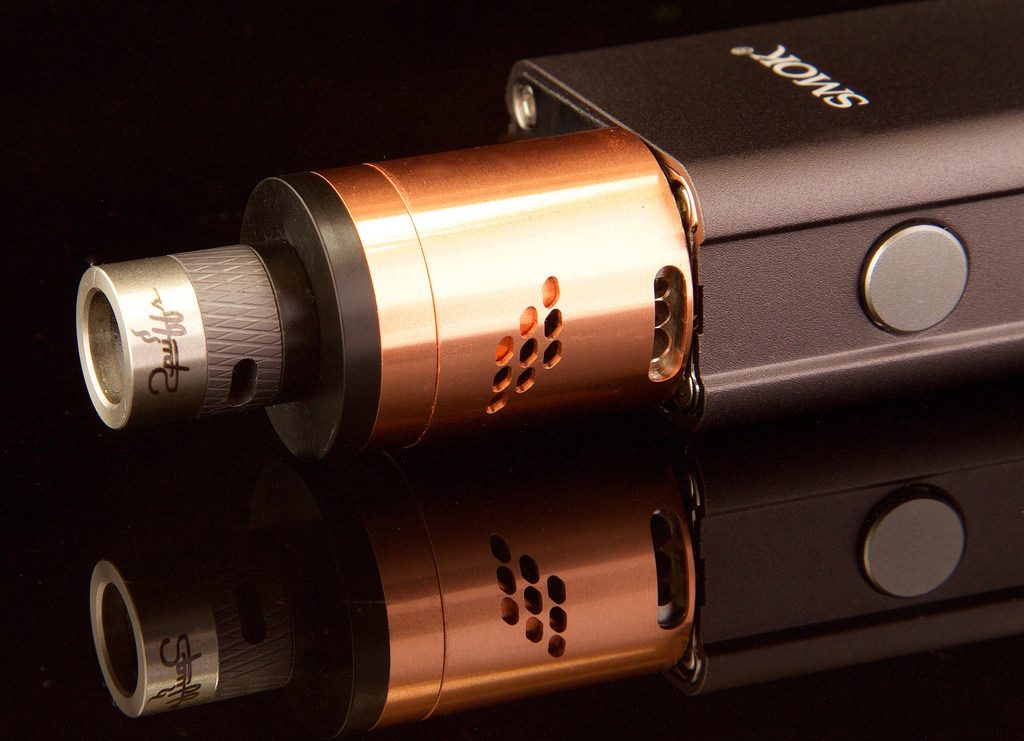 Monday's News at a glance:
Pokébollocks – Cinnamaldehyde and bollocks – THAT study – Smoking and vaping in public places – What are the actual health risks of vaping? – The ugly face of science and health – New FDA Rule is Wrong on the Law: – 2016 Lie of the Year Award – Condoms – for you, me, and everybody – Iran, not an e-cigarette friendly country – Cigarette price hike strikes again -Campaign launched to help smokers – Harm Reduction Approach for HIV-Positive Smokers? – Limited outdoor smoking ban – $200 Million Decision For Johnson Creek – Nicotine Science and Policy Daily Digest – Monday, 9 January 2017
Neil Robinson –  Dick Puddlecote
The tobacco control industry, in its relentless pursuit of factual impurity, has just released a junk study which accuses vape shops of using the Pokemon Go game to attract kids to using e-cigs. Yes, as with everything they do it's quite obviously bullshit and designed to panic the gullible by way of screaming "children" as much as possible.

Now, I don't know a lot about the game myself but a fellow jewel robber does. Here is a guest post from Pokemon Go-playing Neil Robinson to explain how their alarmism is not only utter nonsense, but also shows that they understand even less about the app than I do … and that's really saying something!
Dave Dorn, The Sun Also Rises
It happens all the time. People – like one Doctor Helen O'Neil – open a twitter account, post some bollocks and then close it when they're challenged. It's the tactic of cowards, in my opinion, because they usually do it in order to escape critique and debate.

The above mentioned person has been the impetus behind a particularly egregious press release that has (almost word for word in two newspapers (a term I use lightly)) gained some traction and notoriety without one paragraph of the study to which it refers being published anywhere I can find.
Martin Dockrell
"I only smoke at work. At home and with friends, I always vape". That is not the kind of thing you expect to hear from a colleague at PHE, but it is exactly what I was told when I visited one of our sites to discuss changes to our smokefree policy.

That is a problem, because when PHE, RSPH and others agreed our consensus statement on e-cigarettes, we said: "The public health opportunity is in helping smokers to quit, so we may encourage smokers to try vaping but we certainly encourage vapers to stop smoking tobacco completely."
---

---
Chris Price, Quora
Hmm, your comment includes just about everything on earth this side of asking what berries to be found in the Amazonian rainforest will cure a squint. So, in answer to your not-very-specific question (whatever it is, once the header comment is included), I'll cover a few of the bases for you. Make a cup of tea, grab your vape, and relax in a comfortable chair.
Simon Clark, Taking Liberties
H/T Dick Puddlecote for drawing this to my attention on Twitter.

It concerns esteemed musician Joe Jackson, friend of Forest, opponent of comprehensive smoking bans, author of the essay Smoke, Lies and the Nanny State (2007), and occasional commenter on this blog.

Unknown to me (before last night) one of Joe's songs (Steppin' Out) is currently being used on a TV ad which is described thus:
---
---
Michael Siegel – The Rest of the Story
On Monday, the FDA will issue a new rule whose intent is to clarify the conditions under which electronic cigarettes will be regulated as drugs instead of as tobacco products. Essentially, this amounts to a rule regarding what claims electronic cigarette companies are allowed to make (since few, if any, of these companies can afford the expenses associated with preparing a new drug application).
Michael Siegel – The Rest of the Story
Today, I am pleased to announce the winner of the 2016 Lie of the Year Award. This award is given to the health agency or organization which has lied most egregiously to the public about smoking and/or vaping in 2016.
---
---
Dave Dorn, The Sun Also Rises
When you go to buy a normal alkaline or whatever 1.5 volt or 9 volt battery at the garage, you're normally doing that because the ones in your TV remote or smoke alarm have gone flat. As a matter of course, you take the dead ones out and bin them, then get the new ones, unwrap them, and bung them into whatever it was that wasn't working. And that's it. The more prepared amongst us may have a spare pack of four in the kitchen drawer, in the bubble pack or a cardboard box.
Tonight, the team are joined by Clive Bates and Jon Fell to talk about things E-Cig related.
Iran is clearly in the list of countries not welcoming the e-cigarette, especially if this one vaporizes nicotine. As an Islamic country, the consumption of nicotine is condemned by the religious authorities. The sale of e-cigarettes is illegal and no specific regulation applies to the product. However, some stores do sell e-cigarettes but their high prices in shop and the absence of spare parts are prompt to discourage smokers from switching to vaping.
---

---
Allison Hess – Bay of Plenty Times
The annual cigarette price hike has forced one Tauranga smoker to go cold turkey. "I haven't got a choice now, the price is out of my budget," said Zoran Cacic , a smoker for 32 years.

He had not been able to buy a packet since the 10 per cent tax increase rolled into effect on January 1 2017. In the 32 years since Mr Cacic started smoking he had tried to stop a few times, finding the gum and patches ineffective.
Helen Harvey
As smokers contemplate the first of many price hikes a new stop smoking campaign has been launched in Taranaki.

Last year, the Government committed to increasing the tax take on tobacco products by 10 per cent. The first price increase came into force on January 1. A pack of cigarettes now costs up to $25 and by 2020 it will be around $30.
Anthony Hahn
Vaping in Superior's parks and open-space areas could soon be drawing to a close. Officials are poised to approve a revision of town code at Monday's Board of Trustees meeting that would include a ban on smoking in specific outdoor areas such as public parks and open-space areas. The ordinance would include vaping — a popular alternative to smoking via an electronic cigarette — from the same outdoor locations.
Approach for HIV-Positive Smokers?
John is a 43-year-old gay-identified man who arrives coughing at my office for his weekly therapy appointment. "I've now been living with HIV for 15 years and undetectable for as long as they could measure viral loads. Now my doctor is telling me I have to quit smoking my pack a day."
For Johnson Creek Vapor – ChurnMag
The vaping industry is in danger of extinction here in America, and no case proves that better than that of Johnson Creek Vapor.

This Wisconsin-based business was the first American company to produce vape liquids, which was created in late 2008 in China. Today, Johnson Creek Vapor is the largest vape liquid producer in America and the second largest producer in the world. It is estimated that the company ships about 50,000 gallons of vape liquid to over 120 countries each year.
---
A look back at how things have moved on or otherwise…
Are Ecigs Replacing Tobacco Control? – Bolton Smokers Club
Ecigs have thrown a spanner into the works of the 'five year plans' of tobacco control. One must imagine the situation, and it is something like Soviet Russia. The Elite Zealots, who could possibly consist of profiteers, plan for years ahead. In some countries, smoking bans indoors still need to be enacted, whilst in other countries which have such smoking bans, the priority is the extension of such bans outdoors….
Oh. They went there – Argvargen
In a poorly disguised piece of political lobbying, two state-funded Swedish ANTZ groups wrapped up a call for extreme measures on vaping in a huge "Think of the Chiiildren" blanket this week.

Their demands for public vaping bans, total bans on advertising and marketing of e-cigarettes and flavour bans are ridiculous measures that will have the biggest effect on adult smokers, vapers and vendors…
---
Visit Nicotine Science & Policy for more News from around the World

---