Vapers Digest 5th Jan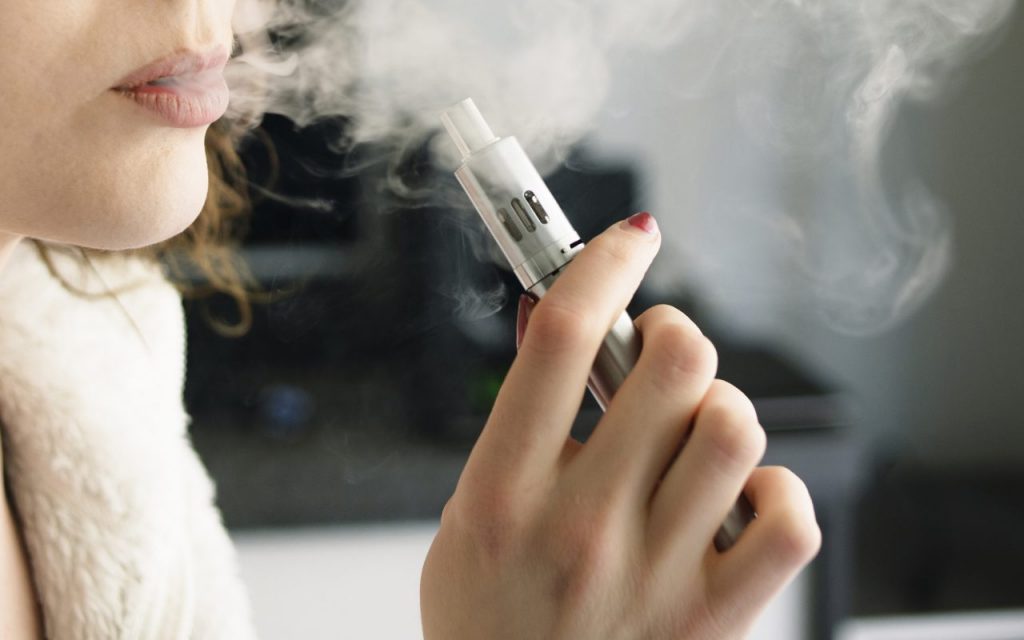 Thursday's News at a glance:
Shall we define "Safe"? – No Evidence 'Public Health' Aids Public Health – Ecigs and Weed – The Ecig Controversy Continues – Draft HIQA report – The truth is out there – Physician Says that Youth Vaping Leads to Crack Cocaine Addiction – BAT quits nicotine inhaler – Public Health's Truth Quandary – How to Destroy an Industry – E-cigarette retailers battle lawmakers on new tax – E-cigs charge battery sales – Nicotine Science and Policy Daily Digest – Thursday, 5 January 2017
Dave Dorn, The Sun Also Rises
I keep seeing it, you keep seeing it – those anti-nicotine who say stupid things like "Yes, ecigs are safer than smoking, but they're not SAFE".

Here's MY point… NOTHING is safe. Nothing. There is no such thing as "safe" in the real world.

Every instance of "safe" needs a modifier – even the definitions to the left there have modifiers – "Safe from marine predators" – but not devoid of all risks. "Not likely to lead to harm or injury" – again, implies zero risk, but the example given, crossing a river where it is "safe to do so" actually DOES involve risk.
'Public Health' Aids Public Health – Dick Puddlecote
Following swiftly on from the tobacco controllers who believe lying about the benefits of reduced risk products is a fine and ethical idea, comes this remarkable article in the Guardian.

Brace yourselves, because this one is through the looking glass with Alice and the fucking Mad Hatter!
Mawsley, Planet of the Vapes
When voters gave their backing to Donald Trump as the next President of the United States, they also delivered support for the legalisation of recreational marijuana in eight of the nine states putting it on the ballot. Other regions began to head down that path by legalising medical cannabis. Concerns about the weed's widespread adoption show echoes of the anti-vape movement.
---

---
Bolton Smokers Club
I can see a time when I might possibly stop smoking and move to ecigs or 'heat not burn' – more probably, 'heat not burn'. 'More probably' because I enjoy smoking, and I guess that HnB might be the nearest thing to actual smoking. But I would only do so if I was forced to do so. What form might that 'force' take?
Says vaping is a cost-effective way to help smokers quit
Irish Vape Vendors Association
One of the headline take-aways from the report is that HIQA clearly state that providing inaccurate information on comparative risks is unethical as it fails to allow people to make informed choices. Hopefully, this means we will see a reduction in the level of misinformation about vaping prevalent not only in the medical arena, but also in media and political discourse.
---
---
Head Rambles
I have a busy day today so I will be very brief. I came across an article this morning which gave me a chuckle [of the sardonic variety].

Stop blaming Big Tobacco – it's BIG PHARMA wants ecigs gone.

Okay… Not big news, but it is possibly the most blatant piece of Pharma promotion I have seen yet.
To focus on vaping – Martinne Geller
British American Tobacco (BAT) (BATS.L) has quit plans to market a nicotine inhaler called Voke to focus on consumer items like e-cigarettes rather than health products.

The move reins in BAT's earlier, very diversified approach to cigarette alternatives, which are being pursued by all big listed tobacco companies including Philip Morris International (PM.N) and Japan Tobacco International (2914.T) as a growing health consciousness reduces smoking rates.
---

---
Leads to Crack Cocaine Addiction – The Rest of the Story
In an article published on New Year's Eve in the Philadelphia Inquirer, a physician from the Philadelphia College of Osteopathic Medicine tackles what should have been a very simple question: "Are e-cigarettes any safer for my child than tobacco?"

The actual answer, based on the scientific evidence, is unequivocally "Yes." However, that's not her answer.
Dr. Brian Carter – CASAA
It should be obvious that researchers seeking to provide solid evidence that would be helpful in improving the health and welfare of the public would have the highest regard for truth: Not only discovering the truth but eagerly wanting that truth to be revealed. But, if you're a tobacco researcher in public health, telling some truths is cause for concern because doing so could have "unfortunate effects."
Federal E-Cig Regulation Could Cost One Wisconsin Company $200 Million
Chris Rochester – MacIver Institute
An entire industry faces extinction at the hands of impending FDA rules, putting the crushing burden of the regulatory state on full display.

Upwards of 99 percent of businesses in the decade-old e-vapor industry – also known as the vaping or e-cig industry – will likely be crushed under the weight of new FDA "deeming" regulations. However, swift action by Congress and the incoming Trump administration could save the industry and the jobs it supports.
Battle lawmakers on new tax
A group representing electronic cigarette retailers in Kansas is fighting to prevent the state from enforcing a new tax on vaping fluid.

A lobbyist for the Kansas Vapers Association argued during a legislative committee meeting Tuesday that the bill imposing the new tax on e-cigarettes was drafted poorly and made the original intent unclear, The Lawrence Journal-World reported.
Tobacco Reporter
Sales of e-cigarettes have contributed significantly to the growth of lithium-ion rechargeable batteries, according to the research firm Packaged Facts.

In its most recent report, Batteries: Consumer Market Trends in the U.S., Packaged Facts estimates the U.S. market for household batteries was $4.5 billion in 2015, up nearly 2.5 percent over 2014's sales.
---
A look back at how things have moved on or otherwise…
Douglas Carswell
Innovation is what made Britain a global superpower. Our agricultural and industrial revolutions ultimately transformed the economy of the entire world. But today we don't have the freedom to innovate, because of reams of red tape regulation from the EU. Brussels is holding British business back.

The latest victim of the EU's dead hand is the e-cigarette….
To recent #ecig research from the U.S!
UK Centre for Tobacco and Alcohol Studies
"E-cigarettes can cause cancer", "Vaping 'no better' than smoking": headlines last week challenged the idea that electronic cigarettes are safer than conventional cigarettes, after findings emerged that their vapour damaged and killed human cells.

Although the study garnered headlines around the world, researchers contacted by New Scientist have criticised it for its inability to properly compare the damage caused by smoke from conventional and electronic cigarettes….
Dutch Vaper
Public Health, dedicated to your health? Governments want cigarette use to drop? Rules and regulations are there to prevent new smokers? Taxes are to discourage smoking? Big Tobacco and Government are enemies?

I am more and more in a position where I need to answer all above questions with a big hard NO
Why you perhaps ask?
CDC Continues to Claim that E-Cigarettes are a Gateway to Youth Smoking
The Rest of the Story
Back in 2013, the CDC began to wage a campaign of deception about electronic cigarettes, claiming that e-cigarettes were a gateway to smoking despite the lack of any evidence to support that contention, lying about e-cigarettes containing tobacco, and falsely claiming that Big Tobacco fought the FDA's efforts to regulate e-cigarettes….
---
Visit Nicotine Science & Policy for more News from around the World

---