Vapers Digest 3rd August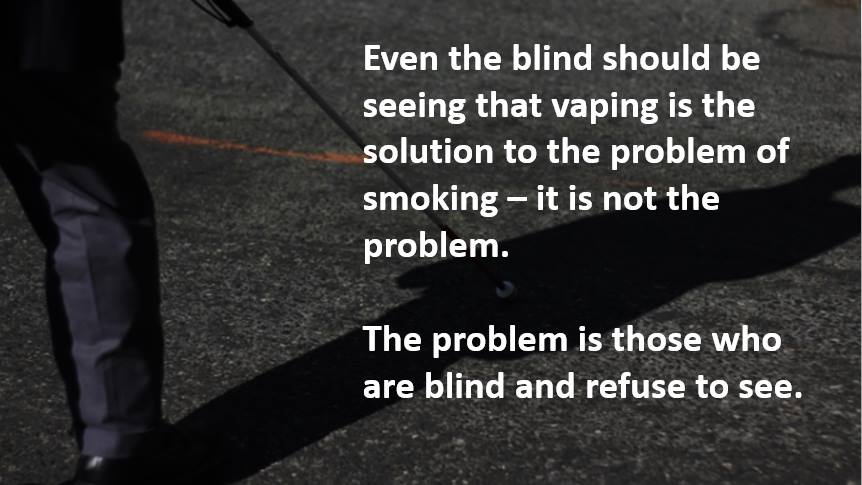 Thursday's News at a glance:
Vaping can make us smoke-free by 2025 – The feds warm to vaping – Scientists Criticize Media – E-cigs, apps and the FDA embraces sanity – FDA's push to limit nicotine – A Cap on Nicotine in Cigarettes Would Be Hazardous to Health – FDA's Plans for Vaping Industry – Ban could close vaping escape hatch for smokers – Repeal the Flavored Tobacco Ban – IUOC Achieve Historic Breakthrough – Nicotine Science and Policy Daily Digest
Marewa Glover & David Sweanor
New Zealand led the world in the fight against smoking-related illnesses with its Smoke-Free Environments Act 1990.

Almost three decades and several amendments later, New Zealand is on the threshold of passing another revolutionary piece of public health legislation.

Yesterday the Associate Minister of Health, Nicky Wagner, announced a further step in legislative change that will see nicotine for use in vaping products legalised for import, marketing and sale by the end of 2018.
Jacob Sullum
On the face of it, the decision that the Food and Drug Administration announced on Friday, extending by four years a crucial deadline for e-cigarette manufacturers to seek approval of their products, was no more than a stay of execution. But the FDA also signaled a new receptiveness to vaping as a harm-reducing alternative to smoking, which suggests this reprieve could turn into a commutation.
---

---
For Pushing Falsehoods On Vaping Study
Steve Birr, Daily Vaper
The Scotsman, Scotland's national newspaper, used a study from the University of Stirling in a July 28 article to argue that e-cigarettes are serving as a gateway to smoking, particularly among young adults and youths. The author cites the study, funded by Cancer Research UK, to claim that 40 percent of young adults who try a vaping device will go on to smoke cigarettes, Vaping Post reported Wednesday.
Diane Mapes, Fred Hutch News Service
"We need to envision a world where cigarettes lose their addictive potential through reduced nicotine levels," Gottlieb said of the FDA's proposed plan. "Cigarettes will likely remain incredibly toxic, what with the presence of over 7,000 chemicals in cigarette smoke. But with a balanced regulatory approach, we may be able to reach a day when the most harmful products are no longer capable of addicting our kids."
---
---
Would Be Hazardous to Health – Jacob Sullum
Robert Proctor, the historian of science who wrote the fascinating 1999 book The Nazi War on Cancer, loves the Food and Drug Administration's idea of "reducing the nicotine in cigarettes to a nonaddictive level." Writing in The New York Times, Proctor, now a professor at Stanford, calls the FDA's proposal "exceptionally good news for tobacco control, and for human health." In fact, he says, "a legal cap on the nicotine in cigarettes could be one of the most important interventions in human health history."
Guy Bentley and Brian Fojtik
On Friday, the head of the Food and Drug Administration, Scott Gottlieb, took an important first step to reforming the country's dysfunctional approach to tobacco and nicotine regulation.

The e-cigarette industry was bracing itself for near-destruction next year, when deadlines for prohibitively-expensive product applications were due Aug. 8. According to the FDA's own economic analysis, 99 percent of vapor products wouldn't even have had an application put forward, let alone been approved.
Nicholas Bostick
A year ago, many vape shops and vape enthusiasts across the U.S. were trembling in their boots. A spate of U.S. Food and Drug Administration regulations were aimed at their hobby, livelihood and lifeline and originally were set to be enacted Aug. 8, 2016. A year later, those threats seem empty as new products continue to show up on the shelves.
---

---
Michelle Minton
Almost half a million people in our country die from smoking-related illnesses every year. But instead of helping people quit, anti-smoking activists seem to prioritize exacting punishment on cigarette companies.

Maybe that's easier than acknowledging that cigarette companies could, ironically, hold the key to helping millions of people kick the deadly smoking habit — flavored e-cigarettes. And that's why it's concerning that Minneapolis is moving toward a ban on the sale of menthol-flavored tobacco — and e-cigarettes — in convenience stores, adding to an existing city ban on other flavors.
Cathy Reisenwitz
San Francisco recently banned sales of flavored nicotine-based liquid used in e-cigarettes and flavored tobacco products. Reducing smoking is a laudable goal. However, this ban isn't the way to do it for three main reasons. Once enacted, it will deprive San Francisco of tens of millions in sales tax revenues and create a black market for tobacco products with all the attendant violence and trauma. Worst of all, it will likely actually erode public health.
Approach to E-Cig Regulation – Jacob Grier
On Friday, the Food and Drug Administration announced that the agency would be taking a new approach to tobacco regulation—including an initiative to lower nicotine levels in cigarettes to "non-addictive" levels. This came as a shock to the industry. Stocks of major tobacco companies plunged after the announcement, apparently dashing expectations that the agency would be taking a more business-friendly approach to regulation under the Trump administration.
This year, finally had the product which truly achieve traditional cigarettes heat not burn with good taste. IUOC, which means I use ordinary cigarettes, was a heat not burn smoking device launched by Shenzhen Yukan Technology Co., Ltd. The feature is that it does not need special tobacco stick and any additive.
Steven Martinez
One day after a 70-page letter threatening a lawsuit from Hartland officials was delivered to the Food and Drug Administration, the federal agency announced it would shift its regulatory focus away from e-cigarettes, possibly signaling an end to a monthslong dispute.
---
A look back at how things have moved on or otherwise….
Paul Barnes – Facts Do Matter
It never ceases to amaze me how ludicrous these anti-smoker folk are. Not simply content with banning smoking (and of course in some cases vaping too) indoors in bars, pubs and all the other fun places that we like to attend, now they're taking aim at the great outdoors.
See also:
Simon Clark – Taking Liberties
Last week, following the launch of a new "vapers' rights" campaign, it was suggested it was wrong to make vapers stand outside in the cold with smokers, breathing in their smoke.

I read that to mean it might be bad for their health even though there is no evidence that smoking outside is harmful to anyone other than the smoker – and even that should be qualified because millions of smokers live long and healthy lives regardless of their habit.
Robert Innes – Vaping Post
I am now sixty-eight years old. I want to take you on a journey, a journey travelling back, back through all of those sixty-eight years, and still, travelling further back through time. Travelling all the way to when my parents were themselves young, because that is when the events which were to shape so much of my life began.
---
Visit Nicotine Science & Policy for more News from around the World

---