Vapers Digest 29th June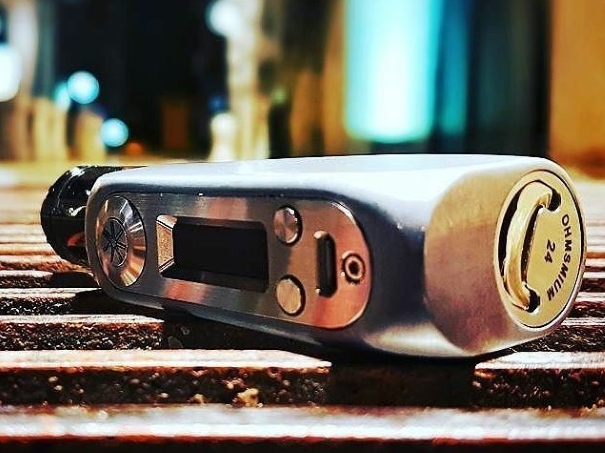 Thursday's News at a glance:
"This Lobby Is Impossible To Satisfy" – US Teen Smoking Rates Drops Again – E-cigarettes. A threat or an opportunity? – Public health dogmatists putting millions at risk – Big Government, Public Health, and E-Cigarettes, Part II – Fears Aren't Facts: E-Cigarettes – Vaping discussed in Parliament – People I know who used to smoke now "vape." – Not a Path to Teen Smoking – Ill-informed Research
Dick Puddlecote
In 2007, a staff member at Puddlecote Inc who smokes commented on the inception of the smoking ban by saying "ASH may as well pack up now, they have everything they want". I replied that they will never stop because if they did it would threaten the most precious thing to them … their salary.

You see, their industry can never be satisfied as long as there are grants to be claimed, as our esteemed mascot once expressed perfectly in parliament…
Mawsley, Planet of the Vapes
The results to the annual American National Youth Tobacco survey were released last week, and depict a continued decline in the use of tobacco cigarettes; never has smoking been less popular with teens in the States. The Food and Drug Administration (FDA) attribute this success to their campaigns, but others point out that vaping has played a key interventionist role.
---

---
Dr Colin Mendelsohn
Colin gave a presentation to The Sydney Institute last night on electronic cigarettes. The presentation discusses the evidence for vaping, the arguments against their use and tries to explain why experts can't agree on the subject. Finally, there are recommendations on policy and regulation.

Click here to download a copy of the presentation.
Thanks as always to @dnglos for the YouTubage!
Satyajeet Marar
The current House of Representatives inquiry into the legalisation of personal vaporisers should be welcomed and not criticised, as tedious, tendentious public health fascist Simon Chapman whinged in the Sydney Morning Herald yet again last week. This inquiry is a response to an international consensus of independent public health bodies that vaping is not only a substantially safer alternative to smoking cigarettes, but that tobacco smokers should be advised to switch to vaping as an effective cessation strategy.
---
---
and E-Cigarettes, Part II – Brian Fojtik
Vapor products contain no tobacco. They produce no smoke. Most contain nicotine and it's the same nicotine used in FDA-approved gums and patches. While the devices look different, they all operate by heating a liquid solution (propylene glycol and/or vegetable glycerin, nicotine and flavor) to produce an aerosol. Importantly, the products allow users to replicate the act of smoking.
Michelle Minton
There can no longer be any dispute: electronic cigarettes, also known as "vapes," are significantly less harmful to health than traditional combustible cigarettes. Not only are they less harmful, they are more effective in helping adults quit their deadly cigarette habit than any other nicotine-replacement therapy. Despite this, some within the public health community continue efforts to eliminate these potentially life-saving products.
What's Big Tobacco's role in this smokeless trend?
Chris Price answers on Quora:
Vaping was invented by a Chinese pharmacist who wanted to provide an alternative to the cigarette trade's product – he was a smoker, and his father had died of lung cancer. He wanted something as similar as possible to smoking, but with no smoke (it's the smoke that causes the harm). In essence he re-engineered pharmaceutical inhalers to better replicate smoking.
---

---
Charles Hughes
The rate of cigarette smoking among high school students continued to decline in 2016, according to new survey data from the Centers for Disease Control and Prevention. Tobacco use is one of the leading causes of preventable deaths and disease in America, so the reduction is welcome news.
Damages Harm Reduction
Karteek Kadimisetty is a postdoctoral researcher at the University of Connecticut. Somebody let him loose on a 3D printer and he came up with the notion of creating a low-cost, genetic toxicity-testing device. Unfortunately, as part of a proof of concept exercise, vaping has been roped in and (once more) maligned by those who don't understand it
---
A look back at how things have moved on or otherwise….
Mawsley – Planet of the Vapes
The decision by the Australian Competition and Consumer Commission (ACCC) to take two electronic cigarette online retailers to court is seen by some as part of the country's continued war on vape. Others are heralding the move as being significant in promoting higher levels of safety and understanding. What is clear from the media coverage is that the Daily Mail has no intention promoting anything other than hits on its page from angry vapers.
The Advertising Association is calling on government to reverse a ban on e-cigarette advertising in the wake of the UK's vote to leave the European Union.

In a letter to Sajid Javid, the business secretary, and John Whittingdale, the culture secretary, the AA's chief executive, Tim Lefroy, suggested the government should commit to a self-regulated ad industry.
Brad Rodu – Tobacco Truth
The FDA Center for Tobacco Products persists in misleading the public. Its website (here) misrepresents the facts with the statement "…tobacco use continues to be the leading cause of preventable death and disease in the United States."
---
Visit Nicotine Science & Policy for more News from around the World

---