Vapers Digest 23rd Feb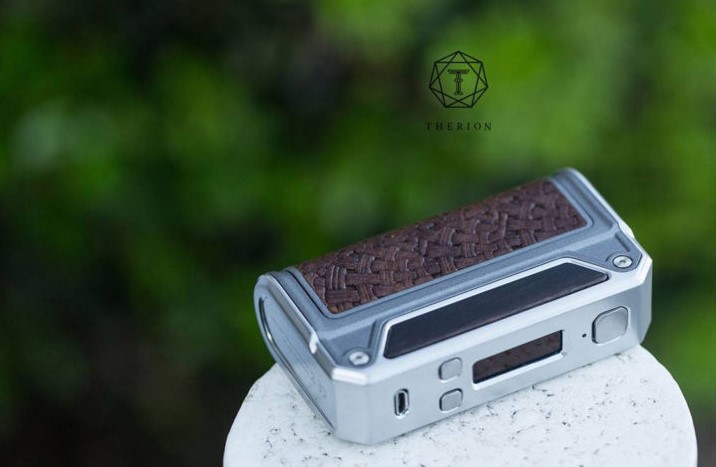 Thursday's News at a glance:
Pragmatism on nicotine could save lives – 5 Things You Should Know About Tobacco Taxes – Nicotine, Smokeless Tobacco & Tourette Syndrome – Behind the smoke: three things to know about e-cigarettes – Major Problems with Canadian Vaping Laws – BAT looks to double its vaping markets – Committee advances vaping law overhaul – People v Thomas – Government Silences Vape Shop Owners in the US – Nicotine Science and Policy Daily Digest – Thursday, 23 February 2017
David Sweanor
The regulation of tobacco and nicotine products has become less straightforward. Historically, high taxation and restrictions were aimed at achieving total nicotine abstinence. But product innovation now means that there are increasing numbers of products that allow users to satisfy their need for nicotine at a fraction of the risk.
About Tobacco Taxes – Bloomberg
Tobacco use is the leading cause of non-communicable diseases like cancer, heart disease, and stroke. Every year, about six million people worldwide die from tobacco use, with the vast majority of deaths in low- and middle-income countries. We also know that tobacco use costs the world's economies over US $1.4 trillion annually in healthcare expenditures and lost productivity.
---

---
Brad Rodu, Tobacco Truth
A man with Tourette Syndrome, a nerve disorder developing in childhood and involving muscle tics (repetitive involuntary movement) and voice problems (here), recently posted online his experience with smokeless tobacco.  Diagnosed at age six, he was treated unsuccessfully with numerous drugs.  At ten, he experimented with dipping and discovered that it controlled his symptoms.
Canadian Constitution Foundation
Our general recommendation is that Canadian jurisdictions look to the United Kingdom for guidance in developing and implementing e-cigarette laws and regulations. The U.K. government has accepted that e-cigarettes are a much less harmful alternative to cigarette smoking, especially for those unable or unwilling to quit their nicotine habit altogether. Since 2000, the number of cigarette-smoking adults in England has fallen by one-third and smoking by youth has fallen by two-thirds.
---
Vapin Greek
---
Three things to know about e-cigarettes – Cici Zhang
I first met Robert Lee at an end-of-summer barbecue. The air was warm and crisp as our hamburgers cooked. Smoke rose from the grill as well as from Lee's e-cigarette, a pocket-size tank system that doesn't really look like a cigarette but is equally satisfying.

"The satisfaction [I get from e-cigarettes] is about 80 percent as good as real cigarettes. It's good enough for me," said Lee, a graphic designer in Queens, New York, as we talked again on the phone in November.
Admit they publish indefensible junk science – Carl V. Phillips
Ok, that is not exactly what they said. But it was seriously so damn close to that it is not really an exaggeration. This appears in today's editorial by the journal's editors, Richard O'Connor, Coral Gartner, Lisa Henriksen, Sarah Hill, Joaquin Barnoya, Joanna Cohen, and Ruth E Malone, with the bizarre title, "Blog fog? Using rapid response to advance science and promote debate".
---

---
Esha Vaish and Emma Thomasson
British American Tobacco wants to double the number of countries where it sells vaping products this year and again in 2018, it said on Thursday, as it chases rivals Philip Morris International to grab a share of a growing market.
BAT and Philip Morris were the first of the big tobacco firms to invest in cigarette alternatives a few year back, as growing health consciousness reduces traditional smoking.
Indiana's problematic vaping law, which granted a monopoly to one company and sparked an FBI probe, would be drastically overhauled under a measure that a state Senate committee advanced Wednesday.

Very little of the current law would be left standing under the bill by Sen. Randy Head, a Logansport Republican.
---

---
A New York New judge has ruled that #vaping is not smoking – IBVTA
People v Thomas 2016 NY Slip Op 26033 Decided on February 5, 2016 Criminal Court Of The City Of New York, Kings County Johnson, J. Published by New York State Law Reporting Bureau pursuant to Judiciary Law § 431. This opinion is uncorrected and subject to revision before publication in the printed Official Reports.
Gary Wood – An Eagle's Prayer
Despite experiencing personal success in quitting smoking through vaping, it is a violation for any vape shop owner to mention this fact publicly, in writing, in their stores, or in any forum consumers may hear their story. Think of a fitness guru founding a gym to support the exercise routine that works best for them and NOT being able to mention the routine anywhere.
Independent authenticity tests prove that Next Generation Labs TFN nicotine is wholly synthetic, while competitor product HiLIQ NTN nicotine is not synthetic, and is actually derived from tobacco.
A suite of validated scientific tests involving High Performance Liquid Chromatography (HPLC), Carbon Dating and nicotine isomer optical rotation, indicate that NTN nicotine – manufactured and sold by Chinese company HiLIQ – in NOT synthetic nicotine, but is a distilled form of tobacco-derived nicotine.
---
A look back at how things have moved on or otherwise…
The first of a Double bill from Dick Puddlecote
In Australia, the spin to pretend that plain packaging wasn't an unmitigated failure continues, and the post-implementation squirming is hilarious to watch.

Via Catallaxy Files, it seems that the Aussie government is struggling with a simple question as to whether plain packaging achieved what the government said it would. That being to reduce tobacco consumption and improve public health.
Admits Plain Packaging Is A Failure – Dick Puddlecote
Well, I say 'admits', but he more accurately uses the same approach as UK-based tobacco control industry turd-polisher, Olivia Maynard, did last year. That being, misrepresenting the research.

Take, for example, a study she led on the effect of plain packaging of cigarettes which was published in March [2015] (emphases mine)….
Don't mean they're 'not safer than tobacco' – Nikki Smith – CRUK
If your New Year's resolution was to stop smoking, and you were looking for support to help you quit, then recent headlines suggesting e-cigarettes 'aren't any safer than tobacco' might have raised an eyebrow or two.

Since Christmas, we've seen three sets of critical headlines about e-cigarettes, each looking at a different aspect of a device now used by millions across the UK.
---
Visit Nicotine Science & Policy for more News from around the World

---