Vapers Digest 20th November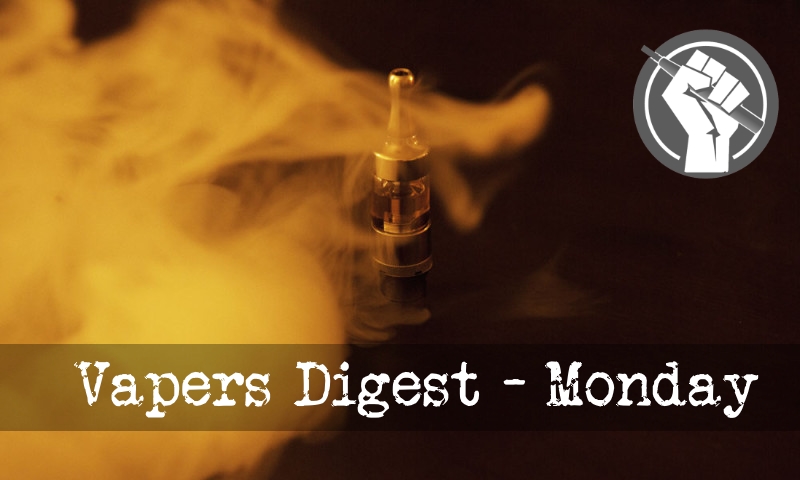 Monday's News at a glance:
The Vaping Debate Heats Up: Key Insights from the E-Cigarette Summit 2023 – COP10: What if lives were saved? – The Precarious Rise of Disposable Vapes – Danish Plan Bound To Fail – LGA Repeats Ban Call – Parliament – Thailand asked to follow the PH lead in accepting safer tobacco alternatives
Key Insights from the E-Cigarette Summit 2023
James Dunworth – Ashtray Blog
Vaping is at a crucial juncture, with the UK government considering banning flavours, imposing vape taxes, enforcing plain packaging and other measures.

At this key time, the superb E-Cigarette Summit has once again brought together top experts and scientists for an unparalleled exchange of science, evidence and (often conflicting) views.

The themes and questions this year are powerful. They include:
---

---
Smoke Free Sweden
This week, COP10 should have taken place. We're taking the opportunity to look at what COP10 could have achieved if it embraced tobacco harm reduction.

Sweden's journey towards becoming the first European country to be officially 'smoke-free', with a smoking rate expected to dip below 5% in 2023, should be a wake up call for policymakers around the world. This achievement, a full 17 years ahead of the 2040 EU target, is a testament to the effectiveness of combining traditional tobacco control measures with harm reduction strategies. Over the last 15 years, Sweden has slashed its smoking rates from 15% in 2008 to 5.6% today.
---
---
Grace Browne
To live in London in 2023 is to be perpetually engulfed in a cloud of cloyingly sweet vapor. The scent of Blue Razz Lemonade replaces traffic fumes; Banana Ice covers the rancid smell of rubbish.

Disposable vapes are everywhere. Sleeker-looking than their bulkier, refillable counterparts, easier to get your hands on, and cheaper too, their use has exploded in popularity among adults—and, alarmingly, among young people.

A 2023 report from the UK's anti-smoking foundation, Action on Smoking and Health (ASH), found that one in five children had tried vaping, with almost 70 percent saying their most frequently used vape was disposable.

Three from Dave Cross, Planet of the Vapes:
The Danish government coalition is developing a package of 30 measures aimed at reducing the country's alcohol and nicotine use, including raising tax on nicotine products and a flavour ban. However, such measures risk resulting in a reverse outcome with the growth of illicit markets and pushing back consumers to smoking, says the World Vaper's Alliance.

The Director of the World Vapers' Alliance, Michael Landl explained: "The Danish government is missing a key component here — prohibition doesn't work. What we need is a risk-based regulation. Nicotine products such as vaping are aimed at minimising the risks associated with combustible cigarettes.
The Local Government Association has published a further attack on vaping on its blog as Councillors rail against "the environmental and health impacts of disposable vapes". Councillor David Fothergill (Chairman of LGA Community Wellbeing Board), Councillor Louise Gittins (Chair of LGA Children and Young People Board) and Councillor Darren Rodwell (Chair of LGA Local Infrastructure and Net Zero Board) keep up the LGA's demand that disposables should be banned.

"Disposable vapes have become a significant trend in recent years, offering convenience and portability to users. However, the consequences of these single-use devices are alarming. This joint blog will examine the compelling environmental reasons why a ban on disposable vapes is needed, as well as highlighting why their marketing to children is utterly unacceptable," write the trio.
This week's questions to ministers about tobacco harm reduction and vaping in the House of Commons could see the last appearance of some ministers of state. Who knows who the Prime Minister may bring in next now he's worked his way through the backbenches, into the Lords and possibly having to resort to recruiting some TikTok influencers.

Stephen Morgan, Labour's Shadow Minister for Defence, Armed Forces and Defence Procurement, and Transport, asked the Secretary of State for Education whether consideration has been given to the potential merits of including in statutory guidance on relationships, sex and health education a requirement for pupils to be taught about the health risks associated with e-cigarettes and vapes.
---

---
In accepting safer tobacco alternatives
MANILA, Philippines — A consumer advocate asked the government of Thailand to follow the lead of the Philippines in passing legislation that encourages millions of smokers to switch to less harmful alternatives to prevent deaths and diseases.

Asa Saligupta, director of ENDS Cigarette Smoke Thailand (ECST), said Thailand's ban on smoking alternatives only pushed these products underground, resulting in an unregulated market that deprives the government of revenues and forces consumers to keep on smoking.

---
A look back at how things have moved on or otherwise…
Dave Cross, Planet of the Vapes
FIFA and Qatar have launched a vicious two-footed challenge on vaping and tobacco harm reduction at this year's World Cup by banning the use of e-cigs inside stadia. The ban is effectively meaningless as the importation and use of e-cigs has been banned in the nation since 2014 anyway.

Qatar's Ministry of Public Health, the Supreme Committee for Delivery & Legacy, FIFA (football's world governing body) and the World Health Organisation, coming together under the umbrella of The Sport for Health partnership, decreed that vaping would be banned alongside smoking within football stadiums and fan parks as part of the Qatar World Cup 2022.
Should Leave Vapes Behind – Jim McDonald
Soccer fans from around the world will be traveling to Qatar for the World Cup. But football enthusiasts who expect to vape will be in for a rude awakening when they reach the small Arab country. Like many other "vices" popular elsewhere in the world, vaping is not allowed in Qatar.

The World Cup takes place every four years, and includes national teams from around the world. This year, 32 teams have qualified through preliminary regional tournaments to compete in the first World Cup held in an Arab country. The tournament begins with group playoffs this Sunday, Nov. 20, and runs through Dec. 18, when the championship match will be held.
---
Visit Nicotine Science & Policy for more News from around the World

---