Vapers Digest 20th July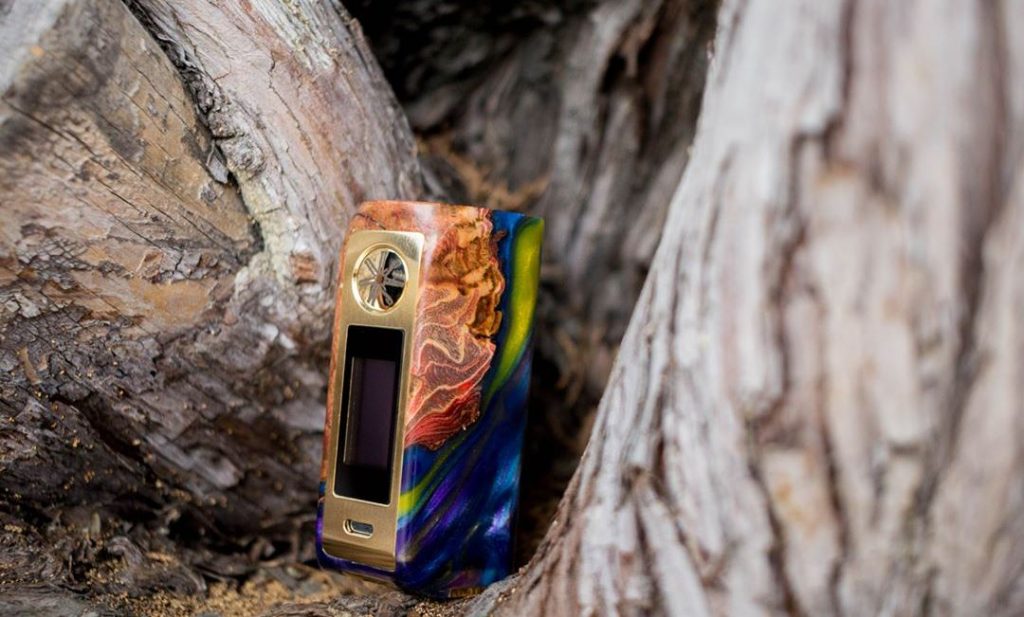 Thursday's News at a glance:
Why should smokers defend vapers? – United Kingdom Doubles Down on Support for Tobacco Harm Reduction – "Get Him Off The Island, Export The Problem" – Down Under Nicotine News – Vaping discussed on BBC Radio 5 – Don't treat vaping like smoking – WHO report published – Psychiatrists want e-cigarettes ban lifted – Tobacco companies diversify into 'pharmaceuticals' – Snus Market 2017 Key Players – New Technologies for Health – Nicotine Science and Policy Daily Digest
Vaping Point
I recently published a post called Why should vapers defend smokers. a lot of people have read it. But today, I want to ask why smokers should defend vapers.

There has been such bad blood between vapers and smokers with vapers resorting to all the Tobacco Control language like 'the filthy habit of smoking' 'stinkies' (for cigarettes) and repeating Tobacco Control catch phrases and dodgy science about smoking. Even 'vaping saves lives' can be seen as a judgment on smokers.
On Support for Tobacco Harm Reduction
Brad Rodu, Tobacco Truth
The United Kingdom Department of Health's new position statement (here), "Towards a Smokefree Generation," is, as Clive Bates wrote (here), "probably the first significant government policy paper anywhere that recognises and pursues the opportunities of tobacco harm reduction, rather than defining these technologies as a threat to be suppressed.  For that, the Department of Health and its allies deserve considerable credit."
---

---
Export The Problem – Dick Puddlecote
Over the years, I've written a fair amount about John Dalli, the former Maltese EU health commissioner who was sacked over an allegation that he solicited bribes from Swedish Match to overturn the snus ban. The whole affair was very murky (you can read my articles about it here) and was never fully resolved, but the BBC have just aired a programme that investigates the case by talking to Dalli himself.
Mawsley, Planet of the Vapes
Philip Morris attempted to fight Australia in the court, to prevent the ruling forcing them to adopt graphic health warnings. It lost in 2015, but has just received judgement to the extent of the costs it has to pay. Public Health activists see this as an ideal time to get back to muckspreading disinformation about vaping, and the Australian media joins them.
---
---
Jamie Rigg
Public Health England has recommended a lighter approach to e-cigarette rules and regulations in order to support vaping as a means of quitting regular cancer sticks. The body has published its new Tobacco Control Plan, which sets out the various ways it will help people kick the habit, with one of the primary goals to reduce the number of adults in England who smoke from 15.5 percent to 12 percent or less by 2022.
Tobacco Reporter
The recently-appointed director general of the World Health Organization, Dr Tedros Adhanom Ghebreyesus, has said that governments around the world "must waste no time in incorporating all the provisions of the WHO Framework Convention on Tobacco Control [FCTC] into their national tobacco control programs and policies".
Many thanks as always to @dnglos for the YouTubage
Esther Han
Australia's psychiatrists are urging the government to lift the ban on nicotine-containing electronic cigarettes, saying their mentally ill patients, many of whom are heavy smokers, could "significantly benefit" from the devices.

In a submission to the federal government's e-cigarette inquiry, the Royal Australian and New Zealand College of Psychiatrists (RANZCP) said the mentally ill were more likely to smoke and be heavy smokers, cutting their life expectancy by 20 years compared to the general population.
Invested in tobacco companies
Millions of pounds is invested in tobacco companies by the councils responsible for public health, the Post can reveal.

The pension fund, which is administered by Nottinghamshire County Council and used by several other organisations throughout the county, has £85,728,471 currently invested in tobacco companies.
---

---
Global Snus Market New Research Report 2017-2021, is structured with comprehensive market analysis and industry expert's recommendations. Analysts Forecast Global Snus Market to Grow at 10.92% CAGR during the Period 2017-2021. To calculate the market size, the report presents in-depth research of the market by key vendor landscape, way of study, synthesis, and summary of data from various sources.
Into 'pharmaceuticals' – Ronnie Cohen
Tobacco companies claim to be developing and selling merchandise to help cigarette smokers quit, but health researchers accuse the industry of trying to hook consumers on different – still dangerous – nicotine products.

Writing in Annals of Internal Medicine, researchers at the University of California, San Francisco (UCSF) call the industry's push into the smoking-cessation market "the pharmaceuticalization of the tobacco industry."
Electronic substitutions for smoking reduce harm
Scientists of the National Scientific Center "M.D. Strazhesko Institute of Cardiology" completed a 6-month research that studied changes in the cardiovascular health of participants after switching from traditional cigarettes to electronic alternatives – tobacco or E-liquid based nicotine inhalers.
---
A look back at how things have moved on or otherwise….
Simon Clark – Taking Liberties
Public Health England is urging businesses to provide vaping rooms so vapers won't have to stand outside with the smokers and their nasty little cancer sticks.

Personally I've no problem with vaping rooms. Like smoking rooms (outlawed) this should be a matter for individual businesses.

What's more interesting is that PHE is also suggesting that workers who vape should be allowed additional breaks to top up their nicotine levels:
The end of vaping as we know it? – Mirosław Dworniczak – NSP
The first draft of the act was based on a straightforward transposition of the TPD, without any additional requirements. However, in November 2015, there were parliamentary elections in Poland and right now we have a single ruling party and a new government, with Dr. Konstanty Radziwiłł as Health Minister. He is well known for his hatred of e-cigarettes and used to say frequently that e-cigarettes are as bad as conventional ones – possibly even worse…
Finland
The Finnish government is planning a new tobacco tax that will extend to include electronic cigarettes. A decision regarding taxation of e-cigarettes will be decided upon in autumn budget process meetings.

The new taxation level would be 30 cents per millilitre of liquid for re-filling e-cigarettes. If the proposal steps into effect in Finland, the cost of cheap e-cigarette liquids would rise – significantly.
---
Visit Nicotine Science & Policy for more News from around the World

---