Vapers Digest 14th June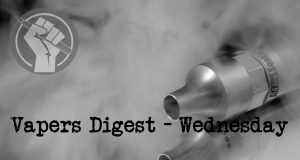 Wednesday's News at a glance:
Navigating The Path To Safer Nicotine Consumption With Nicotine Pouches ~ Nature Nurtures Nicotine Nonsense ~ Tobacco Harm Reduction ~ Canada Mandates Health Warnings on Every Single Cigarette ~ India's tobacco control policy can be bolstered with reduced risk alternatives ~ India's tobacco control policy can be bolstered with reduced risk alternatives ~ Oz Approach is Misguided ~ Parliament and Vape Politics ~ Media Coverage Indicates Shift ~ The Butler 'plan to ban'. Where are we now? ~ Glastonbury telling people not to bring disposable vapes will do so much more harm than good
Kiran Sidhu, Filter
Canada will soon be the first country in the world to mandate that a health warning be printed on every individual cigarette. The stated aims are to make tobacco less appealing, encourage people to quit smoking, and dissuade youth and others who don't smoke from starting in the first place.

A government announcement on May 31, World No Tobacco Day, said that prominent messages on the tipping paper that encloses cigarette filters, as well as on cigars and other tobacco products,"will make it virtually impossible to avoid health warnings."
---
On the World No Tobacco Day' 23, medical experts shared their views at an ET Edge panel discussion on how science-backed policymaking is the way to achieve public health goals.

India has been progressive with numerous specialised policies being adopted in the past. While battling the pandemic, Indian leaders devised an independent strategy customized for the population. In fact, India became a case study for the world on digital public health systems.
---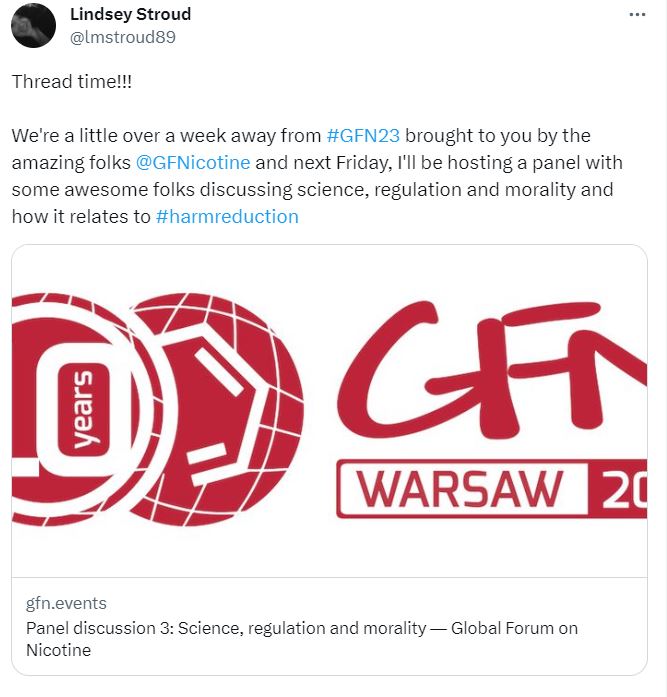 ---
Three From Dave Cross, Planet Of The Vapes
The announcement that New Zealand would NOT follow Australia's lead to a full prescription model for nicotine vaping, further reinforces the country's international standing on the issue of tobacco harm reduction and is good news says leading Kiwi consumer advocacy group, the Coalition of Asia Pacific Tobacco Harm Advocates.
This week's political coverage takes a more serious turn as the political environment appears to be weaponizing vaping and tobacco harm reduction. While Baroness Parminter's disposable vapes environmental question is pretty standard, coverage on the BBC and in newspapers takes a darker turn. The news that children are to be taught about the harms of vaping adds an unsettling tinge.
While vape coverage in the UK media has frequently focussed on baseless claims imported from the United States, current output is troubling in that it features ministers not ruling out curbs on packaging or flavours. Provoked by the debate over teen use and environmental impact, the language being used appears to be stepping back from the full-throated support given over the last few years.
---

---
Dr. Colin Mendelsohn, ColinMendelsohn.com.au
MANY VAPERS AND RETAILERS have contacted me, understandably confused and distressed by Mark Butler's "plan to ban" vaping. The misguided crackdown is based on a moral panic about youth vaping and will be a disaster for smokers and vapers.  I have prepared a list of answers to the common questions, based on what we know so far. [updated 13 June 2023]

Although a broad outline has been provided, many of the details have not yet been finalised, legislation has not been passed and things may change. Vapers still have the opportunity to express their disapproval (see at end).
---

---
Martin Cullip, 1928.org
During a growing media frenzy surrounding disposable vapes, prohibitionists are demanding a blanket ban on the products. Their arguments are riddled with many of the predictable nanny statist flaws that usually would not need exposing. However, with Labour leader Sir Keir Starmer pledging to consider a ban, it's time to challenge these misguided claims. A ban would severely undermine health, considering these products are saving thousands of lives each year.
Ian Dunt, Ian Dunt's Week
Good afternoon and welcome to the weekend. The pain and despair that follows is of a far superior variety to that which preceded it, I find, mostly because it starts later in the day.

The negative news coverage of vaping is now a daily occurrence. It's not seismic. It's not devastating. Instead, it seeps a consistent low-level message into the public consciousness. Vapes are bad. They pollute the environment, cause children to become addicted, carry unknown health risks and irritate bystanders. Drip, drip, drip. And each day that it continues, you can feel the mood turning.
---
Visit Nicotine Science & Policy for more News from around the World

---