Vapers Digest 13th April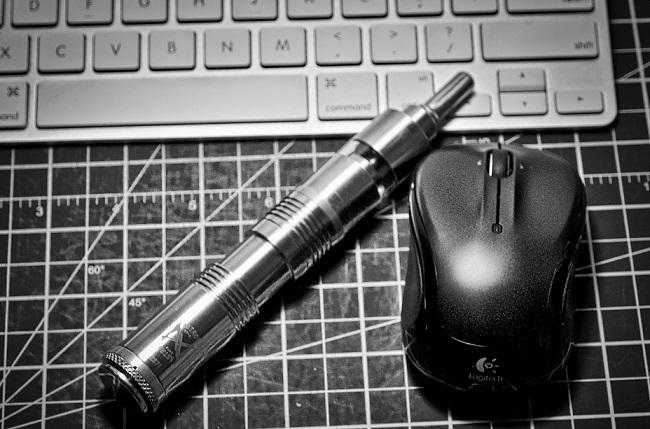 Thursday's News at a glance:
Dear vaping advocate – Stanton Glantz on e-cigarettes – Vapes in the Far East – Industrial grade hypocrisy – HIQA tell it like it is – The Global Forum on Nicotine – GFN Dialogues 2017 – Wanted: 250 Sheffield smokers – What is it like to vape? – Summary of Proposed Changes – The wolf in sheep's clothing – Tobacco Control and other animals – Nicotine Science and Policy Daily Digest – Thursday, 13 April 2017
Robert Innes, Vaping Post
Dear Advocate, I think that if there is a single issue that all vaping advocates would agree on it would be that we are far too reactive and not nearly proactive enough in our approach to the challenges we face.

I cannot think of a single issue we have had to deal with in the past where we were not responding to some action or statement by Tobacco Control, some industry or regulatory body. We always seem to be, 'coming in' after the event.
Christopher Snowdon, Velvet Glove Iron Fist
Vice have produced a worthwhile video about the e-cigarette war in the USA in which chief protagonist Stanton Glantz is interviewed at his desk in San Francisco. Glantz has been fanatically opposed to e-cigarettes from the outset and has been as prolific in producing junk science to support his position as he has been in the past when he was promoting smoke-free movies and smoking ban miracles.
---

---
Mawsley, Planet of the Vapes
People in Singapore are using the excuse that foreign companies are trying to get their youth hooked on nicotine to justify raising the legal purchasing age. A fear of foreigners comes through the discussions being had in Thailand too, as they are worried about nicotine products being developed by firms outside of their direct control. Meanwhile, in Malaysia, people opposed to harm reduction liberally add the word "kids" to any sentence they utter on the subject.
Head Rambles
The hypocrisy of some beggars belief. Our Hiqa [another bunch of tax funded clipboard carriers] commissioned a study into electrofags.

"Concerns vaping may act as 'gateway' to tobacco cigarettes"

Despite there being evidence to the contrary, what business is it of theirs anyway?
---
---
thatgotmethinkingblog
The HIQA " Report on the results of the public consultation on the draft health technology assessment (HTA) of smoking cessation interventions" is published. Yes, it's a hell of a title and it's a hell of a document. 182 pages not counting the appendices.

It's available on their website here; HTA of smoking cessation interventions
In Warsaw again! – Simon Clark
Last year I questioned why the Global Forum on Nicotine, which promotes harm reduction, had introduced a ban on vaping during plenary and parallel sessions.

The self-imposed rule was odd, I thought, because delegates had arrived from all over the world to advocate the use of e-cigarettes and neither the venue – the Marriott Hotel in Warsaw – nor the Polish Government saw fit to restrict their use.
---

---
'How safe is vaping? Media coverage, dilemmas and solutions in work and social spaces'

Thank you to all the people who took the time to attend the series of GFN UK Dialogues, held in Leicester, Liverpool and Glasgow w/c 20th March 2017, especially those who provided very useful and informative feedback on their experience of the events. Also a very big thank you to the local hosts and to the panellists and chairs, all who helped make the events a reality.
Needed for e-cigarette research
Sheffield Hallam University is looking for recruits to take part in a three-year study into the benefits and risks of using e-cigarettes to stop smoking.

More than 250 people are needed to take part in the study, with their progress followed for six months.
John Pacenti
I first started smoking cigarettes when I was 12, stealing from my grandmother's purse. Marlboros. It's been a battle against Mother Nicotine ever since.

I've gone years without smoking cigarettes, satiating my tobacco need through cigars even chewing tobacco. Eventually, though I would be back smoking coffin nails.
---

---
To the Tobacco Products Regulation Act 1997 to regulate E-Cigarettes
The Final Report of the South Australian Parliament's Select Committee on E-cigarettes has recommended that e-cigarettes be regulated in the interests of public health. The Select Committee
considered 142 submissions from industry bodies, other interested parties and the broader community, and heard from eleven witnesses.
Tobacco Control and other animals – Vaping Point
The Tobacco Control Industry, for me is all the institutions, groups and charities involved with social engineering in all its forms. They are the authors of the purge on smoking.

I have an internal dislike of all of it. I physically churn when I think of the smoking ban, the eviction of smokers into the outdoors, the eviction of smokers from outdoors to not the outdoors – but where? The regulations not to smoke in prisons, psychiatric hospitals, and even rented homes, cars, airports, train stations hospital grounds, beaches even.
---
A look back at how things have moved on or otherwise…
Public Health – Dave Dorn – The Sun Also Rises
I just sat and read 38 pages of a wordy tome emanating from ASH about the "Smoking problem" in Mental Health. Disclaimer: I am, by nature, a libertarian. That, basically, means I don't give a rat's ass what you do to yourself. It's none of my business. It's not that I don't care about you – quite the reverse,
MIT Brickman
"Sir, you'll need to stop smoking that here," the airline employee spoke quietly to the man sitting across from me at the gate. He was a younger guy, sporting a full, Grizzly Adams beard, skinny jeans, and square tipped shoes that made his feet look huge. He had been boredly flicking a thumb across his iPhone screen and openly puffing away on an electronic cigarette. I had been thinking that his behavior was a little bold…
Simon Clark – Taking Liberties
I may not be Clive Bates' loudest cheerleader but the former director of ASH and I do agree on some things.

On Thursday The Times published a report by health editor Chris Smyth that began….
---
Visit Nicotine Science & Policy for more News from around the World

---