Vapers Digest 12th June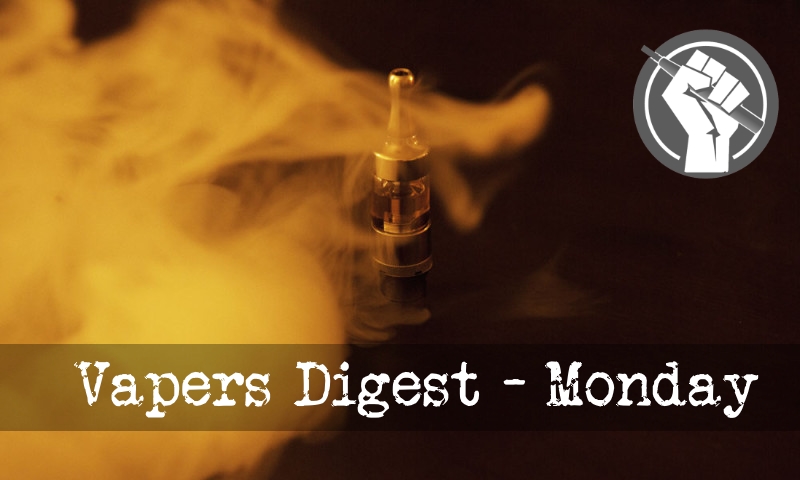 Monday's News at a glance:
Pariahs, predators or players? – The March Of Bigotry – Poll shows TPD failure – A Big Bad Post TPD World – When The Press Goes Bad – Why Can Children Still Purchase Tobacco? – Everyone Calm Down About Teens and Vaping – E-cig bans 'break world trade rules' – Nicotine Is NOT Tobacco – Reshaping the FDA's regulations – Can E-Cigarettes Reduce Smoking Among the Mentally Ill? – Smoking ban – E-Cigarettes Less Addictive – Vaping In The News – June 4th-10th – Nicotine Science and Policy Daily Digest
The tobacco industry and the end of smoking
Clive Bates, The Counterfactual
Given the confusion, anxiety and indignation that surrounds the role of the tobacco industry in tobacco harm reduction, I thought it would be interesting to imagine how a tobacco company chief executive might be thinking about vapour, heat-not-burn or other low risk products. Here's my best shot – perhaps erring on the side of optimism. Feel free to imagine differently in the comments, especially if you are actually in the industry (you are welcome to post anonymously) or are unconvinced.
Dick Puddlecote
Back in December 2015, The Soviet Republic of Brighton Council dropped plans to ban smoking outdoors on beaches and in parks due to the fact that responses to a public consultation told them to stop being a bunch of puritanical knob-gobblers and go do something worthwhile instead.

They didn't…
While global fight over vape laws continues
Fergus Mason, Vaping Post
The EU's controversial Tobacco Products Directive has had no effect on smoking rates, according to the latest data – but it may be deterring people from switching to vaping. Meanwhile a new US study shows that anti-vaping laws lead to higher smoking rates among pregnant women…
---

---
Dave Cross, Stealth Vape
This is it, it's here and there's no going back. No, not the election result (which is confusing as everybody claims to have won), but the new post-TPD world. There's a chill wind blowing, dust is kicked up from empty streets – don your protective gear (see last week's blog for details) and enter the apocalyptic landscape.
Mawsley, Planet of the Vapes
There have been poor media articles, there have been ridiculous statements from medical professionals, but here we present an amazingly bad piece carried on the Huffington Post website. Doctor Ninad Katdare, a man who claims to be a qualified consultant in surgical oncology and a specialist in abdominopelvic oncology, pens the piece
---
---
Ask "Tobacco-Free Kids"
Kevin Crowley, Vaping Links
There is an illusion that the front group, the Campaign for Tobacco-Free Kids, is in the business of reducing and preventing children from smoking. As CEO and President, Matt Myers has done more to keep tobacco use in the United States than any tobacco executive could hope for.

In fact, as a tobacco executive's wet dream, Myers promotes smoking to adults and eludes to protecting children. What a guy. Adults have choice. Meanwhile, children have opportunity.
Richard Greenhill
Kids are using vapes and they're using them in the craziest of ways. According to a recent study published in the journal Pediatrics, around one in four high-school vapers are 'dripping' e-liquids directly on to the heating coils in their devices, so that they can blow bigger vapor clouds. Naturally, this has caused some concern…
---

---
Kevin Crowley & Broony, Vaping Links
The insideous fight in Australia continues where cigarettes are still legal, and the option of e-cigarettes are being blocked.

This is a guest collaboration blog with my friend, Broony, the Thunder from Down Under.
Penn State College of Medicine
People who regularly use electronic cigarettes are less dependent on their product than those who regularly use traditional cigarettes, according to Penn State College of Medicine researchers.

While cigarette use has declined in recent years in the United States, the use of e-cigarettes is increasing, especially among adolescents and young adults.
---
---
Among the Mentally Ill? – Judith J. Wurtman Ph.D
Two young men were walking toward me, their faces obscured by clouds of vapor coming from tubes stuck in their mouths. They appeared to be in a fog bank of their own making. As they walked past, I realized that they were smoking, or rather vaping, e-cigarettes.

This relatively new form of sending nicotine into the blood differs considerably from conventional cigarettes that depend on the combustion of tobacco, paper and miscellaneous substances.
Outside Brighton and Hove restaurants and pubs proposed
The move is part of efforts by city council and NHS bosses in Brighton and Hove to help reduce the impact of smoking in the city.

It follows a consultation run by the council in 2015 asking people for their views about smoking in public spaces outside. Suggestions for a smoking ban on the city's beaches and parks was not supported in the survey.
---

---
David Palacios Rubio
Trade barriers against e-cigarettes, or the outright banning of vapour products, contravene world trading regulations, delegates will hear at next week's Global Forum on Nicotine.

Marina Foltea, managing director of Geneva-based investment consultancy Trade Pacts, will tell the GFN event in Warsaw: "Banning e-cigarettes from the market is an act of discrimination according to international trade rules."
VACANCY – Vape Store Manager
FlavourArt require a suitable person with retail experience and a comprehensive knowledge of vaping products. IT skills and familiarity with social media are essential, as the post will include promoting the store and its products. The new Flagship store is situated in central London, less than 200yds from Oxford Circus Underground. The store has been fitted out in true Italian style and stocks all of FlavourArt eliquids and flavourings, along with a small range of hardware.
Kevin Crowley, Vaping Links
1963 ~ Still Angry ~ I've Got a Question about CONtrol ~ Spurious Correlations ~ LGBT Community & Harm Reduction ~ In 60 Seconds ~ FDA Head ~ Dollars For Docs ~ Vaping Is Safer ~ Snus ~ The Healing Power of Smoking (Vaping) ~ The Vulgar Vaper ~ Survey
---
A look back at how things have moved on or otherwise…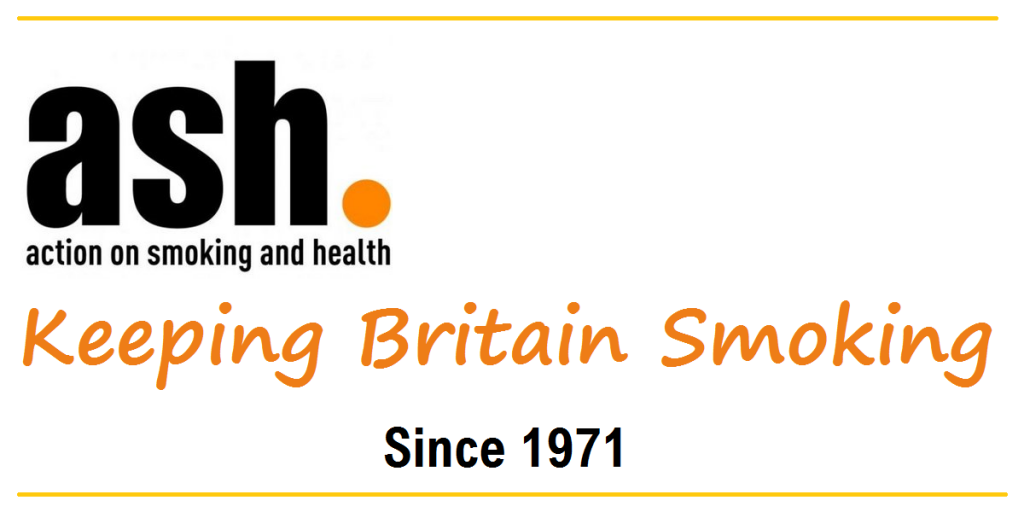 Dick Puddlecote
The other day I told you how ASH tried to destroy vaping by lobbying their Brussels buddies. It wasn't their first attempt by any means, they've wanted to kill off e-cigs for a very long time.

Now, if you've been watching closely, you'd have noticed that there was a fatal motion proposed by Lord Callanan to extinguish the statutory instrument which enabled the Tobacco Products Directive (TPD). His motive was to send it back to the Commons so they can think again, as I described last month.
Clive Bates – The Counterfactual
Sometimes studies appear that can create the appearance of the discovery of a 'gateway effect' – the idea that vaping causes young people to progress to smoking.

Beware! Here is an eight-point guide to evaluating such studies and the politically motivated claims that often go with them….
Paul Barnes – Facts Do Matter
This letter is intended for all MPs, MEPs and Lords.

Thank you for your varied replies to my correspondence, it is appreciated that you take time out of your busy schedules to read and reply.

Unfortunately I am dismayed at the wide variety of those responses, not to mention the boilerplate responses which are intended to say very little other than provide some limited platitude
---
Visit Nicotine Science & Policy for more News from around the World

---