In the News October 24th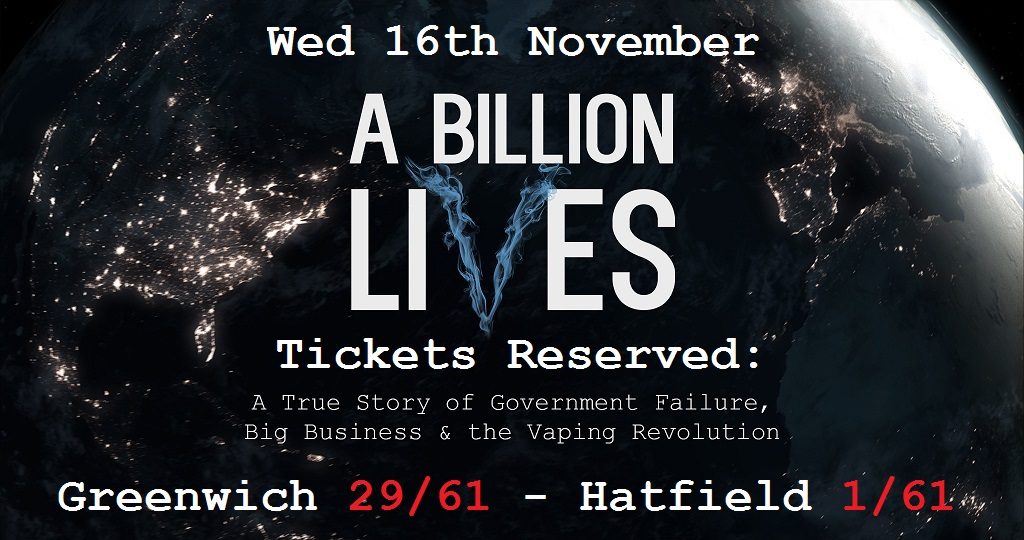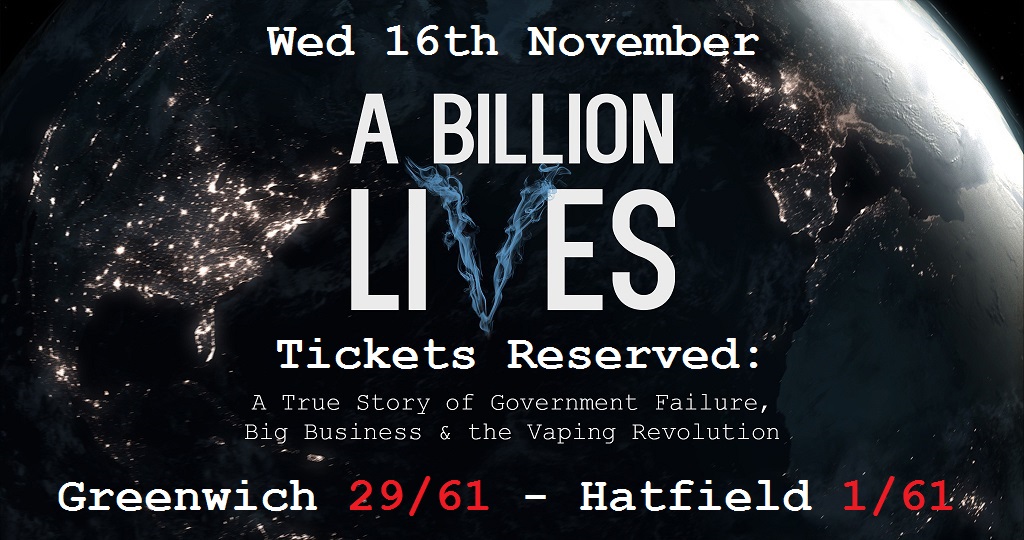 Mondays News at a glance:
About Time Too – Top Scientists Hire Libel Lawyers to Sue Times – Anti-smoking experts to sue Times – Promoting smoking: Death by deception – Haptic Habit – Call for review of e-cig status – Call for Bradford to be a 'vape friendly' city sparks debate – Philip Morris: Tells people to quit smoking – The revolution vapers – Advice for general practitioners – Fights Over Tobacco Tax Hikes – Everyday tactics in local moral worlds: – Nicotine Science and Policy Daily Digest – Monday, 24 October 2016
Dick Puddlecote
Via The Guardian, this is awesome news.

A group of scientists and public health experts are to take legal action against the Times newspaper after it reported claims from a leading charity that they were in the pay of the tobacco industry. …
New Nicotine Alliance
A group of senior scientists and public health experts has hired libel specialists at Lewis Silkin to sue The Times for making highly defamatory allegations.

The experts who have devoted their careers to helping to reduce the death toll from smoking, were accused by the paper of being in the pay of tobacco companies. On Wednesday 12 October 2016 under the headline "Tobacco giants fund vaping studies"
Alexandra Topping – The Guardian
A group of scientists and public health experts are to take legal action against the Times newspaper after it reported claims from a leading charity that they were in the pay of the tobacco industry.

The experts, who work in fields that aim to limit deaths and health complications caused by smoking, are looking to sue the Times for defamation following a story that termed them "experts making a packet".
---

---
Kevin Crowley – Vaping Links
Surely there were other studies, research and clinical trials before this, but imagine if you will, in 2013, when the National Institute of Health (NIH) funded a $3.6 million dollarsurvey to the Moffitt Cancer Center and the findings showed 79% of 1815 adult vapers had completely quit smoking cigarettes….
Norbert Zillatron
This is the simple formula often used to explain the psychological part of the multifactorial tobacco dependence and why vaping works where NRTs often fail. There sure is a lot of truth to it. But its simplicity also carries the seeds for erroneous expectations that can create a host of problems. People who haven't vaped before often take this statement at face value.
Tobacco Reporter
A French member of the European Parliament has asked the European Commission whether it intends to review the inclusion of electronic cigarettes in the revised Tobacco Products Directive, given the benefits that these products offer…
---
Coming to a Cinema near You –  Reserve your tickets Now!
---
Councillor Simon Cooke, leader of the the Conservatives on Bradford Council, had tabled a motion at the last council meeting that would see the council review current policies that treat vaping the same as smoking, and could see the authority adopt vaping as part of its stop smoking programmes.
You want a trip to Philip Morris International to feel like a visit to Marlboro Country. But the company's Swiss research center, aka the Cube, just won't play along.

Perched above crystalline Lake Neuchatel, southwest of Zurich, the glass hexahedron holds secrets to a future when, Philip Morris says, the world will be blissfully smoke-free.
Carmen Escrig Llavata (Google Translate is your friend!)
The next November will be held in Madrid, Expo Vape, a show that will bring together some of the many thousands of people throughout the world, one day decided to change the snuff for the vaping, and now make up a truly international movement vapers.
Tonight's edition of VTTV brings you a mixed bag. A vaping related mixed bag of course.
Dr Colin Mendelsohn
General practitioners who wish to know more about electronic cigarettes can download the following article

Mendelsohn CP. Electronic cigarettes. A guide for discussion with patients. Respiratory MedicineToday 2016

This peer reviewed article summarises evidence on the effectiveness and safety of ECs, examines their legal status in Australia..
E-cigarette practices in a working-class area of the UK
Frances Thirlway – Science Direct
Research into e-cigarette use has largely focused on their health effects and efficacy for smoking cessation, with little attention given to their potential effect on health inequalities. Drawing on three years of ethnographic research between 2012 and 2015, I investigate the emerging e-cigarette practices of adult smokers and quitters in a working-class area of the UK
Steve Birr – Daily Caller
Proposition 56 in California would raise the tax on tobacco sales from 87 cents to $2.87. The ballot would also allow the state government to begin taxing e-cigarette sales for the first time, which opponents argue harms an industry helping smokers quit…
---
Visit Nicotine Science & Policy for more News from around the World

---