In the News October 11th

Tuesdays News at a glance:
TPD poses tricky problems in Netherlands – What do scientists think about vaping? – First build your echo chamber – Vaping a Vote-Winner – FDA Poised to Issue Rule that Will Be Devastating for Public Health – The FDA Is "Blowing" This Out Of Proportion – A Billion Lives: Exposing the Lies on E-Cigarettes – Marewa Glover Interview: Vaping & Tobacco Control in New Zealand –
Barnaby Page, ECigIntelligence
The e-cigarette market in the Netherlands faces a serious challenge adapting to the requirements of the EU Tobacco Products Directive (TPD), as small specialist retailers try to cope with advertising restrictions, e-liquid regulations and age verification.

A new report by ECigIntelligence reveals that while the Dutch market is stabilising after recent shrinkage, the distribution network is weak, the number of daily vapers has fallen, and poor products and promotions in convenience stores have damaged consumer confidence.
Jérôme Harlay, VapingPost
The Vapexpo 2016 event in Paris hosted a debate with four well-known figures who addressed the scientific actuality of vaping. In a second part, Jean-François Etter addresses the gateway theory: "If policy makers understood this, they would be less inclined to restrict access to vaping products."
Clive Bates, Counterfactual
Most international treaties welcome observers and diversity of opinion. Not the WHO Framework Convention on Tobacco Control, which has its next major Conference of the Parties on 7-12 November 2016, in Delhi.  The WHO carefully choose who it allows to observe its secretive proceedings, ensuring only organisations that agree with it are admitted as observers. It betrays the intellectual void at the heart of the WHO and its treaty – it simply cannot cope with scrutiny, challenge or reconciling other interests or constraints. A comparison with the approach to observers taken by the UN convention governing climate change is instructive…
---

---
Fact Asia
More than half of Australian adults believe the issue of legalising e-cigarettes to improve public health is important enough to influence how they will vote.

New research from the Australasian Association of Convenience Stores (AACS) shows that 54 percent say the legalisation of e-cigarettes is a potential vote-influencing or even vote-changing issue.

A total of 4,000 Australians aged 18 years and over were surveyed by independent research company The Sexton Marketing Group, with a mix of non-smokers, current and ex-smokers involved, including people from smoking and non-smoking households.
Michael Siegel, TobaccoAnalysis
It appears that the Food and Drug Administration (FDA) is preparing to issue a rule that would prohibit e-cigarette companies from suggesting that their products may be useful for smoking cessation. The proposed rule, as reported by The Hill, would classify as a drug/device any e-cigarette or vaping product that makes any claims related to quitting smoking.

According to the article: "The White House is reviewing a final rule from the Food and Drug Administration (FDA) on tobacco products. The rule aims to clarify when the FDA can regulate a product like nicotine gum as a drug or device versus a tobacco product like electronic cigarettes. For the agency it all comes down to the product's intended use. The FDA sent the rule, first proposed in September 2015, to the White House Office of Management and Budget (OMB) on Monday. The proposed rule states that tobacco products intended for human consumption are regulated as a drug, device or combination product if intended for diagnosing or treating a disease. … "Given the availability of FDA approved drugs for smoking cessation, FDA believes that consumers are particularly susceptible to confusion where products made or derived from tobacco that otherwise appear to be products intended for recreational use make claims related to quitting smoking," the rulemaking said."
Aspen Valley Vapes
One of the FDA's key points in their regulation of electronic cigarettes is the safety of the batteries that power these devices. Battery safety is a problem that has arisen with multiple types of batteries, not just vaping batteries. If you haven't seen the news recently, Samsung is currently dealing with a major battery related issue in their recent Galaxy 7 Note debacle. Everything from iPhone's to cars have had problems with their batteries, and it is something that is constantly being worked on to improve the overall safety of these electronic devices.
---
Coming to a Cinema near You –  Reserve your tickets Now!
[youtube https://www.youtube.com/watch?v=nCozEhqdKQw]
Wed, Oct 26, 2016
Tue, Nov 1, 2016
Thu, Nov 3, 2016
Wed, Nov 16, 2016
---
Conservatives on Bradford Council will be tabling this motion at the next council meeting. pic.twitter.com/IU02Bvm3I5

— IBVTA (@TheIBVTA) October 11, 2016
Kevin Crowley, VapingLinks
The film "A Billion Lives" is giving the world an astonishing perspective about the ferocious fight over e-cigarettes between governments, health professionals and organizations around the world… and why.

While organizations and their representatives posture themselves by claiming the reduction or "elimination" of tobacco is a goal, the actions and motives speak volumes by deterring smokers from switching to a much less harmful alternative.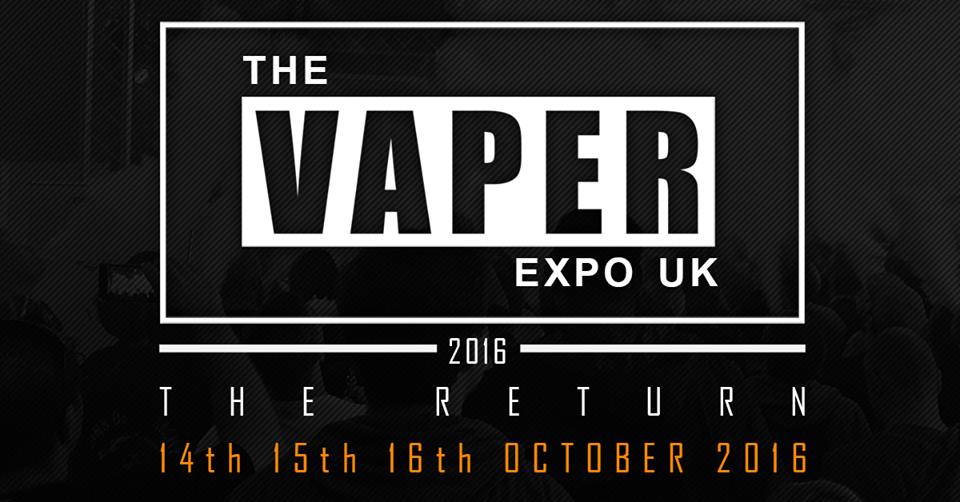 Fergus Mason, Blacknote
A couple of weeks ago Michael Grey looked at the difference in vaping laws between New Zealand and the USA. I thought that was pretty interesting, so to find out a bit more about how Kiwi vapers are doing I spoke to Associate Professor Marewa Glover about the law and what's happening at the moment. Prof. Glover has been one of the leading pro-vaping voices in New Zealand for years, and she's worked especially hard to improve access to vapor products for the Indigenous Māori peoples. Compared to the average professor from the northern hemisphere she has a refreshingly open approach, and talking to her was a real education. Here's what she had to say.
---
Visit Nicotine Science & Policy for more News from around the World

---