In the News May 31st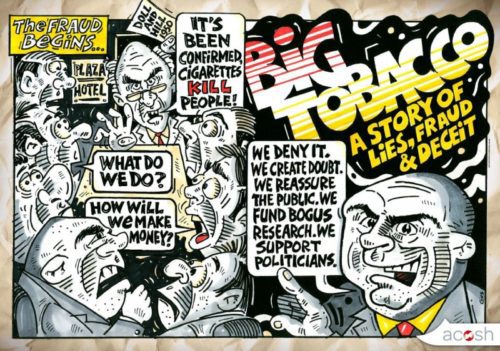 Tuesdays News at a glance:
Do not read this or discuss it – Regulating e-cigarettes: read all about it! – E-Cigarettes: A Time Bomb? Really? – A Cautionary Tale for Vendors – Government in e-cigarette push – Conservative MEPs re-ignite e-cigarette debate – E-cigarettes and managing memory loss – Statistics on Smoking in England 2016 – Reynolds express optimism – Doctors trick for how to quit cigs – Vapers helping smokers to quit on YouTube – Call To Action: Victorian Anti-Vaping Bill – Should accusing vaping as being "Socially Unacceptable", be considered "Socially Unacceptable" – NNA complaint upheld by ASA
And in no circumstances should you comment – Clive Bates – The Counterfactual
A new discussion paper on e-cigarettes has come out in Australia. "Options to minimise the risks associated with the marketing and use of electronic nicotine delivery systems [ENDS] in Australia" by Professor Chapman and some of his following at the University of Sydney. [PDF – 8.5Mb or via Scribd as embedded below or linked here].

Well, when I say it has "come out", I really mean it has been liberated from the walled garden of hand-picked consultees who are supposed to be discussing it.
Terry Barnes – Catallaxy Files
Professor Emeritus Simon Chapman is a curious chap…. Having signed aboard a team of academics commissioned at considerable cost by the federal government to review the regulation of e-cigarettes and related policy, and co-author of a related discussion paper circulated to a select few, he leapt into print this month to state his views on what that regulation should be, and take aim at respected public health and tobacco control experts and agencies who happen to have a different world view to his.
Paul Barnes – Facts Do Matter
First, let me be absolutely, 110% crystal bloody clear. I do not care which method of cessation you choose. I do not care if you are smoke free through one method or another. I do not care if you smoke. I do not care if you vape. Whatever choice you make is yours and yours alone.
Flow My Tears The Policeman Said
At the moment, I am in the process of getting ready for a band reunion gig after almost 30 years. Brilliant fun but hard work and time consuming. Some of you may remember that after my last trek back up to Northampton I discovered our drummer had tried and failed with Vaping. I returned home that time with assurances that he would visit the local Vape shop and try again. This weekend was another long journey and a chance to see how he had got on
Newshub
As the Government rolls out its plan for tobacco plain packaging, Newshub can reveal it is also eyeing up legalising nicotine e-cigarettes.
Senior ministers want to make tobacco alternatives vaping and e-cigarettes legal in New Zealand. Currently if the products contain nicotine or claim to help people give up smoking, they are illegal.
---

---
Conservative Europe
Julie Girling and Vicky Ford have today written to EU Research, Science and Innovation Commissioner Carlos Moedas asking him to examine the latest evidence on the health effects of vaping and whether it can help long term smokers give up traditional cigarettes.
Marewa Glover – Scoop
Marewa Glover share her opinion with Liam Butler on the evidence surrounding e-cigarettes and consumers trying to quit who manage memory loss.
Health & Social Care Information Centre
This statistical report presents a range of information on smoking which is drawn together from a variety of sources. The report aims to present a broad picture of health issues relating to smoking in England and covers topics such as smoking prevalence, habits, behaviours and attitudes among adults and school children, smoking-related ill health and mortality and smoking-related costs.
Greensboro – News & Record
Reynolds American Inc. is not taking a gloomy approach to the recent disclosure of final federal regulations on innovative tobacco and nicotine products.

Instead, executives expressed confidence recently to investors and analysts that they can work with the Food and Drug Administration in achieving a common goal of reducing harm from consuming those products.
NZ Herald
Electronic cigarettes are lawful and their nicotine liquid can legally be imported via the internet for personal use. But it is illegal to sell the so-called "e-juice" – which produces a nicotine vapour when heated in the battery-powered devices – until the product is approved as a quit-smoking medicine.
---
Dear #TobaccoConTrol
In <7 yrs #vaping succeeded @ $0 cost to taxpayers what you failed for 50 yrs w unlimited funds pic.twitter.com/DYDiKuk6z1

— DrMA (@mihotep) May 29, 2016
---

---
Nicotine Surveys
This channel will feature vapers from around the world who have quit smoking by using an e-cigarette, and now want to pass on information and advice to smokers who are thinking about using an e-cigarette to help them quit smoking.
VaperCafe Australia
On June 8th the Victorian Government will be voting on the Tobacco Amendment Bill, which will regulate e-cigarettes the same way as tobacco products. Vendors will not be able to display their products or offer juice tasting in-house, and users will not be able to vape in smoke-free zones. Vape Meets at pubs and clubs will be banned.

These restrictions will cripple the retail vaping industry, discourage smokers from switching to e-cigarettes and force vapers into smoking areas in public places. It sends a strong message that vaping is just as bad as smoking. In future, as even more severe restrictions are placed on smoking, vaping will be included.

This Bill was introduced without any public consultation. Read more…
Robert Innes – Vaping Post
Then along comes the e cigarette – a stairway to lead the smoker to safety: An escape from the fire. But, 'the janitor' tells us: "they may be dangerous; they contain chemicals (of course they do); we do not know enough about them; they will not work; there may be long term effects…"
New Nicotine Alliance (UK)
The New Nicotine Alliance UK (NNA UK) and the Electronic Cigarette Industry Trade Association (ECITA) separately complained to the Advertising Standards Authority on the grounds that the claim that "Some contain nicotine and other chemicals that can cause addiction" was misleading and could not be substantiated, and the assertion that "We still don't know enough about the health risks of e-cigs. So don't take the risk" was irresponsible, because it might encourage smokers to continue smoking.
Newcastle Herald
Newcastle researcher Billie Bonevski will examine whether electronic cigarettes can help smokers quit in a $200,000 pilot study for the Victorian health department.

The study, which will be carried out at Melbourne's Turning Point treatment centre, will focus on people entering drug and alcohol treatment, who are five times more likely to smoke.