In the News March 7th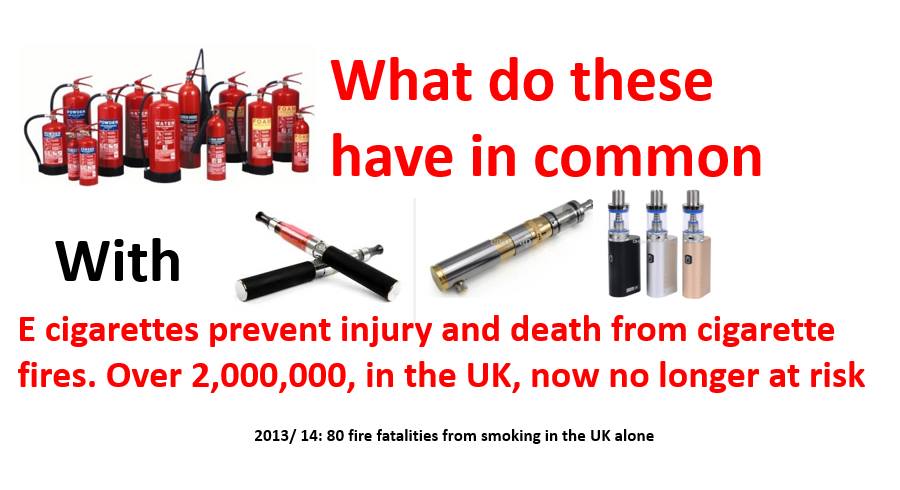 Mondays News at a glance:
The NCSCT Briefing on Ecigs and Smoking Cessation – Reason to leave no. 879,628,391 – Tobacco Wars – The Big Roundup – Carl Phillips – a welcome voice of sanity leaves CASAA – Today's House of Lords debates – Vaping – AMs to debate 'vaping' ban – Standing against a ban on vaping in public places – E-cigarette coils from a chemist's point of view – Online ecig shops forced to close – California Assembly Smokes Veterans – Proposed Legislation in Massachusetts – Nicotine Science and Policy Daily Digest – Monday, 7 March 2016
On Ecigs and Smoking Cessation – Mawsley – Planet of the Vapes
The National Centre for Smoking Cessation and Training (NCSCT) is responsible for providing guidance, training and support to local and national stop smoking service providers. Their latest briefing on the subject of electronic cigarettes offers a huge slap in the face to outspoken opponents of harm reduction such as Martin McKee. . .
Count Cats in Zanzibar – John Galt
I know, I know, ex-smokers are always the worst but FFS! a product which helps people avoid the worst carcinogens of tobacco whilst still getting their nicotine fix is being targeted by the EUrocrats for the simple reason that it is depleting tobacco taxation without providing matching taxation elsewhere.
Head Rambles
I wrote a little piece last week on the history of The Tobacco Wars. Reading back on it I realised it was getting a little confusing even to me, and I wrote the damn thing. Maybe I should try to simplify things?

OK.  First of all we had the Kingdom of Pharma, where the people were very jealous and greedy.  They would do anything for cash, and such minor trivialities as morals were of no consequence.  They made their income by enslaving people from other kingdoms in the name of their religion – Health.
Simon Clark – Taking Liberties
On Thursday Carl Phillips announced he had left his role with the US-based Consumer Advocates for Smoke-free Alternatives Association (CASAA).

I don't fully understand what has happened but I'd like to express my appreciation for the work Carl has done and I hope this isn't the end of the line because he still has an important contribution to make.
---

---
---
Transcript of todays debate – Matt Ridley. The video is below
….Does he agree with me that pharmaceutical industry lobbying may be behind the attempt to regulate these products too heavily and possibly to shackle them with an excise tax? Could he give a Department of Health estimate of the size of the black market that is likely to result from this directive and whether or not it will result in people going back to smoking….?
Thanks as always to @dnglos for the YouTubage!
---
Ian Craig – South Wales Argus
PLANS to ban the use of e-cigarettes in public in Wales will take a step closer next week.

AMs will discuss the plans to ban the activity in schools, hospitals, places serving food and public transport on Tuesday and Wednesday, with a final vote to be taken on March 15.
Peter Black
I have just come back from a visit to a local business that produces vaping products. We will be voting soon on the Public Health Bill that proposes to ban the use of vaping products in certain public places. The Welsh Liberal Democrats and I are opposed to these measures as we do not believe that they are evidence-based.
Rhydian has a chat with the Welsh Conservatives leader, Andrew RT Davies. Matt takes a look at the Avocado from Geek Vape, plus events in Scotland, and more!
Mirosław Dworniczak – NSP
When vapers discuss safety issues, they usually take into account the components of e-liquid and the composition of the aerosol inhaled. Of course this is the most important subject, but we should also be aware of metals of which the coils are made….
Nathalie Dunand – PGVG
The Royal decree that transposes the European Tobacco Products Directive in the Belgian law for e-cigarettes has been published on March 3, 2016. Among the few degrees of freedom that provided the Directive, the Belgian government has chosen the most severe strictness….


No More Casualties
On Friday, March 3rd, the California Assembly voted to pass a pair of bills, SBX2-5 and SBX2-7, which raises the age to purchase both cigarettes and vapor products to 21 and bizarrely redefine vapor products, including hardware, as tobacco. But there's more – it ensures California vets will keep smoking.
Carl V. Phillips – Anti-THR Lies
In a bit of good news for readers, I realized that I have several posts that I have conceived or that are even mostly drafted that I had been suppressing when CASAA published this blog (either due to the legal problems that might arise from CASAA's nonprofit status for discussing partisan politics, or because of CASAA's aversion to disagreeing with anyone who is pro-ecig). I will be trickling those out, though not at the pace I kept up in the CASAA days.
And in Erie County Would Prevent Pharmacies from Selling Some Smoking Cessation Products – The rest of the Story
Both bills purport to ensure that pharmacies do not sell unhealthy tobacco products that are inconsistent with their health mission. However, both bills define tobacco products in such a way that they include electronic cigarettes. Thus, pharmacies in Massachusetts and Erie County could no longer sell e-cigarettes to smokers trying to quit if this legislation is enacted.