In the News June 6th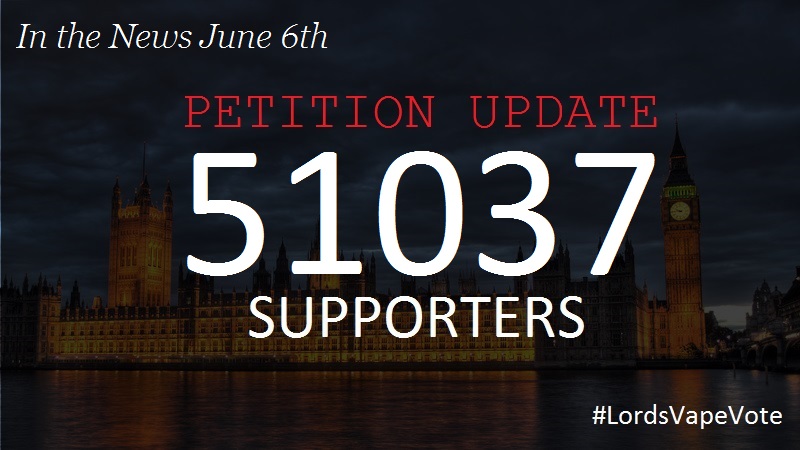 Mondays News at a glance:
Plain Packaging For E-Cigs, WHO Didn't See That Coming? – Professor Stanton Glantz – How ASH Tried To Destroy Vaping – ASH: the early years – The Future Of Vaping Is In Your Hands – Labour Pains – Last push for #LordsVapeVote – 3 facts smokers should know about vaping – Anniversaries – Vaping May Not Be The Best Habit – National Tobacco Day – Chairman Johnson Demands Answers – American Docs Need to Learn – The Last Straw: – The weakness of ethical thinking in public health: – Italy: Ecig use resumes from a 2-year vaping crisis –  Take it outside: Vape shop rule changes in 2017 – Nicotine Science and Policy Daily Digest – Monday, 6 June 2016
WHO Didn't See That Coming? – Dick Puddlecote
Just imagine, for a moment, that car manufacturers found that there was a way of making more profit from electric cars than from ones run on fossil fuels. And imagine if environmental campaigners decided that their irrational and psychopathic hatred of the motor industry was far more important than the environment so demanded electric cars be taxed to the hilt, advertising of them banned and the technology which facilitated them crippled….
Makes an irresponsible and baseless claim about vaping risks – Clive Bates
I am particularly concerned about a sweeping statement made by one of the most vocal activists in tobacco control, Professor Stanton Glantz of the University of California at San Francisco. He asserts completely incorrectly and irresponsibly that a new study shows long-term vaping risk could equate to half the risk of smoking. This is a grotesque exaggeration.

Here I take a closer look at the claim and the study that supposedly lies behind it, looking at six failures in Professor Glantz's reasoning:
Dick Puddlecote
As I understand it, the fatal motion in the Lords to kill the EU TPD is being voted on this week, and ViP has some good advice for those wishing to sway Lords into backing Lord Callanan's proposal.

Unfortunately, far too many people listen to government sock puppet ASH in my opinion. They wield too much power over the public considering they have been shamelessly scrounging our taxes for so many years.
Christopher Snowdon – Velvet Glove Iron Fist
In the last post I showed some ASH documents from the 1980s when they were fighting for snus to be banned. While I was in the Wellcome library five years ago I also looked at some documents from 1970-71 when ASH was being formed. I wish I'd seen some of this stuff when I was writing Velvet Glove, Iron Fist because there are some interesting nuggets. Here's the story…
Petition Update #LordsVapeVote
Parliament will soon be voting on the TPD. That vote will be decided by how you and thousands of other vapers put pressure on politicians.

Over recent days there have been meetings with health ministers, shadow health ministers and the chief whip. They are worried by Lord Callanan's motion.
Last push for #LordsVapeVote
Writing to the Lords has been a great success, but ASH are lobbying against us at the highest level. Unless we can get Labour on board, Lord Callanan's Fatal Motion will fall.

These are the actions you need to take:
Fergus Mason – Vaping Post
Smokers don't seem to be much better informed about vaping than anyone else, which is unfortunate – after all they're the ones who potentially have most to gain. It isn't really a surprise though because smokers read the same newspapers, complete with the same alarming stories. Just to help set the record straight here are three facts every smoker should know about e-cigs…
Midnight Musings – Simon Thurlow
As I sit writing this current blog entry, we are two days away from the 6th June. To most people in the world the 6th June holds a special significance because it is the day that, 72 years ago, thousands of brave Allied Soldiers stormed the beaches of Normandy and began the process of freeing Europe from the tyranny of the Nazi jackboot that had dominated the continent for four years…
---

---
But Here's Why It's Better Than Smoking – Helena Negru – Elite Daily
Vaping is healthier than smoking, right? Or this is what we were trained to believe by advertising companies? but what is the truth about this new habit? Puffing white smoke is not going to bring you any vitamins – that's a fact! But it may have some benefits. After all, there is no smoke without a fire…
Kevin Crowley – Vaping Links
It took 499 pages of regulations for the Food and Drug Administration to really – do nothing – except magically turn nicotine into tobacco, and take control. That's right, E-cigarettes AND components are now classified as tobacco according to the FDA.
From FDA on E-Cigarette Regulations – Majority Media
On Monday, Sen. Ron Johnson, chairman of the Senate Homeland Security and Governmental Affairs Committee, sent a second letter to the Food and Drug Administration (FDA) inquiring about new e-cigarette regulations, a follow-up to his previous letter to FDA Commissioner Robert M. Califf on May 17, 2016.
From Royal College of Physicians – Jeff Stier – Morning Consult
England's Royal College of Physicians (RCP) recommended on April 28th that doctors "promote the use of e-cigarettes, NRT and other non-tobacco nicotine products as widely as possible as a substitute for smoking in the UK."
---

---
Anti-Tobacco Groups are Actively Promoting Smoking – The Rest of the Story
Readers of the Rest of the Story may have noticed that I have not posted for a few days. This is not for lack of material. Lots is happening that deserves comment, and in the days to follow I will catch readers up on some important developments, including two more lawsuits filed against the FDA in an attempt to overturn its electronic cigarette deeming regulations.
A case study – Carl V. Phillips – Anti-THR Lies
I continue to be appalled by what passes for ethical analysis in the realm of THR. This is clearly a symptom of the ethical failings of public health in general. Of course it is somewhat better to see someone actually trying to analyze ethics as compared to the normal "public health" approach of simply making a declarations about what should be done without any mention of what ethical goal they are based upon, let alone defending the legitimacy of that goal…
Melissa Vonder Haar – CSP Daily News
California has moved closer to passing a measure that would ban tobacco sales at convenience stores, grocery stores and all non-age-verified retail locations. As reported by KCRA News, the bill (SB 1400) was introduced by Democratic Sen. Bob Wieckowski and passed the Senate floor last Thursday in a 21-16 vote…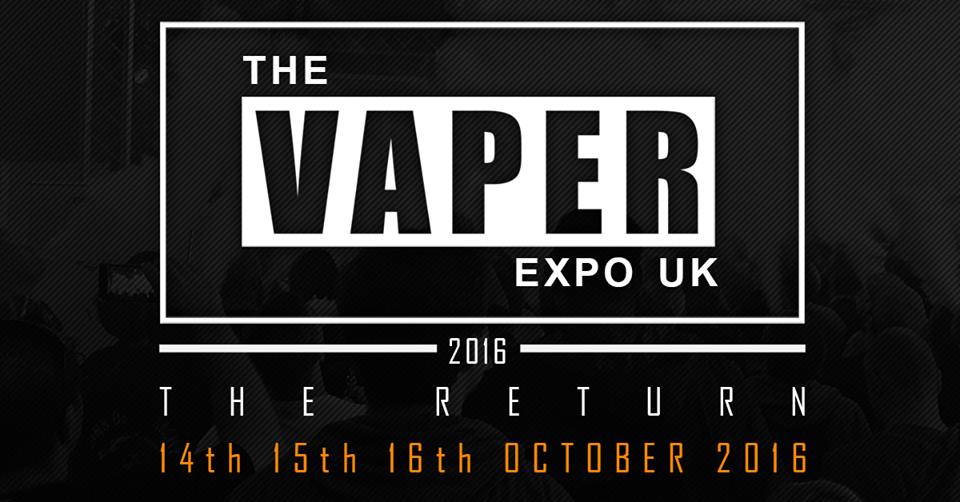 Simon Rosselat – Vaping Post
A press release by the ISS indicates that, for the first time over the last three years, e-cigarette use (3.9% of Italian adults) raised among the Italian population. The 2016 data exhibit a return to the 2013 level (4.2%) after a marked decrease over 2014 (1.6%) and 2015 (1.1%), it also shows that 1 user out of three is an occasional vaper
The government of Newfoundland and Labrador is changing two pieces of legislation to include electronic cigarettes so they will be regulated in the same way as tobacco products.

The sale of e-cigarettes to people under the age of 19 will be prohibited. In addition, the province is also prohibiting the use of e-cigarettes in indoor public spaces, workplaces and in vehicles with passengers under the age of 16.
Featuring: Vape Collective, the Disguiser Mod, Kanger Dripbox 160 & handmade Clapton coils!
A health researcher and an economist are calling for the legalisation of vaping as an alternative to hikes in tobacco taxes. As announced in the Budget, the government is pushing ahead with significant increases in cigarette taxes as a way of discouraging people from smoking.
With the big dig beginning for the central rail tunnel and site preparations under way for the convention centre and several other projects, the Auckland CBD has more than its usual quota of road cones and workers in hi-viz bibs these days.