In the News June 21st

Tuesdays News at a glance:
GFN 2016: Evidence, Accountability and Transparency – Part 2 – The defence of the indefensible – We need more than stats to know if vaping is a "Gateway" – E-Cigarette Controversy – Indianna E-Cig Law Draws Criticism – Teens Smoke Less as they Vape More – E-Vaping Coalition of America Strikes Back Against FDA – Stifling a Public-Health Victory – FENSA: The newest acronym from the World Health Organization – E-cigarette use can alter hundreds of genes involved in airway immune defense – State Government not Seeing the Light on Vaping – UKCTAS: New Research from ASH Wales Cymru
Evidence, Accountability and Transparency – Part 2 – Paul Barnes
Moving on from my previous post in this multi-part series of my coverage of the 3rd Global Forum on Nicotine, the conference proper started with the Michael Russell Oration, presented by Marewa Glover. Entitled "Pioneering with Compassion" (Marewa's slides are available from here) Marewa highlighted several key points, the biggest of which…
The 20mg/ml limit imposed by the TPD can only cost lives – ECITA
It has been suggested that the limit imposed by the TPD will not make any material negative difference, and may have positive outcomes. However there are number of reasons why this goes beyond being implausible, and into positively impossible.

This is a brief look at the costs, and benefits of mandated maximum nicotine levels….
Vice – Kaleigh Rogers
Unfortunately, overall there's a lack of scientific data on this topic and in that vacuum a single study—even a solid, peer-reviewed study like the Pediatrics one—can get overemphasized. There have been a handful of studies with similar findings, but it's still not clear if kids who vape would have smoked anyway, or if it was vaping that led them down the rabbit hole. And there's some conflicting data out there, too.
International Business Times – Ritwik Roy
McKeganey also pointed out in the study that majority of the participants interviewed, including those who were already vaping, looked at smoking in a very negative way and considered e-cigarettes as completely different from vaping. Moreover, a vast majority of the participants who collectively represented non-smokers, former smokers, and vapers, believed that e-cigarettes offer smokers an alternative to the "extremely harmful" habit of smoking tobacco.
---

---
Frederiksbug.com
Owners of companies that produce the liquid used in electronic cigarettes say they've been shut out of Indiana by a state law that has effectively made a Lafayette security company the only one qualified to certify producers.

The law requires any company that wants to sell the liquid in Indiana to be certified by a security company by June 30, the Indianapolis Star reported. The law was touted as a way to establish safety regulations for the e-cigarette industry.
Reason – Jacob Sullum
This month CDC released the latest results from its National Youth Risk Behavior Survey (NYRBS), which is conducted every two years. The 2015 numbers show that cigarette smoking continues to fall among teenagers even as more and more of them experiment with vaping. But as usual, the CDC chose to accentuate the negative.
E-Vaping Coalition
On behalf of the E-Vapor Industry, tonight we filed the attached Complaint in the U.S. District Court for the District of Columbia challenging portions of FDA's Deeming Regulation and the Tobacco Control Act on various constitutional and administrative grounds.

See also CASAA
ReviewJournal
First, Democrats are against unregulated vaping devices (to be honest, the Democrats are against unregulated anything). Then, Ms. Showalter notes, drug companies "have huge sums invested in prescription smoking-cessation drugs, covered in many cases under the Democrat-passed Affordable Care Act, which they helped shape," so they want government protectionism for their products. Meanwhile, tobacco companies, caught off guard by vaping's tremendous growth, want the heavy hand of government — via the FDA — to help them "shore up market positions in both tobacco and e-cigarettes."
---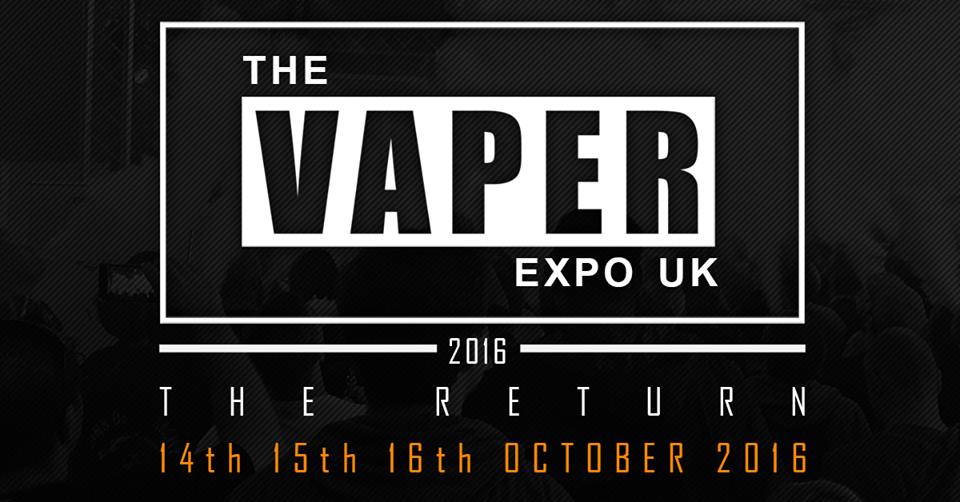 Derek Yach
FENSA comes after years of WHO balancing the advantages and disadvantages of private sector engagement. This has been in contrast to rapid progress by other United Nations bodies, led by the United Nations Global Compact (UNGC). Until now, WHO has been an outsider in supporting the private-public partnership provisions of the new Sustainable Development Goals (SDGs).
Science Daily
The finding, published in the American Journal of Physiology, suggests that inhaling the vaporized flavored liquids in e-cigarettes is not without consequences, at least on the level of epithelial cell gene expression – the critical process by which our genes give rise to proteins important for various functions in cells.

The discovery cannot yet be linked to long-term health effects of e-cigarette use or the risk of diseases usually associated with long-term cigarette smoking such as cancer, emphysema, or chronic obstructive pulmonary disease.
Guest Post: Velvet Glove, Iron Fist
While not on the scale of its high-handed treatment of CFA volunteers, the government is currently following that MO as a nanny state regulator by introducing new tobacco control legislation last month. As well as having a further go at smoking and smokers, however, this new legislation worryingly cracks down on what the government portrays as a new health danger: using electronic cigarettes (ECs) vaporising flavoured water-based solutions, or "vaping".
UKCTAS
It has been a concern among health professionals since the rapid emergence of e-cigarettes that they would 'renormalise' smoking and act as a 'gateway' towards tobacco for young people.

Of the young people who reported using both e-cigarettes and tobacco cigarettes at some point, 90% had used tobacco first, suggesting the absence of any 'gateway' theory. The report confirms e-cigarette use is confined to current smokers or ex-smokers and they are rarely used among 'never' smokers.