In the News July 5th

Tuesdays News at a glance:
A Gathering of Crows – 'ABSURD' EU rules on e-cigarettes will COST LIVES – A Billion Lives Premiere – Vaping 1970's Style – Ron Johnson pursues radio talker's vaping cause – Bans on Ecigs probably concern more than 100 million smokers in India – E-Cigarettes Are Better Than Cigarettes – Tobacco and Related Products Regulations 2016 – Electronic Cigarettes Enjoy 'Remarkable' Growth in June – Who Owns the Air? – Security firm might not meet e-liquid law's controversial requirements – Doctors Urge Smokers: Switch to E-Cigarettes – Tuesday, 5th July 2016
Robert Innes – Vaping Post
If you want people to believe what you are saying: if you want to avoid becoming an object of ridicule when you try to point out that you are the target of a plot of some kind, whatever you do, no matter how tempting, never, never, never say that you are the victim of a conspiracy….
via THRA.CA
Will COST LIVES, warns former Tory cabinet member – Daily Express
Lord Forsyth of Drumlean said the health benefits of vaping, rather than smoking tobacco, were being risked by nonsensical rules introduced by Brussels.

Lord Forsyth told peers regulations requiring warnings for e-cigarettes, limits on their nicotine levels and advertising restrictions was "North Korean stuff" and "utterly absurd".
It started in New Zealand, went to Europe, and now I'm headed to Australia next week. Along the way, we've collected various awards and made countless appearances in the press.
Ashtray Blog
Anyway, he had this idea, he was a smoker and he was addicted to smoking, and he wondered what would happen if you just inhaled nicotine. Well, first of all pure nicotine was hard to find, it's a clear odourless liquid in its natural state, so he had this dosage with filter paper and nicotine and he got the same buzz that he had from smoking.

See also: The True Origins of Vaping
---

---
Daniel Bice, Milwaukee Journal Sentinel
Over the past month, Johnson sent two letters to Food and Drug Administration Commissioner Robert M. Califf, asking him to justify the agency's plans to begin regulating the $3 billion vapor market beginning later this summer.

In an email, McKenna said: "I was happily surprised, and absolutely thrilled he sent the letter! It's an insane regulation that could have the effect of preventing millions of users from being able to stay OFF cigarettes."
Jérôme Harlay, Vaping Post
Bans on vaping and on marketing of vaping products are flourishing in India after an expert report committed by the federal government released negative comments on e-cigarette, based on scientific literature review. Five out of the 29 Indian states are concerned, which represent more than 432 million people and probably around 100 million smokers.
Vapor News
E-cigarette consumers also have a choice of whether or not they want to use nicotine at all. Nicotine serves as a nonoptional, active agent in cigarettes, while it can be excluded in vapor solutions.

Most people who have been around cigarette smokers can attest to the smell and disruption they cause. Vaping is a better option for those who just want their nicotine fix while being considerate to the public.
Hansard, Lords Chamber
That this House regrets that the Tobacco and Related Products Regulations 2016 place restrictions on product choice and advertising of vaping devices, were devised before evidence had accumulated that vaping was enabling many people to quit smoking, run counter to advice from the Royal College of Physicians to promote vaping and are so severe that they could force vapers back to smoking and create a black market with harmful products; and calls upon Her Majesty's Government to withdraw them
Here's a rough and ready run-down of the speakers tonight in the House of Lords and their position re: #TRPR2016 pic.twitter.com/86FhOXRWqg

— Vapers In Power (@vapers) July 4, 2016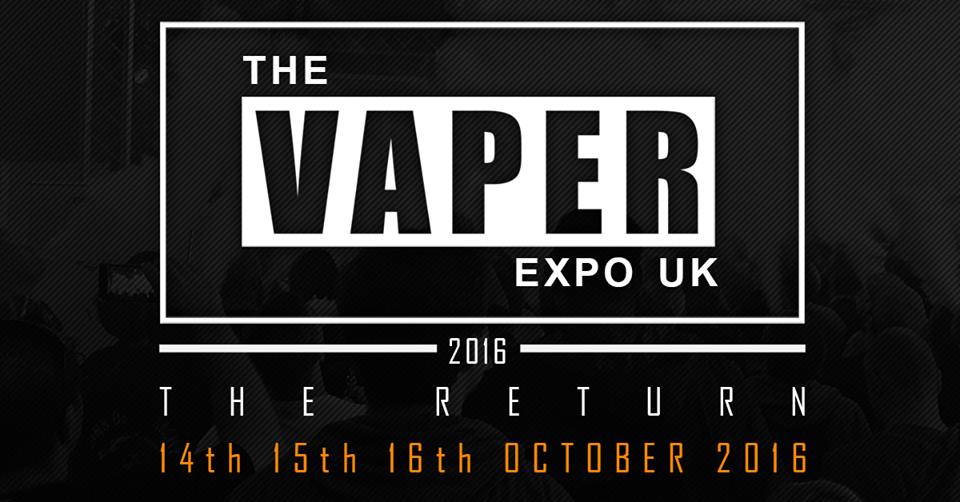 Melissa Vonder Haar, CSP
Through much of 2016, Nielsen has reported slumping electronic-cigarette and vapor sales. That trend seems to have turned around, with Nielsen reporting double-digit growth in both unit and dollar sales for the four weeks ending June 18. During that time, all channel e-cig dollar sales were up 12.9% and unit sales were up 20.4%, figures Wells Fargo analyst Bonnie Herzog described as "remarkable."
Headrambles
OK, I had the usual thoughts about Nannyism, petty rules and bigoted Puritans, but my thoughts went a little beyond that.

Basically, by banning vaping they are implicitly claiming ownership of the air. Thou shalt not pollute our air with your vapour. Now technically you can argue that the air within a building belongs to the building, as to all intents and purposes the air is contained within that building. But the same cannot be applied to stations, playgrounds or sports stadia, as the air is in constant motion, in and out of the area without giving anyone any time to lay claim to it. Or are all British railway stations now fully enclosed with big doors that open whenever a train arrives or departs?
Indianapolis Business Journal
The final e-liquid manufacturer approved under a new, controversial law that restricts the vaping industry is using a security firm that does not appear to meet stringent rules required by the state.

California-based e-liquid manufacturer Cali Co-Packing LLC—approved unanimously by the Indiana Alcohol and Tobacco Commission just one day before the law took effect—submitted along with its application to the state a document certifying that California-based Lock-Up Inc. held the three required credentials.
Missouri Smoke Free
The Doctor's group said tobacco smoking is both addictive and deadly, and concluded that vapor products are "much safer than smoking".

"None of these products has to date attracted significant use among adult never-smokers, or demonstrated evidence of significant gateway progression into smoking among young people," the report stated.