In the News July 26th

Tuesdays News at a glance:
THRA GFN Report Part 3 – Bill Godshall Update – The A-Z of Public Health – Is Snus Safer than Chew? – When will vaping have an impact on tobacco-related health statistics? – U.S. government agency suddenly requires child-proofing immediately – A touch of the vapours – Freedom to Vape – before the nanny state takes charge – Poland Will Shut Down Online Vaping Sales – Are Malaysian vapers facing the same fate as their Australian neighbours? – Postcard from Abroad – A Billion Lives
Robert Innes
Although the topic was, 'asking the right questions,' right at the start of the presentation an example was given of a perfectly correct question, but one which received very different responses on the two sides of the Atlantic, and it was pointed out that It is not just the questions themselves which can affect the way people think – what is happening in the background also plays an important part: It is those 'other' questions: the questions that went before: the questions that
inform policy which are so very, very important.
E-Cigarette Politics
THR Research, Surveillance and Education, FDA Vapor Deeming Ban, ObamaCare, CDC Tobacco Control Budget, US Presidential Election, Business, Vapor Prohibition, Litigation, Cigarette Economics, Taxation, Vaping Bans, Minimum Age Laws / Retail Regulations, State Tobacco Control Budgets, Junk Science – Propaganda – Lies.
Public Health England
Public health has gone digital. Digital public health is emerging as a blend of old public health wisdom combined with new digital concepts and tools – a joint venture.

Five years from now there will be no separate digital programmes, we will just have mainstreamed it into our ways of working.

Digital is not just about new technology and tools, above all it is about putting users and people in the middle of what we do; it is about using data properly; it is about a new open, faster culture.

Does that sound like public health? I think it does.
---

---
Brad Rodu
A persistent misconception is the belief that snus is safer than American moist snuff or chewing tobacco.  The belief is based on the fact that Swedish snus has lower levels of trace contaminants than do American products.  I confirmed this in a 2004 study, co-authored by a scientist at the Swedish National Food Administration, demonstrating that Swedish snus had lower levels of tobacco-specific nitrosamines than American moist snuff products ; other research has produced similar results.
Chris Price
A big subject, then; the sort of subject you could really get your teeth into as a discourse for a degree: it's new, it's complicated, it addresses global health in the immediate future, it all hinges on new technology in a health-related area, and it concerns the fight of the public against exploitation by giant industry and their partners in government. As I'm not punting for a masters in Social Justice at this time, forgive me if this answer is somewhat shorter than a thesis. I'll do my best to outline the issues, though.
ECigIntelligence
Countless bottles of e-liquid stocked by U.S. vape stores will unexpectedly become illegal tomorrow, following a U.S. federal agency's last-minute decision to reinterpret the rules on child-proofing.
The Consumer Product Safety Commission (CPSC) had previously said that only e-liquid products packaged after 26th July would require child-proofing under the Child Nicotine Poisoning Prevention Act (CNPPA), signed into law by president Obama this year.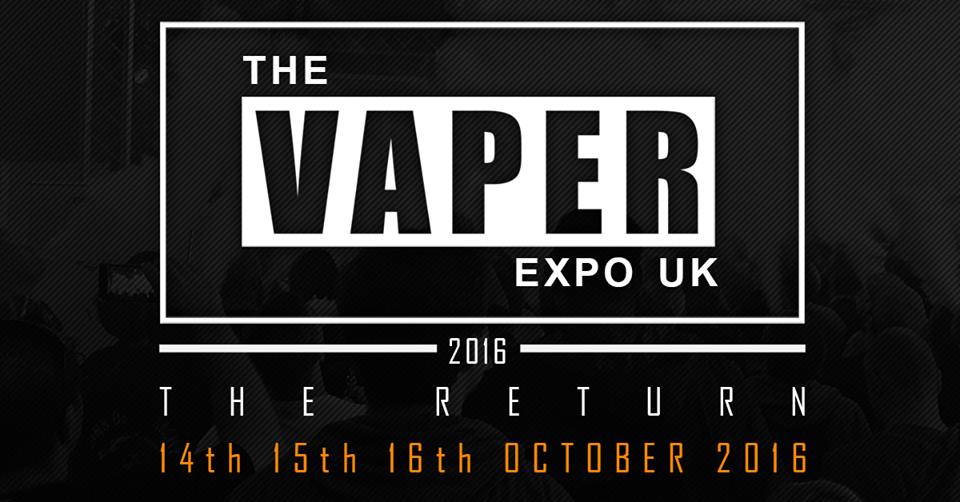 Headrambles
Now I have no way of knowing the veracity of this article. It could have been written up by a bored journalist who just likes a bit of shit stirring or it could be true. I have no way of knowing, but somehow it does reek of the kind of despicable depths to which the Anti-Smokers have sunk.

Assuming the story is true, let's just look at it in a little more detail.
The Freedom Association
Over two years ago I wrote about the possibility of a vaping ban in public places in Wales. I thought at the time that any such proposed ban would be a one-off, not to be seen elsewhere in the UK. After all, if Public Health England states that e-cigarettes are 95 per cent safer than smoking combustible tobacco, surely vaping will be encouraged? Of course, the European Union (EU) hasn't helped. When the EU saw a largely unregulated, thriving market, the bureaucrats couldn't wait to wrap it up tightly in red tape. Even though e-cigarettes are not cigarettes (the title doesn't help, I agree), the EU saw fit to regulate e-cigarettes as if they are, and Article 20 of the new Tobacco Products Directive (TPD) that came into force in May this year has to be described as one of the most ill-thought through, barmy pieces of regulation emanating from Brussels.
Jim McDonald, Vaping360
Poland plans to implement the Tobacco Products Directive (TPD) more harshly than required by the European Union. The government will ban online and cross-border sales, effectively eliminating availability of vapor products in many parts of the country. Poland has a population of almost 39 million, making it the the sixth biggest country in the EU.

The TPD must be implemented by all member countries of the EU. However, the rules allow each country the latitude to transpose (insert into their own national laws) the regulations more strictly than required. That is, the Polish government is free to add further restrictions — which is exactly what they have done. The practice is sometimes called "gold-plating."

VapingPost
If the Malaysian government had to regulate and classify vaping products as pharmaceutical products, would Malaysia end up facing the same challenges as Australia? This is the question that Malaysian news site, The Star Online is posing and attempting to answer.

In Australia regulations are complex as they vary from state to state, however use and possession of nicotine for recreational purposes is illegal, and use for therapeutic purposes such as smoking cessation requires a prescription.
Dave Dorn
Now, with that lot out of the way, let me tell you about Bob. Bob's a builder (not really – he's a joiner, but they build things, so the joke works). Can he get it? Yes, he can.

Last night as we staggered back from depleting the island's supplies of Gin (it's a filthy job etc etc) we bumped into Bob and his beloved, Donna. As happens, we got chatting – we'd met before about eight years ago, and we caught up.

Bob told me of his joinery business. How most of the lads that work for him Vape. Some used to smoke, some, in his opinion, would have done as most lads in his neck of woods do, and would have experimented with smoking.
Facts Do Matter
The film has garnered some well deserved accolades, a lot of attention, and has been reviewed by numerous critics and been called "A wake up call". I had the honour of meeting Aaron, albeit briefly, at the Poland premiere, and like many others who have seen the film have been mightily impressed with how Aaron has directed the film, and I truly wish I could get across to the US to see it again at the Pabst Theater in Milwaukee.

Now, there has been a lot of noise on social media recently about wanting the film to be on services like Netflix and so forth, so I asked Aaron a few questions and he has been kind enough to spare some of his time and give me a few answers.