In the News July 19th

Tuesdays News at a glance:
UPDATE: Pennsylvania Vapor Tax Is Worse Than We Thought – Bosses told to bring back office smoking rooms – for vaping – We Asked the Inventor of the E-Cigarette What He Thinks About Vape Regulations – Person Feature of the Month: David Dorn – Vaping..The New Cash Cow – Federal Judge Consolidates Historic Lawsuits – Concerns and Predictions About FDA's Landmark Regulations – Greece's Health Ministry Trying to Restrict E-cigarettes in Public Places – Coming in from the Cold – Physician Recommends Against Quitting Smoking for Smokers Who Do Not Want to Use NRT or Cessation Drugs; Hides Conflict of Interest – E-liquid taxing scheme proposal doing the rounds in Finland – AVCA Consumer Bill of Rights – Should Pa. balance its budget off smokers trying to quit? – Cool or fnool?
Jim McDonald, Vaping360
It sounds like a bad joke, but it's all too real. Pennsylvania vapers could go to prison for buying vapor products online and not paying a 40 percent tax on them. "The penalties for evading the tax include up to a $5,000 fine, or prison time not to exceed five years," Alex Clark of CASAA told me in an e-mail. You read that right: you could go to jail for buying e-liquid online and not sending a check to the state of Pennsylvania.
Bristol Post
Bosses have been told to set aside a room to allow staff to vape with e-cigarettes at work and give them extra break-times for their habit.

New official advice urges employers to make the vaping devices a "more convenient option" – to encourage workers to give up traditional cigarettes, which are far more harmful.

Workers should not be forced to vape outdoors – in places set aside for regular smokers – because this will "undermine their ability to quit smoking", the advice says.
See also Wakefield Express and The Mirror
Vice Motherboard
Regulations have finally rolled out in Europe and the US, threatening to turn the entire industry on its head. Meanwhile, research into the health and social impacts of vaping is starting to ramp up, raising more questions about whether vaping is a gateway to smoking for teens and how best to minimize risk for vapers using e-cigarettes to quit tobacco. Public health experts are divided, vapers are becoming political activists, and Big Tobacco continues to dip its fingers in the vaping honeypot, with questionable intentions.
Grey Haze
David Dorn is an experienced and influential vape fanatic who's been following the growing culture of fellow e-ciggers since May 2009. The former editor of a national computing magazine and online editor for AOL is recognised as an aficionado of RY4 and an advocator for 'if you don't try it, you can't say you don't like it'. With an arsenal of kit that he's accumulated over the years, the father of one is growing his vaping universe through his blogging, reviews and vlogs! Ladies and gents, David Dorn…
---

---
The Dude Vape
This week everyone is on the upswing touting the positives of vaping thanks to yet another study. This one was funded by the National Institute on Drug Abuse, the National Cancer Institute and the Cancer Intervention and Surveillance Modeling Network, and published in Nicotine & Tobacco Research. Now as far as clout is concerned, I think it goes without saying that this collection of authoritative sources that backed this study, has somewhat of an above average pedigree. That is of course until some new study comes out next week and claims just the opposite – but I digress.
Vapes.com
A Federal Judge from the District Court in Washington D.C. has finally set a date of October 19, 2016 for the landmark lawsuit filed by Nicopure Labs against the legality of the FDA e-cig regulations.  Judge Amy Berman Jackson also demanded that the legal action filed by the Tampa-based retailer be joined by another lawsuit filed just last month by eleven vaping advocacy groups, including the Consumer Advocates for Smoke-free Alternatives Association (CASAA), the Smoke-Free Alternatives Trade Association (SFATA),NOTBlowingSmoke.org, and The Shenzhen E-Vapor Industry Association USA (SEVIA-USA)
Melissa Vonder Haar, CSP Magazine
The FDA received more than 135,000 comments during the public comment period, and it considered all of them, according to Mitch Zeller, director of the FDA's Center for Tobacco Products (CTP).

"We believe our approach in this final rule is both reasonable and balanced," Zeller said during a media briefing. "This historic rule allows the FDA to use a variety of regulatory tools to improve public health and protect future generations from the dangers of tobacco use."
The bill was tabled in Parliament on Friday as the ministry has equated the electronic cigarettes as a potential gateway to nicotine addiction due to their chemical composition as well as the fact that their usage simulates smoking cigarettes.

Other stipulations that the bill covers is the packaging and warning labels on the cigarettes and is in adherence to the European Union directives concerning tobacco products sales, marketing and production.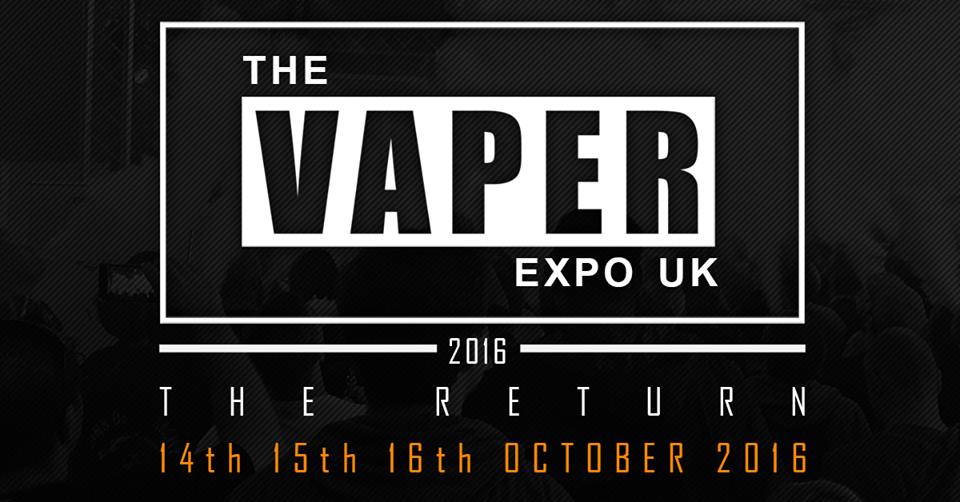 Knowledge-Action-Change
There is still a lot of debate between scientists and policy makers about the nature, use and safety of nicotine containing products. The media has produced a lot of stories about e-cigarettes, not all of them either accurate, or supported by scientific evidence. Nonetheless these stories have an impact and can influence peoples' thinking and reactions on issues. This dialogue is a place where everyone can bring their concerns, air them and hopefully become better informed about the products and their use.
Michael Siegel
An article in the Annals of Family Medicine argues that smokers who do not wish to use nicotine replacement therapy (NRT), varenicline, or other drugs should be counseled by their physicians not to quit smoking. Specifically, these patients should not be encouraged to try to quit using e-cigarettes. Moreover, the article scares physicians into thinking that if they do encourage smoking cessation via e-cigarettes, they are putting themselves into legal danger.
Juhani Orelma
There are a few common constants in the way the Finnish government treats vaping products.

The primary one is that they release a legislation draft, and all the communication around the details in public are made with certainty. This is what we'll do and this is what will happen. No ambiguity whatsoever. Then various organizations and special interest groups make their statements, including whatever arguments and (occasionally, but mostly no) data they deem relevant to the issue.
More often than not, these statements include several points where the law could be stricter.

The Aotearoa Vape Community Advocacy (AVCA) group has issued a "Bill of Consumer Rights in New Zealand" that they hope will highlight the issues surrounding the legality and availability of nicotine containing e liquid in the retail market as well as an outline on what the vaping consumers of Aotearoa want and expect from both Government and NZ vendors of electronic cigarettes and accessories.

See also AVCA Consumer Bill of Rights
Vape shops like the Blue Door became fixtures of strip plazas and shopping malls in recent years, situated at the leading edge of a new $3 billion industry.

Here, at one of Pennsylvania's roughly 300 shops, a mélange of sweet scents hang in the air as a customer in flip-flops inspects brightly-colored plastic e-cigarettes at the sales counter. In the corner, an aquarium of tropical fish glows neon blue.
Paul Barnes
"Teenagers smoke e-cigarettes because they deem them 'cool and fun', alarming report claims" – makes for an interesting, click bait type headline doesn't it? So what is all the fuss about? Well as you would expect a new "study" from Canada has been released – with an accompanying op-ed from none other than Matthew Stanbrook, by far the most ideological and idiotic anti-vaper "researcher" there is, who claims that "e-cigarettes are a gateway that must be shut".