In the News January 7th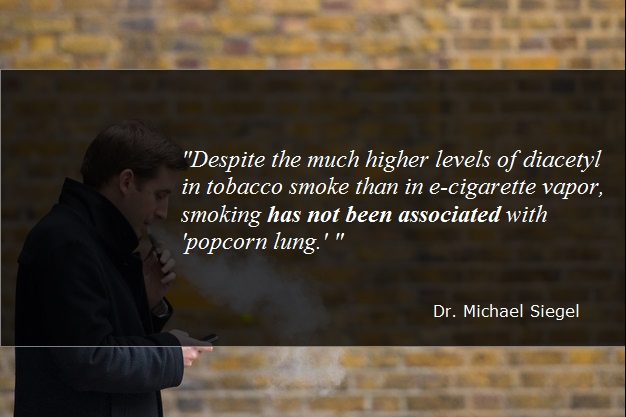 Thursdays News at a glance:
"Medical" Ecigs – good idea? – Vaping Past and Future – Electronic cigarette brand Approved as a licenced medicine in UK – Harm Reduction, Removing the Least Harmful Component – Vaping Past and Future – CASAA Podcast Update January 4, 2016 – Bill Godshall Update – FDA Could Trigger Massive E-Cig Black Market, Turn Vapers Back To Smoking – Small changes in DNA can affect nicotine consumption – Nicotine Science and Policy – Daily Digest
Dave Dorn – The Sun Also Rises
This has been bugging me since early December when it was announced that BAT's arm's length (uh-huh) subsidiary Nicovations was granted an MA (Marketing Authorisation for Medicines) for its e-Voke electronic cigarette. Under the Tobacco Products Directive (TPD) which passed into law over a year ago, and which has to be implemented by all member states by May 20 this year, there's a two-track approach. …
Approved as a licenced medicine in UK – Cancer Research UK
UK's medicines licensing agency has cleared the way for a brand of e-cigarette to be marketed as a quit-smoking aid.

British American Tobacco, the makers of the e-Voke, won approval from the Medicines and Healthcare Products Regulatory Agency (MHRA), meaning the device could eventually be prescribed on the NHS in the same way as other Nicotine Replacement Therapy…
Removing the Least Harmful Component – Facts Do Matter
You'll remember Shirley Cramer talking about "nicotine free" cigarettes at the E-Cigarette Summit and how, by some margin many of the general population (87% to be precise) think that nicotine is the harmful component of cigarettes. Well it turns out that there is a company out there trying to become the "world's first manufacturer of cigarettes with the distinction 'very low nicotine'".
---


---
Dave Cross – Stealth Vape
2015 was a year of 52 weeks and (despite the looming impact of the Tobacco Products Directive in May) 2016 is shaping up to be just the same. Except that it will have one more day, leading experts to predict that 2016 will be nothing like the preceding year for vapers.

The extra 24hours vaping is not going to be the only thing vapers will notice in what no one has yet calledThe Year of Change: Doctor Konstantinos Farsalinos became a well-known figure within the vaping community over the last twelve months….
[soundcloud url="https://api.soundcloud.com/tracks/240455403″ params="auto_play=false&hide_related=false&show_comments=true&show_user=true&show_reposts=false&visual=true" width="100%" height="450″ iframe="true" /]
CDC Keeps Lying About Vaping, THR Surveillance, THR Research, FDA Deeming Ban For Vapor Products, VA Lies About Ecigs To Lobby For FDA Deeming Ban, NIDA Keeps Lying About e-cigs To Lobby For FDA Ban, Other FDA, FTC Proposal To Collect Vapor Product Data, Drug Policy, FDA Approved Smoking Cessation Drugs, Iowa AG's U-Turn On Vaping, Chicago Lies About Vaping, Indiana E-liquid Reg / Ban, Taxation, Vaping Bans, THR Business, Canada, UK Medicine, EU TPD, Australia's Plain Packaging Law, Prohibition, More Junk Science, Propaganda and Lies.
Turn Vapers Back To Smoking – Guy Bentley
The Food and Drug Administration (FDA) could start a massive black market and turn millions of vapers back to cigarettes if it pushes ahead with stricter regulations on e-cigarettes.

One of the largest surveys of vapers ever conducted shows vast numbers of former smokers and those who have substantially cut the amount they smoke would try and get their favorite e-liquids from abroad or on the black market if the products are banned by the FDA….
"Unlike other nicotine replacement therapies, the vaping product we studied may offer a viable alternative to cigarettes for those finding it difficult to quit the behavioural and sensorial aspects of smoking,"
Nicotine is an addictive substance and genetic factors are known to play a role in smoking behaviors. Recently, a team of researchers at Penn State and the University of Colorado determined how small differences in a particular region of the mouse genome can alter nicotine consumption.

Nicotine binds to and activates specific receptors on nerve cells in the brain that can also bind the neurotransmitter acetylcholine…

---

---