In the News February 11th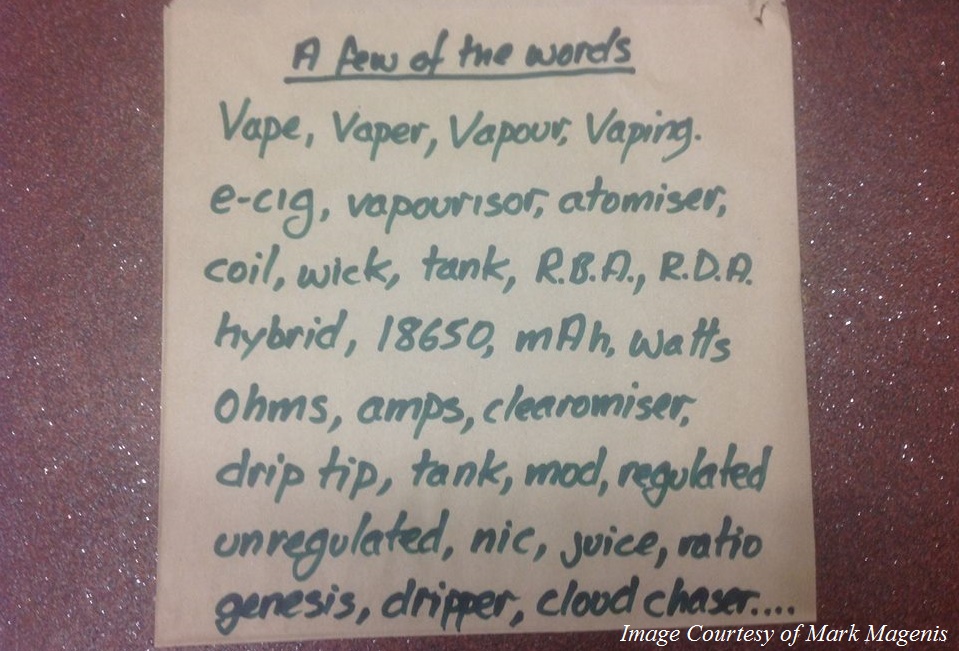 Thursdays News at a glance:
Researchers – qualified or, basically, fuckwits? – Internet searches reflect vaping's surge – New FDA-funded @SDSU research establishes that public health researchers are remarkably dim – Why people shouldn't be searching for what they are searching for – The Curious Incident Of The Wonk In The Night-time – Latest Data from England – Before the e-cigarette, tobacco companies had no competitor – Dems Try Banning E-Cigs On Planes – Nicotine Science and Policy Daily Digest – Thursday, 11 February 2016
Or, basically, fuckwits? – Dave Dorn – The Sun Also Rises
I am somewhat beguiled by today's installment of anti-ecig fuckwittery. I'm not going to link to the idiotic non-story, as, if you're reading this, you're likely following me on Twitter (and if you're not, why not?), so you'll have the link already.

But, the gist of it is, some useful idiots decided to map the search frequencies of "stuff to do with Ecigs", which, in their dystopian world, are ONLY ever for formal smoking cessation…
And money was paid to discover this – Clive Bates – The Counterfactual
Good grief. Researchers at the San Diego State University and the University of North Carolina studying internet searches on vaping. I would actually find this interesting if they had attempted to learn something from the trends and find new insights, but they have just fabricated a cheap and deeply unconvincing scare, based on wholesale misunderstanding of the subject of the study.

Here is the press notice annotated with my comments in red….
Establishes that public health researchers are remarkably dim – Carl V. Phillips
I was not going to post today, but there is so much hilarious chatter about this new press release from San Diego State University, and their FDA-funded "research" on e-cigarettes that I could not resist. This simplistic research about web searches related to e-cigarettes deserves a paragraph-by-paragraph dissection.
Head Rambles
Since the invention of the electronic cigarette, people have started to use the words "vape", "vaper" and "vaping" and they are now recognised as legitimate words [much as I personally dislike them]. And researchers have discovered the audacity of some people to use those words in search engines…
---

---
Dick Puddlecote
At the weekend, the boy P and I went along to an Aviva Premiership rugby match at The Stoop to see Harlequins v Northampton Saints.

Sadly they have a pretty pathetic policy on smoking and vaping outdoors. This means you can't smoke or vape in the huge area behind the south stand specifically created for pre-match relaxation and enjoyment. So therefore both are forbidden here …
Refute Argument that E-Cigarettes Do Not Help Smokers Quit – The Rest of the Story
The most recent data from the Smoking Toolkit Study, a periodic study of smoking cessation trends in England, reveal a striking finding. The success rate for smokers who tried to quit in the past year has increased dramatically from 14% in 2011 to 23% in 2016. The quit rate remained steady from 2007 to 2011 before rising steadily from 2011 to 2015 and then increasing dramatically over the past year.
---
---
Nathalie Dunand – PGVG
A site of market and economic information got interested in the electronic cigarettes market of in the UK. User's behavior and decryption of tobacco companies' strategy in a new competitive context.

Trefis is a site of economic and market information that focuses on the company's activities. Its analysts got interested in the growing market of the electronic cigarette in the UK, in a document in two parts.
GOP Congressman Starts Vaping During Committee Meeting – Guy Bentley
GOP Rep. Duncan Hunter pulled no punches at the Transportation and Infrastructure Committee Thursday when he slammed a proposal to ban vaping on planes.

"First, I'd like to say this," Hunter said before taking a deep puff of his vaporizer. "This is a vaporizer. There's no combustion, no carcinogens."