In the News August 18th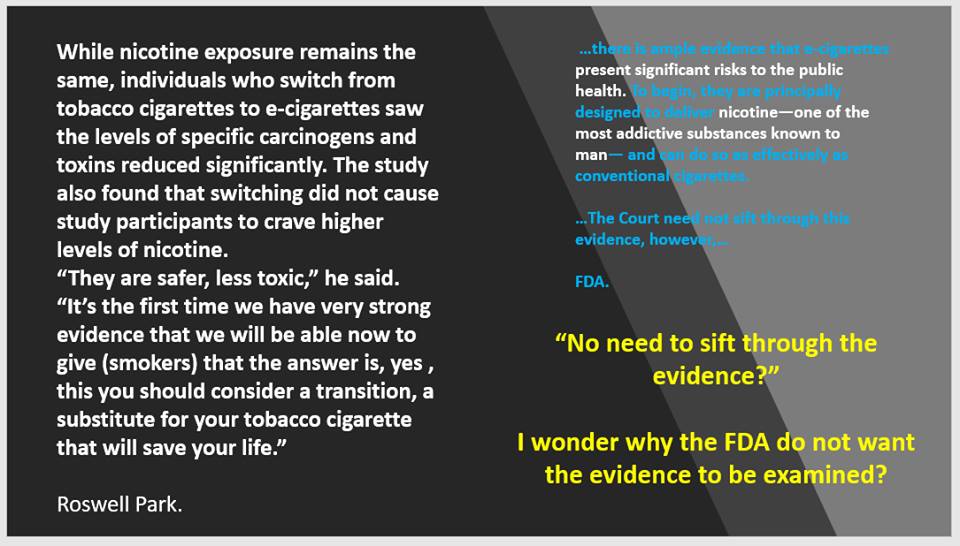 Thursdays News at a glance:
FDA's response to the Court in consolidated lawsuit with vaping industry – Johns Hopkins Physician and Vaping Opponent Urges Parents to Lie to their Kids – The Last Thing Anti-E-Cig Crusaders Want To See – Roswell Park study finds e-cigarettes 'safer, less toxic' – Study: Smokers Who Switch to E-Cigarettes – Banning E-Cigarettes Will Be A Drag On Public Health – Gateway effect: Still no conclusion – Bill Godshall Update – Nicotine Science and Policy Daily Digest – Thursday, 18 August 2016
Jérôme Harlay – Vaping Post
A thick document has been returned by the FDA to Judge Amy B. Jackson on August 16 with the arguments the Agency considers relevant in this case: A memorandum in opposition to plaintiff's motion. The file is a 102 page document describing the position of the FDA with regard to its deeming rules to counteract those of Nicopure Labs and The Right to be Smoke-Free Coalition.
To their Kids About the Hazards of Smoking – The Rest of the Story
A physician with the Johns Hopkins All Children's Hospital, who is apparently a strong opponent of vaping, has advised parents to lie to their children about the hazards of smoking in order to dissuade them from using electronic cigarettes. Specifically, she urges parents to downplay the hazards of smoking so that kids will think that vaping is just as dangerous as smoking and will therefore avoid it at all cost.
Craig Boudreau – Daily Caller
"To our knowledge, this is the first study with smokers to demonstrate that substituting tobacco cigarettes with electronic cigarettes may reduce exposure to numerous toxicants and carcinogens present in tobacco cigarettes," Maciej Goniewicz, PhD and lead author, told Roswell Park.
---

---
Inhaling vapor from electronic cigarettes is safer than smoking traditional tobacco cigarettes, according to a new research study out of Roswell Park Cancer Institute.

It's one of the first studies to confirm that switching to e-cigarettes can reduce the risk of cancer for smokers, and researchers say it will bolster efforts at the local and national level to help smokers quit the habit.
Exposed to Same Levels of Nicotine, Lower Carcinogen Levels – 
Roswell Park Cancer Institute (RPCI)
A study led by researchers at Roswell Park Cancer Institute (RPCI) reports that nicotine exposure remains the same, while exposure to specific carcinogens and toxicants is reduced, among smokers who switch from tobacco cigarettes to electronic cigarettes. The new research has been published online ahead of print in the journal Nicotine Tobacco Research.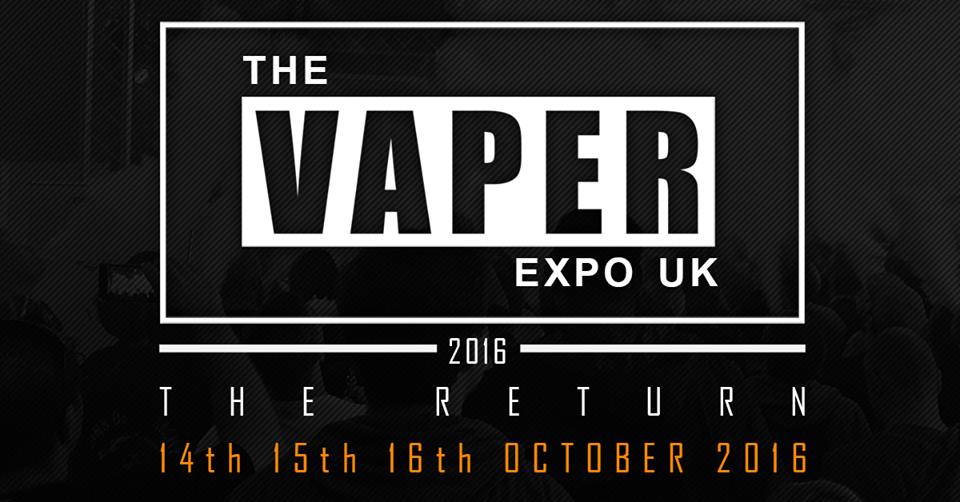 Will Be A Drag On Public Health –  Colin Mendelsohn
This week, the Victorian Legislative Council debates the draconian legislation to have electronic cigarettes regulated as tobacco products, under the Tobacco Amendment Bill 2016. Although well meaning, this legislation is misguided. It will help perpetuate smoking and have an overall negative effect on public health.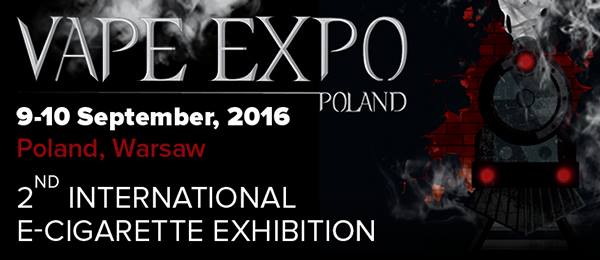 Jérôme Harlay – Vaping Post
A new publication propagates the flaws of longitudinal studies and feeds a useless debate on gateway without answering the question it addresses. Is vaping a gateway to smoking? The answer is that it still remains to be demonstrated…
Tobacco Harm Reduction Update – August 16th, 2016
Vaping Research, THR Advocacy and Education, THR Business, FDA's Cigarette Protecting Vapor Deeming Ban, FDA's Cigarette Protecting Vapor Deeming Ban, Other FDA, US DOT, Cannabis Harm Reduction (and lack thereof), ObamaCare, Chantix, Litigation, Taxation, Vaping Bans, Minimum Age, Local Laws, Legalizing Nicotine Vapor Products, Vapor Prohibition, WHO FCTC.
---
Vist Nicotine Science & Policy for more News from around the World

---