In the News 9th March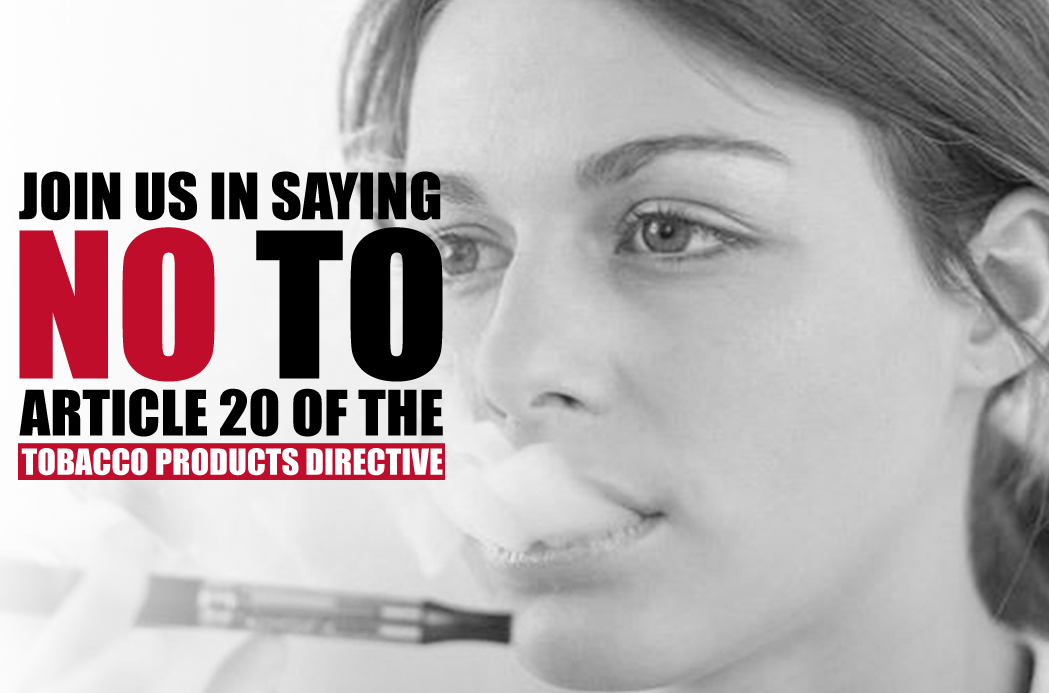 Mondays News at a glance:
Have you said NO to Article 20? … The Search Continues For Dame Sally's 'People' … A Rough Guide to Spotting Bad E-Cigarette Studies … New Madness in Electronic Cigarette Policy: … Number of smokers getting NHS help to quit has halved … T.S.F.A Announces Research Project … Nicotine and Flavor Preferences Survey … FEMA Flexes Its Muscles at the E-Cig Industry … VTTV – Dave's Tacklebox 08-03-15 … Nicotine Science and Policy – Daily Digest – Mon, 9 March 2015
Back in February, Chief Medical Officer Sally "Backbone" Davies made an astonishing claim on the BBC.

"We don't yet know about vaping. I mean clearly they put in flavourings, we don't know the impact of those. Butterscotch has had to be withdrawn because people got chronic lung disease."

I've been extremely busy of late so must admit to having missed the extensive media coverage of this health threat. However, it seems Mark Pawsey MP did too, so on Friday he asked for more details from the Secretary of State for Health.
After the study that incited formaldegeddon, one suggesting a reduction in immune response for vapers and another confirming that the public is horribly misinformed about e-cigs, the issue of reliability in e-cigarette research is being brought into the limelight. So, in the manner of "A Rough Guide to Spotting Bad Science," is there anything we should be on the lookout for when considering the findings of e-cigarette studies?
Dr. Martina Pötschke-Langer (German Cancer Research Center, DKFZ) promotes the interests of the WHO Tobacco Control in Europe. In support of WHO policy, she has pulled out all the stops in the past to get electronic cigarettes under the medicines licensing regime but, fortunately, lost the battle. The EU parliament, as well as several courts in Europe, have unequivocally decided that electronic cigarettes and nicotine containing liquids are not medicines in the absence of health claims made by retailers….
The number of people given help to give up smoking from the NHS is set to halve by next year, a report has warned.

Experts from University College London say current trends mean the number of those using the services is likely to fall from around 800,000 in 2011/12 to just 400,000 in the current financial year.

Researchers said the patterns may reflect growing numbers of people turning to e-cigarettes to help them give up, as well as a lack of investment in NHS services….
The Tennessee Smoke Free Association is happy to announce the first effort to support an independent research project on tobacco harm reduction. Confirming our dedication as a non-profit association to present the facts and truth about tobacco harm reduction and electronic cigarettes, we have decided to fund a research project proposed by Dr Konstantinos Farsalinos and his team….
Final Results:The results are comprised of four documents. The free-text responses to questions 13 and 14 have been placed in to separate PDF files due to document length. The raw data from the survey which includes individual answers to all questions is made available through a public Google Sheets document linked below.
FEMA (Flavor and Extract Manufacturers Association), not to be confused with the federal disaster response agency, has released a "safety assessment and regulatory authority" statement to its membership body advising them not to sell flavorings to the e-cig industry.
FEMA is comprised of flavor manufacturers, flavor users, flavor ingredient suppliers, and others with an interest in the U.S. flavor industry.
DaveK reflects on some of the week's vaping stories, whilst Dave D chats to UKIP MEP Jonathan Arnott.