In the News 9th June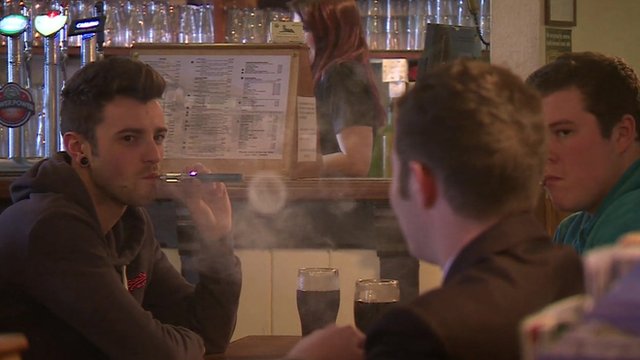 Tuesdays News at a glance:
Wales vaping ban: silver lining may be larger than cloud – Warsaw Days And Nights -Fraser Cropper (TW) on the Welsh vaping ban –  Wales to introduce e-cigarette ban – Is smoking finally on its way to being stubbed out? – What Makes a Real Vaper? – The Hammer Falls on Trademark Infringement – Smoking and the Forbidden Garden – a Dereliction of Sanity? – Nicotine Science and Policy – Daily Digest – Tue, 9 June 2015
Silver lining may be larger than cloud – Clive Bates
There's an interesting development in the UK today: the Welsh Government has announced that it will ban vaping in public places and work places where smoking is banned (for reference population of Wales is 3m, UK is 64m).  But that's not the interesting development…..
BBC Radio Lancashire 09/06/15 – (Not the BMAs finest moment!)
Steven Morris – The Guardian
Electronic cigarettes are to be banned in enclosed public spaces and workplaces as part of a raft of radical health plans announced by the Welsh government.

The law would be the first such restriction in the UK and would be hugely controversial among thousands of users, producers and campaigners who believe the use of e-cigarettes can help smokers of conventional cigarettes quit….
We are working on a collection of everything newsworthy related to the Welsh Vaping Ban… Watch this space!
From Puddlcote Inc:
If you follow me on Twitter, you will have an idea of what was happening in Warsaw this past weekend. I'd planned to blog a few short articles as a vehicle for posting pictures but, unfortunately, the app I was using (to save lugging a laptop around like last time) didn't do the job as I'd hoped…..
Ben Martin – The Telegraph
When Cecilia Letourneau and Jean-Yves Blais picked a fight with the tobacco industry 17 years ago, they began a legal battle that would make history in Canada. Letourneau, a smoker who could not quit, brought her class action lawsuit on behalf of 918,000 nicotine addicts in Quebec. A separate suit filed by Blais, who died of lung cancer in 2012, sought damages for 90,000 people with smoking-related diseases….
One Vaper's Path
There is debate in the community about what group of vapers are real vapers. Some will tell you if you are not running some dual or triple cell mod with a super sub-ohm 0.09 coil you are not really vaping. Others stance is those who do are not real vapers, that real vapers don't use sub-ohm set ups and chase clouds….
Sham Shivaie – Vape About It
As many have heard by now, General Mills sent a shock wave through the vape industry by taking legal action against e-liquid companies who have infringed on their trademarked products. Sending cease and desist letters to companies who have been marketing flavors labled as "cinnamon toast crunch" a cereal brand owned by General Mills which has been a long time favorite for generations.
Bella Caledonia – @jonathan_rowson
I am responding to the situation in a particular ward in a hospital in NHS Grampian region. At the time of writing my forty year old brother Mark is there, as he has been before. He is surrounded by other adult patients, many of whom are thought disordered, dysfunctional, and up to their eye balls in medication. Mark has given me permission to write publicly about his situation, but he is not well enough to grasp the full context. I am taking the liberty of making the following case on his behalf.