In the News 30th November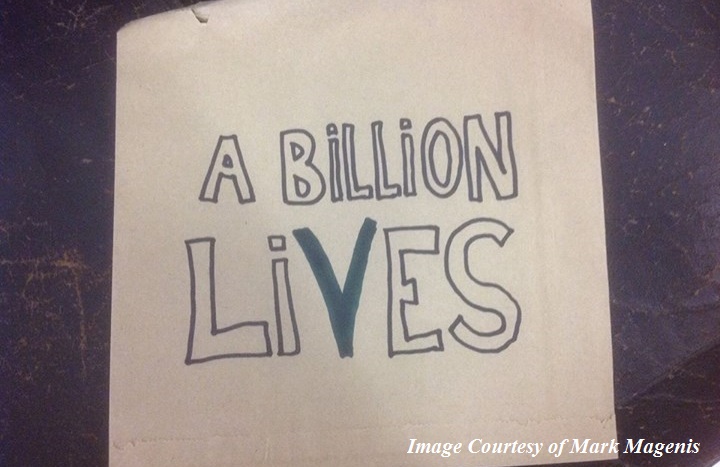 Mondays News at a glance:
A billion lives? – More EU E-Cig Idiocy: Thou Shalt Not See Adverts – AMs welcome role played by e-cigarettes – An apology to ASH – Where are the drunk vapers? – Don't share lies – A proper pub landlord – How Europe's regulators missed the point on e-cigarettes – New research into nicotine absorption – New Study Suggests Very Little Risk Associated with Passive Vaping – E-Cig Advocates Respond to Misleading Stanford Research – E-Cigarette Industry Urges Senators To Save Vaping Businesses From FDA Prohibition – Johor sultan orders vape shops to close by January 1 – Nicotine Science and Policy – Daily Digest – Mon, 30 November 2015
Clive Bates – The Counterfactual
A promising new documentary film is on the way to our screens: A billion lives –"a true story of government failure, big business and the vaping revolution". See trailer above.

It gets its name from the often-quoted figure that one billion lives may be lost to diseases caused by smoking in the 21st Century.  The eminent epidemiologist Sir Richard Peto summarised the outlook in a comment to the Independent newspaper: Smoking will 'kill up to a billion people worldwide this century' (8 Nov 2012)
Thou Shalt Not See Adverts – Dick Puddlecote
On Friday, I highlighted the stupidity of the e-liquid labelling requirements laid out under the EU's Tobacco Products Directive (TPD), effective in May 2016.

Well now, via Planet of the Vapes, we can see the equally idiotic legislation surrounding advertising which is being implemented by our elected government who are bound by EU law to do so at the behest of the unelected EU Commission….
Welsh Conservatives
The Health and Social Care Committee has today published its report into the general principles of the Public Health (Wales) Bill. Assembly members have been considering the Welsh Government's controversial proposals to restrict the use of e-cigarettes in Wales.

The report highlights the strong objections of many AMs to the proposals, and finds the committee split on many aspects related to e-cigarettes….
And in stark contrast to Wales:
Grandad – Head Rambles
I quite enjoy messing around with numbers. In particular I quite enjoy messing around with graphs.

The other day I came across some figures. ASH in their inimitable fashion were hopping up and down in a somewhat frenzied way because they had found the World's Worst Smokers. Or to put it in layman's terms, those OECD countries which still had "high" smoking rates…
Fergus Mason – ECig Plaza
Anti-vapers seem to get more desperate by the week. I expect that pretty soon they'll be trying to link e-cigarettes to climate change, antibiotic resistance and the rise of Islamic State, but for now they're just claiming we're all going to get really, really drunk.

Sit down and relax. Make sure your battery's charged and your tank's full. Pour yourself a pint of Buckfast and get a couple of six-packs out the fridge. Now, read on….
Vaped Crusader
So, assuming we've all been on the internet a while, I'm sure you've all come across those shitty chain letter type social media posts.

"Forward this to 10 friends and something amazing will happen to you in the next 7 days and, if you don't your feet will turn into parsnips"

Or something along those lines….
Dave Dorn – The Sun Also Rises
So here's the thing. Tonight, we repaired to a pub near King's Cross – The Skinners Arms – for a refreshing pint or seven. It is, in the parlance, vape friendly. So there we were… Gerry Stimson, Andy Morrison, Kevin Molloy, Sarah Jakes, Lorien Jollye, Paddy Costall, Simon Thurlow and me, all enjoying the wind down from a long day's NNA business, and sharing a few stories….
Tom Pruen – ECITA
New research published in the journal Regulatory Toxicology and Pharmacology looked at the absorption through skin of nicotine, contained within e-liquid.

This is good news, in that this is the first study using actual e-liquid, with previous studies using different solvents. There has always been good reason to think this would matter, and this research confirms that…
Sometimes, I must admit, I'm a little like a five year old. I will sit and marvel with child-like wonder at technology and machinery until my brain explodes. Figuratively speaking. So far, at least, there have been no incidents of anybody's brain exploding here.

Given that we are no longer allowed to buy vacuum cleaners rated over 1600 watts, that surely has to be a plus. When you think about that last sentence, it throws into sharp focus the extent to which our everyday lives are meddled with by distant bureaucrats who, seemingly, have little better to do with their time than to arbitrarily regulate the living daylights out of anything and everything they can possibly think of…
At Least with MarkTen E-Cigarettes – The Rest of the Story
A new study published online last week in the Journal of Occupational and Environmental Hygiene provides strong new evidence that passive vaping poses very little health risk, at least for MarkTen e-cigarettes, the brand used in the study…
A new research paper from Stanford Research Into the Impact of Tobacco Advertising, published in the British Medical Journal, raises serious questions about the university's use of research funds. The paper, authored by Stanford professor Dr. Robert Jackler, makes accusations of "brandalism" – manipulating an existing work to convey a different message, a tactic often used in anti-tobacco advertisements over the past two decades…
To Save Vaping Businesses From FDA Prohibition – Guy Bentley
The country's largest e-cigarette trade group is calling on the Senate Committee on Appropriations to amend an upcoming spending bill with language to save the industry from regulations that could destroy 99 percent of vaping businesses…
The Malaysian Insider
The sultan of Johor has banned vaping in the state and ordered that it to be enforced in a month, The Sunday Star reported today. In an interview with the daily, Sultan Ibrahim Sultan Iskandar said he wanted vaping outlets to close down by January 1.

"I do not want to hear any excuses. "This is a question of health and its effects on young people. It has nothing to do with businesses and for sure, it has nothing to do with race."