In the News 2nd April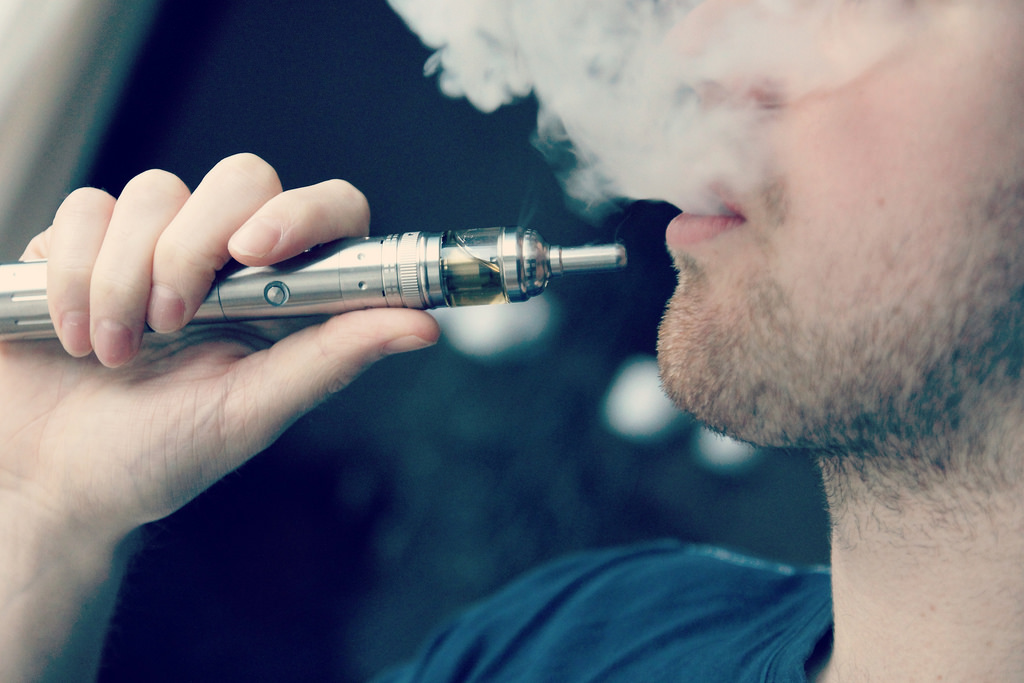 Thursdays News at a glance:
AFNOR publishes first world standards for electronic cigarettes and e-liquids – Don't Do Ron Ron – Australian Medical Groups Want to Give Cigarettes a Monopoly by Keeping the Real Ones and Banning the Fake Ones – Blithering stupidity about electronic cigarettes – Not Blowing Smoke – Distorted Messages Undermine Tobacco Control – 1942 Study Uncovers Incredible Health Benefits of Inhaled Propylene Glycol – Nicotine Science and Policy – Daily Digest – Thu, 2 April 2015
Two volontary standards are now available to all manufacturers, suppliers, testing laboratories and distributors who will take the responsibility to comply. They are designed to reassure users, encourage good products and support the development of this market worth 400 million euros in France….
If Californian vapers were wondering where the bile and mud being slung in the direction of electronic cigarettes originates from then they need look no further than Ron Chapman. He is responsible for issuing a Health Advisory and the "State Health Officer's Report on E-Cigarettes: A Community Health Threat," warning of the toxicity of e-cigarettes….
By Keeping the Real Ones and Banning the Fake Ones
"Bans on e-cigarettes should be widened to outlaw non-nicotine vaping and close a loophole that allows the importation of prohibited devices with a prescription, doctors groups have demanded. Warning that the long-term health impacts of electronic cigarettes are not known, the Royal Australasian College of Physicians has rejected tobacco company claims the devices are able help people quit. The Australian Medical Association and Quit Victoria are also calling for tougher regulations on e-cigarettes as they become increasingly popular in Melbourne's bars and clubs. The sale, use and importation of e-cigarettes containing nicotine is prohibited in Victoria and all other states. However, the sale of almost identical non-nicotine electronic cigarettes is allowed at stores across the state, with many sold in flavours that appeal to children."
E-cigarettes need to be more strictly controlled to stop teenagers using them, health professionals have argued.

The call was prompted by new research showing that 19% of 14-17 year olds have tried the products despite them only becoming available in recent years.

An analysis by researchers at Liverpool John Moores University found that the e-cigarettes were used by 5% of teenagers who had never smoked, 50% of former smokers and 67% of light smokers….
A remade version on the propaganda against vaping! If you are a vapor please repost this and and spread the word of a bang and how it's changed your life from smoking. It is important that us as a community band together and support the community and defend them against these attacks from big tobacco and Pharma. Tell your friends family to share on Facebook Twitter everything we need the world to know that vaping is not harmful…
Myths surrounding e-cigarettes have resulted in the mischaracterization of the products as dangerous. These messages are amplified by the media, misinforming the public. While research is needed to confirm the long term safety of e-cigarettes and to tighten up on access to kids, we can be sure that they are substantially safer than continuing to use tobacco, a product that kills up to half of its users and gives off smoke that contains over 250 harmful chemicals….
As the world argues about the safety of electronic cigarettes, it's clear that we need to place a greater emphasis on scientific research. Interestingly, there have been studies done prior to the birth of ecigs that give us a clue as to how vaping impacts the human body. A perfect example of this is a study conducted by Dr. Oswald Hope Robertson of the University of Chicago's Billings Hospital in 1942. Dr. Robertson studied how the inhalation of propylene glycol impacted laboratory mice….