In the News 23rd June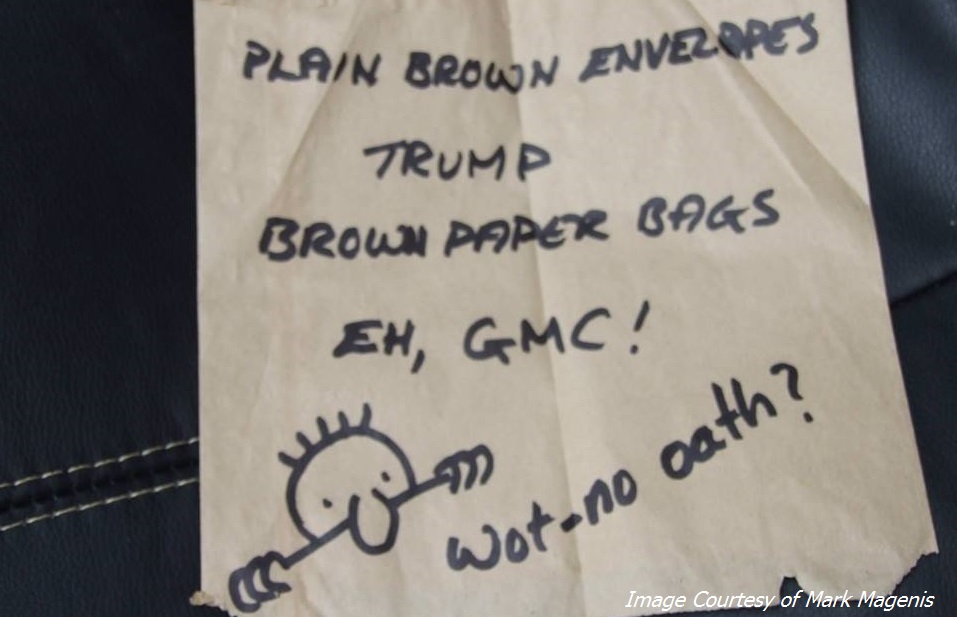 Tuesdays News at a glance:
The counterfactual: Regulator gives irresponsible doctors green light to say false and harmful things to the public – How Dare You Challenge A Doctor! – E-Cigs, ASH And London Hospital Bans – Listen tobacco, it just isn't working so I'm leaving you… – Dealing with vaping opponents – Time for some patience? – Promoting Evidence Based Practice at UKNSCC 2015 – CDC Hiding from the Public the Fact that E-Cigarettes Do Not Contain Tobacco – Vaping takes off as e-cigarette sales break through $6bn – Clearing The Air – Nicotine Science and Policy – Daily Digest
Regulator gives irresponsible doctors green light to say false and harmful things to the public – Clive Bates
What stops a doctor going on to the radio, appearing as a trusted voice of the medical profession and representative of the BMA, but making false and misleading statements about an important public health issue? What if the factual errors and misleading advice cause people to smoke who would otherwise have quit….?
A double bill from Puddlecote Inc:
Some readers may remember Dr George Rae, a spokesman for the BMA who told the BBC that – in his 'expert' opinion – e-cigs are more dangerous than smoking. You can hear a recording of his truth-free nonsense in this post, or read the transcript here…..
Last week some brain donors at Guy's and St Thomas' hospitals in London were enthusiastically tweeting their shiny new piece of totalitarian scumbaggery.

Those welfare-scrounging shitgoblins at ASH were very pleased to publicise this, of course…..
Facts Do Matter:
First off, a tiny bit of background to my thinking here. We should all be aware of the complete insanity portrayed by the BMA in the media recently, where the enlightened representatives spoke with calm authority on e-cigarettes and how harmful they were. Now of course, I'm pretty clued up on the topic as well I should be, but what about those that are considering the switch to vaping…?
Fergus Mason for ECigs Plaza:
It's very tempting to explode every time some idiot repeats the same old lies about vaping. Hang on a moment though – they might not be an idiot. It's possible that they just don't have all the information they need. Don't pull the pin just yet; try talking to them first. You might be surprised….
At UKNSCC 2015 by Nicola Lindson-Hawley:
Earlier this month (11th – 12th June) I attended the UK Nicotine and Smoking Cessation Conference (UKNSCC) 2015 in Manchester to promote the Cochrane Tobacco Addiction Review Group (TAG)….
The Rest of The Story – Michael Siegel:
Yesterday, I explained how the CDC is lying to the public by classifying e-cigarettes as "tobacco products," thus insinuating that e-cigarettes contain tobacco, which is not true. Today, I reveal that this lie is part of a larger campaign, in which the CDC is actively hiding from the public the fact that e-cigarettes do not contain tobacco….
The Telegraph:
In a sign that British consumers are increasingly using e-cigarettes as a crutch to quit smoking, domestic vaping sales increased by 75pc to £459m while spending on nicotine replacement therapies such as patches and gum fell by 3pc to £137m, its first decline since 2008, ending four years of annual growth of between 5pc and 6pc…..
What you need to know about the Vaping industry:
We would like to bring the following custom publication, that has just come hot off the presses, to your attention. I'm very pleased to see the results of what once started out as a plan to combat the San Francisco #CURBIT propaganda and can't begin to express my thanks to all the businesses and organizations involved in making this publication a reality….