In the News 23rd Feb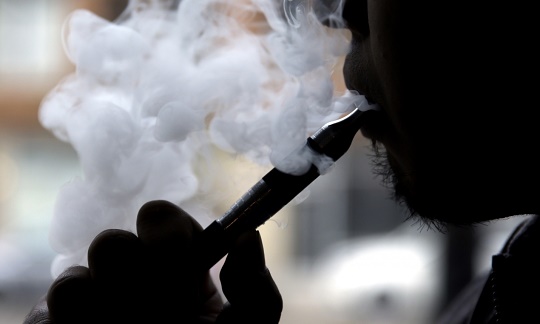 Mondays News at a glance-
Vapers Independent Retailers Initiative … VTTV Drips and Tips 23-2-15 … There's no evidence e-cigarettes are as harmful as smoking … James Reilly: liar or simpleton? … Demonization of Electronic Cigarettes is Leading to Devastating Consequences … Updated Recommendation from BAAF regarding E-Cigarettes … North Dakota Passes Bill Classifying E-Cigarettes as Non-Tobacco Products … Euan McColm: Nonsense NHS ban of E-cigarettes … Nicotine Science and Policy – Daily Digest – Mon, 23 February 2015
As vendors, we must think about how we can work together in keeping our industry alive, how we can protect each other from the interference of the EU and other organisations that would see vaping banned, or strictly regulated to the point that many of us would just not be able to do business any longer. This is the purpose of VIRI, to enable you, the vendors, to have a say in the way things progress, but in a mutually beneficial way, a way that promotes good business practices and that shows the public at large that we take things like safety and quality very seriously….
More on VIRI and Richard Pruen reaches his funding target thanks to everyone in chat:
Linda Baulds superb piece in the Guardian
In his recent 'Comment is free' piece Nash Riggins claims that vaping is just as dangerous as smoking, and expresses robust support for NHS Boards in Scotland who intend to ban the use of electronic cigarettes when their grounds go tobacco free in April.

The reader might be left with impression that the use of nicotine is simply not compatible with public health aims, and that e-cigarettes should be subject to the same restrictions as tobacco products. However, to reach such a conclusion Riggins overlooks an extraordinary body of evidence pointing to the contrary. Disregarding this evidence could mean missing out on the potential of e-cigarettes to save lives. Let's look at his assertions.
Christopher Snowdon – Velvet Glove. Iron Fist
James Reilly, arguably Ireland's most fanatical anti-tobacco crusader, displayed a staggering degree of ignorance (or dishonesty) when discussing snus in a parliamentary meeting this week. The video below shows the imbecile (or liar) claiming that people in Sweden cut their gums in order to use the world's safest tobacco product….
As far as I am concerned, the e-cigarette is a remarkable invention. And I know from the experiences of others – my sister included – that they can make the process of quitting considerably easier.

You might think that, with smoking contributing to 13,500 deaths in Scotland each year, both the government and the NHS might see some merit in encouraging the use of electronic ciga­rettes. I know that nicotine isn't a health supplement but it's the smoke, the burning tar that does the worst damage. Surely, the pragmatic view has to be that the use of e-cigs is preferable to the use of the real thing?
This from Michael Siegel. See also the next article for an update from BAAF
According to an article in the Gloucester (UK) Citizen, the health scare over electronic cigarettes has led many adoption agencies in the UK to prohibit anyone who uses e-cigarettes from adopting children. In fact, some districts preclude anyone who has used an e-cigarette in the past 12 months from adopting….
We are continuing to monitor research, discussing the issue regarding e-cigarettes and in light of the latest Public Health England report, which states that "the hazards associated with use of products (e-cigarettes) currently on the market is likely to be extremely low, and certainly much lower than smoking" we are updating our recommendations.

At the next meeting of our Health Group Advisory Committee (HGAC), we will be recommending that agencies now consider e-cigarettes as different to tobacco cigarettes….
Interesting turn in events from the US
In a disarmingly rational decision, lawmakers in North Dakota have passed a bill that both bans the sale and use of e-cigarettes by minors and classifies e-cigarettes as a non-tobacco product. The move was criticized as a "stealth" method of preventing future taxation of e-cigarettes, and others worried that it sends the wrong message to children (because someone is always worried about that), but in the end common sense won out. Instead, they passed another bill classifying e-cigarettes as "nicotine devices."