In the News 22nd May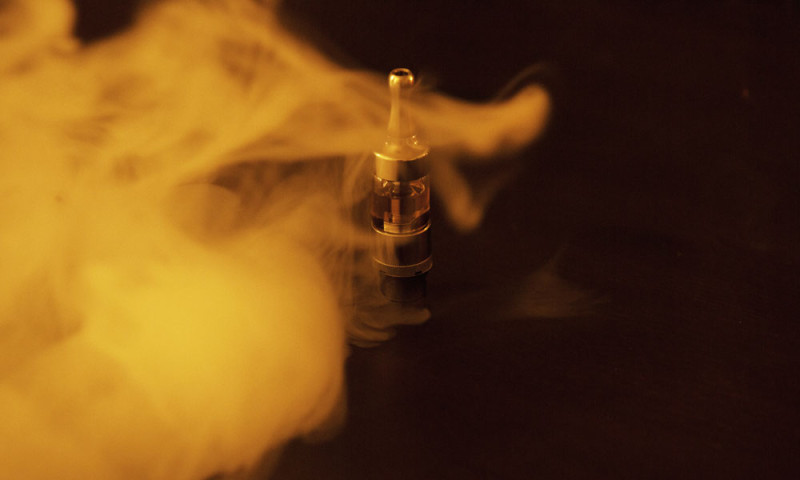 Fridays News at a glance:
New data from ASH shows the continuing success of electronic cigarettes – Every Breath You Take – New Danish vaping law postponed – Haze Hour 21-05-15 – US public health establishment proposes to increase fiscal deaths – Vapers in Power Call to Action – Electronic cigarettes and nicotine dependence: evolving products, evolving problems – Half a million smokers have switched to e-cigarettes in the last year – but more people believe they are as harmful as tobacco – New Study Refutes E-Cigarette Formaldehyde Scare – Tobacco vs. nicotine: Vaping might be way to curtail greater harm – Taxing and regulating e-cigarettes like tobacco is bad public policy – Nicotine Science and Policy – Daily Digest – Fri, 22 May 2015
Shows the continuing success of electronic cigarettes
UK anti-smoking charity Action on Smoking and Health (ASH) might seem unlikely champions of electronic cigarettes, and it's fair to say that their approach has always been very cautious. However, unlike some (the US CDC being a prime example) ASH have asked the right questions, and based their position on the evidence they have generated (as well as the other scientific evidence that is available). ASH asked questions about use of flavours and frequency of use, in stark contrast to many of the more poorly-constructed surveys….
A team consisting of Grant O'Connell, Stéphane Colard, Xavier Cahours and John Pritchard carried out research titled "An Assessment of Indoor Air Quality before, during and after Unrestricted Use of E-Cigarettes in a Small Room". It is the first study of its kind to be completed following the nonsense study that killed mice using an influenza virus…..
Excellent News from Denmark
DADAFO believes that this pleasant surprise comes as a result of the huge amount of responses to the request for comment, both from organisations and individuals, as well as the many emails sent to the relevant government instances and even the Minister of Health. The hard work that DADAFO and individual vapers have done has really paid off. Congratulations to you all!
Three things you can do to help vaping this week:
1) Make hundreds, maybe thousands of voices heard across social media and reach thousands of followers to raise awareness for our protests. Add your name to the Thunderclap – https://www.thunderclap.it/projects/26535-down-with-this-sort-of-thing?locale=en
2) Do you have a local vendor or two? Get them to spread the word about the Just Say No protests in Swansea and London. Our voices need to be heard! Download and print the PDF poster Here
3) Print a copy of this form https://www.dropbox.com/s/4sz2ud35y157d86/article20legalchallenge.com_Say_No_Form.pdf?dl=0 and ask your friends and family to add their support when you see them over the Bank Holiday Weekend.
Completed forms need posting to: Totally Wicked, Stancliffe Street, Blackburn, BB2 2QR,
Evolving products, evolving problems
For current tobacco cigarette smokers much has been written about the potential benefits of ECIGs. These individuals are almost certainly already dependent on cigarette-delivered nicotine, and self-administer it via toxicant-laden tobacco smoke that causes a variety of lethal disorders including cancer, cardiovascular disease, and pulmonary disease
In the last year – but more people believe they are as harmful as tobacco (Because of scaremongering by their newspaper?!) 
Nearly half a million people have switched smoking tobacco for e-cigarettes in the last year as they try to kick the habit, research shows. Action on Smoking and Health (ASH) said there are now 2.6 million vapers in Britain, up from 2.1 million in 2014. Nearly all of this increase is attributable to a rise in ex-smokers using electronic cigarettes, it said. The campaign group said the figures showed the 'value' of e-cigarettes in helping smokers give up tobacco….
---
Keith and Dave host Chris Russell (@NicotineSurveys), look at two new eGo Ones, talk 4Mal de Hyde and Farsalinos, and rise to Castello's challenge.

---
There's a Thunderclap planned for the 28th May which needs your support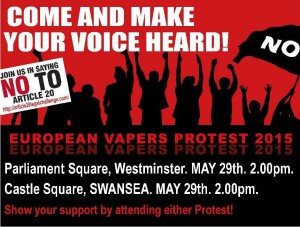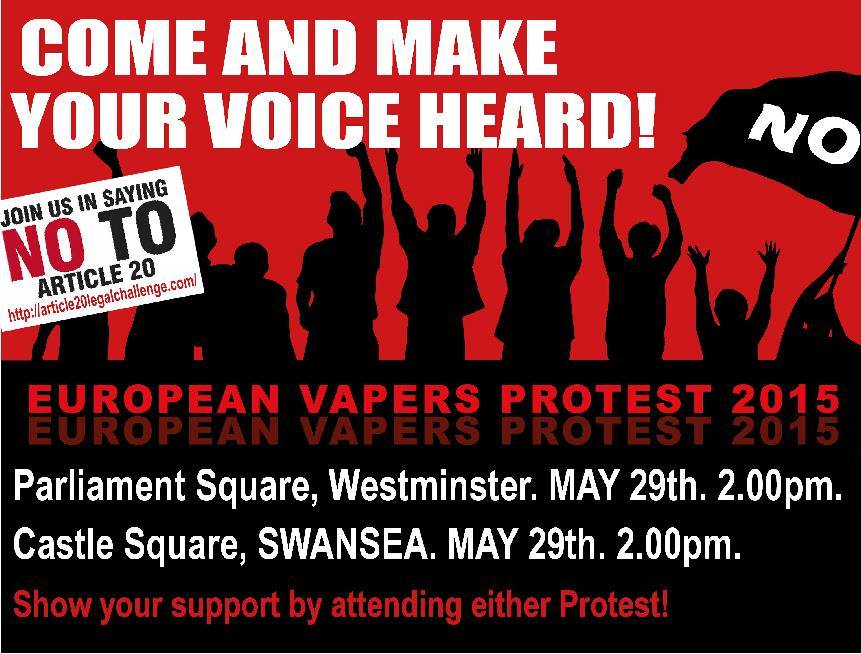 ---
"We know that increasing the price of tobacco is the most effective method to reduce consumption," [Brian King, acting deputy director for research translation in the Centers for Disease Control and Prevention's Office on Smoking and Health] said. "Since smokeless tobacco is taxed lower in most states along with other products like e-cigarettes, this could be contributing to the lack of decline in use," he said.
"If we assume that inhaling formaldehyde-releasing agents carries the same risk per unit of formaldehyde as the risk associated with inhaling gaseous formaldehyde, then long-term vaping is associated with an incremental lifetime cancer risk of 4.2×10−3.This risk is 5 times as high (as compared with the risk based on the calculation of Miyake and Shibamoto shown in Figure 1), or even 15 times as high (as compared with the risk based on the calculation of Counts et al. shown in Figure 1) as the risk associated with long-term smoking."
The argument that e-cigs are a gateway to tobacco is flawed. A recent study found that out of more than 9,000 11-16 year-olds surveyed, less than 2 percent had ever vaped, and almost all that had vaped had already smoked tobacco before….
Vaping might be way to curtail greater harm
It's a no-brainer: Aggressive reduction of tobacco-associated death and illness is a public health imperative. That's why I am cautiously willing to embrace electronic cigarettes and other forms of vaporized nicotine if such an approach is combined with stepped-up efforts to curtail tobacco use. Although accepting vaporized nicotine while opposing tobacco may sound contradictory, it's not. Here's why….