In the News 17th March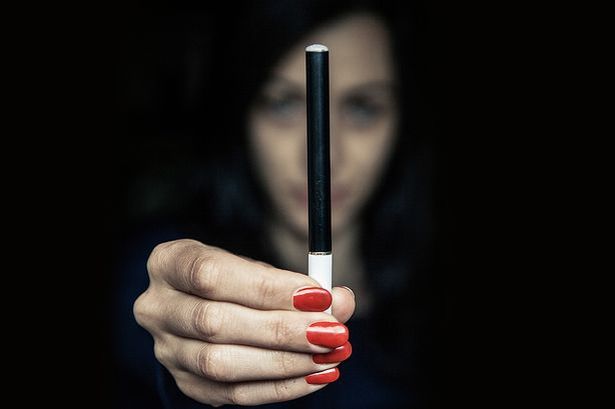 Tuesdays News at a glance:
'Vapers in Power' political party to field two general election candidates in protest against EU e-cigarette laws .. Nicotine Supports Learning And Memory .. National Post View: Vape 'em if you got 'em .. Spotify in and sat-navs out: take a look at the new inflation basket .. A Strong Argument Against Johnson & Johnson Control of Vaping or E-Cigs  .. Nicotine Science and Policy – Daily Digest – Tue, 17 March 2015
ViP Covered in the Daily Mirror. There's a Poll at the end… You know what to do!
"Labour were instrumental in steering the e-cig laws through the EU, but they didn't want to meet with vapers or hear our concerns.

"E-cigs are amazing devices with the potential to prevent millions of smoking-related deaths."

Vapers in Power exists on a shoestring budget, depending entirely on the "generosity of vapers, their families and some of the small e-cig businesses that the anti-e-cig law threatens"….
Science 2.0 from February:
A nicotine metabolite once thought to be inactive, cotinine, instead supports learning and memory, by amplifying the action of a primary chemical messenger involved in both, finds a new study.

The new findings indicate cotinine makes brain receptors more sensitive to lower levels of the messenger acetylcholine, which are typical in Alzheimer's, and may boost effectiveness, at least for a time, of existing therapies for Alzheimer's and possibly other memory and psychiatric disorders….
When the House of Commons health committee was tasked with studying the potential risks and benefits of electronic cigarettes, the only question was whether it would ultimately recommend legalizing or cracking down on the popular but controversial technology. Everyone knew the status quo — Health Canada officially prohibiting e-cigarettes and customs agents aggressively seizing them at borders, knowing full well that e-cigarettes remain widely used and available throughout the country – couldn't stand….
Prices of music streaming services such as Spotify, electronic cigarettes and chilled pizza will be used to calculate UK inflation data for the first time as part of an official revamp to ensure figures accurately reflect the cost of living.
Control of the e-cig and vaping market is the latest issue facing consumers. Large pharmaceutical companies, including Johnson & Johnson, are totally against this new market and have already begun lobbying government officials in the UK, and pushed the United States Food and Drug Administration to regulate e-cigs and vape products….