In the News 17th Feb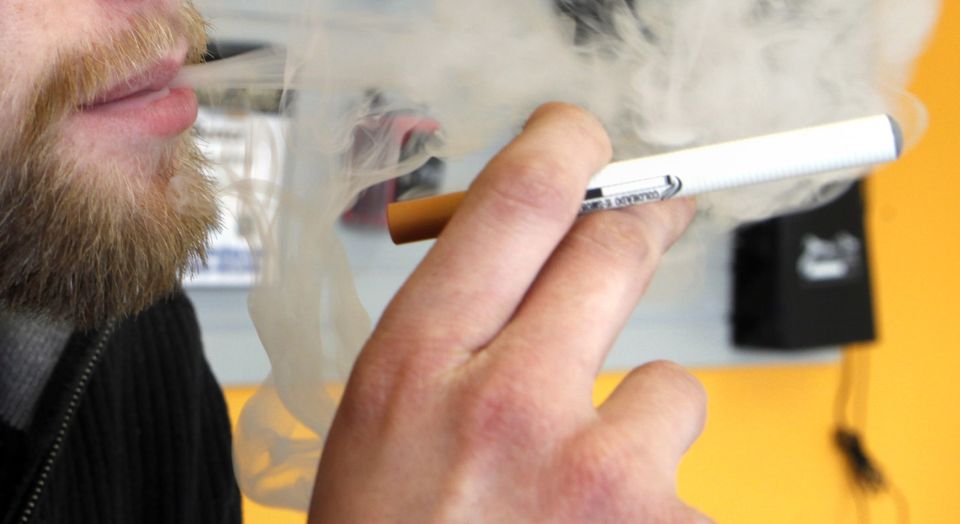 Tuesdays News Round Up
NIH Funding Stifles Tobacco Harm Reduction Research and Support in Academia … Ontario's e-cig law unconstitutional … E-cigarettes: methodological and ideological issues and research priorities … Ottawa delaying studies to determine if e-cigarettes are a safe alternative for smokers … The Madness of the War on E-Cigs … The crackdown on nicotine products for e-cigarettes … Washington State Director of Health Claims that Smoking is No More Hazardous than Using Electronic Cigarettes … Common liability to addiction and "gateway hypothesis" … The Likely Cause of Addiction Has Been Discovered … Nicotine Science and Policy – Daily Digest – Tue, 17 February 2015
Nicotine more addictive than heroin…..
As a pathologist working at two large medical centers, I have studied the effects of smoking on health for over 20 years. I've published scores of papers on the impressive benefits of switching from cigarettes to safer, non-combustible forms of tobacco (such as Swedish snus). This strategy – called tobacco harm reduction – has vast potential for improving public health…..
Ottawa's proposed legislation to control the use of e-cigarettes is unconstitutional, according to a University of Ottawa law professor.
If it passes, bill 45 will make it illegal to display or promote the use of e-cigarettes, and impose age and place restrictions around its use — much like the current rules around cigarettes. The bill cites uncertainties over the medical effects of e-cigarettes…
Cigarette combustion, rather than either tobacco or nicotine, is the cause of a public health disaster. Fortunately, several new technologies that vaporize nicotine or tobacco, and may make cigarettes obsolete, have recently appeared. Research priorities include the effects of vaporizers on smoking cessation and initiation, their safety and toxicity, use by non-smokers, dual use of vaporizers and cigarettes, passive vaping, renormalization of smoking, and the development of messages that effectively communicate the continuum of risk for tobacco and nicotine products….
Scientists need Health Canada's green light for studies because nicotine-containing e-cigarettes are currently outlawed.

But the department is treating the products like an experimental drug, dragging out and muddying the approval process, charges one respected scientist, even though millions of Canadians consume nicotine legally from an unquestionably more harmful source: tobacco itself….
Is it mass insanity, or something even darker, that has led America's public-health leaders to engage in a mass assault on electronic cigarettes? To put this in perspective, their target is not smoking, our number-one preventable health problem, but a product that could prove to be its remedy. Beginning in 2009, the crusade against this breakthrough technology — electronic cigarettes and related reduced-harm vapor products, known as 'e-cigs' — has stealthily spread from coast to coast, under the malevolent guidance of the Food and Drug Administration (FDA) and the Centers for Disease Control and Prevention (CDC)….
Dr Chris Bullen discussing E-Cigs (NZ) a good listen.
People using electronic devices – or e-cigarettes – to get them off smoking are being forced to get around the rules by importing their own products from overseas and a public health expert Chris Bullen says the Ministry of Health is sitting on its hands and needs to regulate the products. Nell Rice is a buyer for Cosmic Corner which had been supplying the nicotine products and has kicked a 20 year smoking habit with the help of e-cigarettes….
In a press release issued last week by Washington governor Jay Inslee, the state's Secretary of Health (Dr. John Wiesman) is quoted as stating that active smoking is no more hazardous than vaping.

The press release quotes Dr. Wiesman as follows:

"This is an urgent health concern that must be immediately addressed. Many kids believe e-cigarettes are safer, but scientific evidence suggests they are not."
Heavy going but excellent material to help rebut the Gateway Hypothesis
Substance use disorders (SUD) comprise a clinically heterogeneous group of conditions. In part this heterogeneity is due to difficulties in defining the disorder consequent to drug use. Apart from the involvement of criteria other than medical (e.g., legal, cultural) in defining the normative drug-pertaining behavior, the SUD phenotype has not been uniformly described, and there has been disagreement as to what it should be labeled…
It is now one hundred years since drugs were first banned — and all through this long century of waging war on drugs, we have been told a story about addiction by our teachers and by our governments. This story is so deeply ingrained in our minds that we take it for granted. It seems obvious. It seems manifestly true. Until I set off three and a half years ago on a 30,000-mile journey for my new book….