In the News 15th October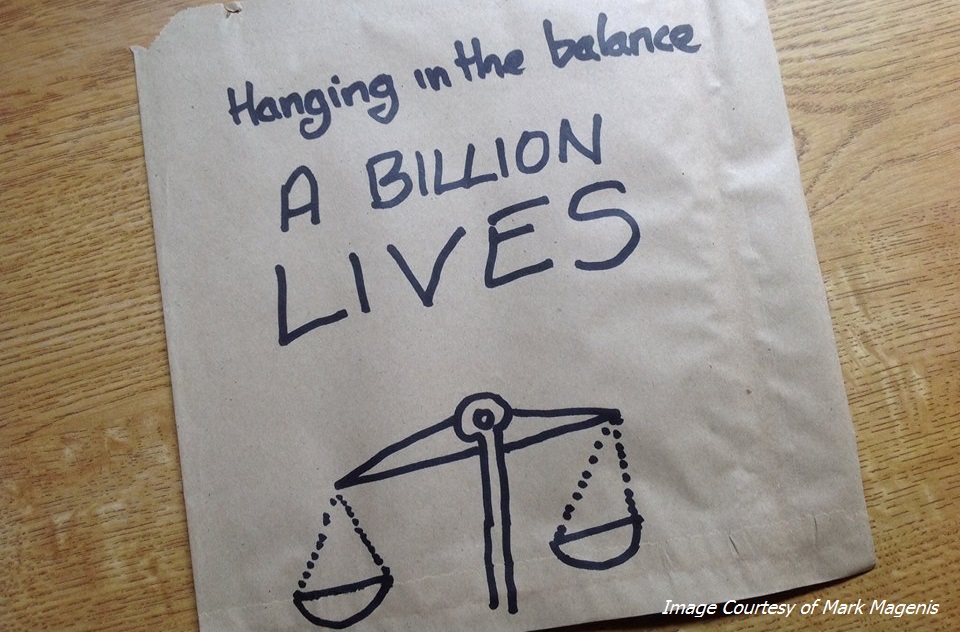 Thursdays News at a glance:
The Vape Debate: Who Are the Real Shills? – WHO's Director General's casual irresponsibility promotes death and disease through protecting the cigarette trade – Richard Smith: How public health moralists are promoting harm from tobacco and helping the tobacco industry – EU chooses corporatism on E-Cigarettes – Thunderclap – Ecigs. Our right not to smoke Tobacco – Linda Bauld on BBC Radio Scotland – American Lung Association: Real Cigarettes are No More Hazardous than Fake Ones – Facebook Calls Vaping Documentary A Billion Lives a Tobacco Product – California Snuffs Out E-Cigarettes – E-cigarettes: The electric avenue – Nicotine Science and Policy – Daily Digest – Thu, 15 October 2015
Who Are the Real Shills? – Fergus Mason
I recently asked Lorien Jollye if she could write a post for us on vaping advocacy. Lorien's a great advocate, and like many other advocates she's digging deep into her pockets to campaign for e-cigarettes. The pressures are big – Lorien and others are constantly travelling to conferences and giving talks on e-cigs, and that costs money.

Unfortunately, the answer was no. Lorien explained….
Promotes death and disease through protecting the cigarette trade – Clive Bates
I'm always wary of calling a new low in public health, given the competition down in its murkiest, most depraved depths, but here is a strong contender…

Today I saw an article about e-cigarettes in China in which Dr Margaret Chan, Director-General of the WHO called for national governments to ban e-cigarettes.
How public health moralists are promoting harm from tobacco and helping the tobacco industry
David Sweanor, a Canadian lawyer who has many times successfully sued the tobacco industry, believes that those who instinctively react against e-cigarettes on moral grounds are making a bad mistake. We all, he says, have the fast form of thinking that is often morally driven, but when it comes to ways of reducing harm from tobacco we need the slow thinking that is logical, scientific, and harder work….
Chris Muspratt – The Commentator
Public Health England has concluded E-cigarettes are '95 percent safer' than traditional tobacco products. However, EU rules will now prevent the growth of the 'vaping' industry, which has weaned so many off cigarettes.

Over 2.5 million Britons are estimated to use E-cigarettes, a product which simulates the intake of nicotine without the harmful effects of inhaling smoke….
October 21 at 11:00AM BST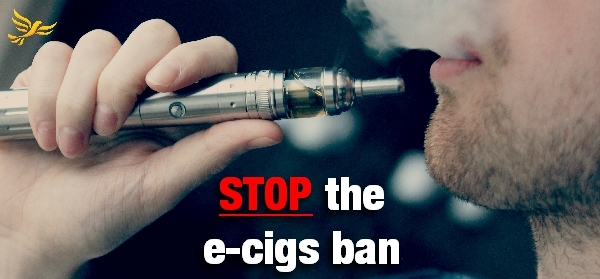 The Welsh Lib Dems believe every decision taken by Government should be based on a body of sound evidence. Labour's proposed ban on e-cigs in enclosed public places in Wales just doesn't meet that mark.
An update from Vincent van Heerden
I was contacted recently by my lawyers regarding the case and its funding requirements moving forward.

My Senior Counsel has advised that he requires more preparation time than he had originally anticipated. What this means in short is that there is currently a critical shortage in the required funds for the appeal scheduled to be heard at the end of November…
Discussing E-Cigs and replying to Deadline News

Real Cigarettes are No More Hazardous than Fake Ones – The Rest of the Story
In a lie of epic proportions, the American Lung Association of the Upper Midwest has publicly claimed that smoking real (tobacco) cigarettes may be no more harmful than using fake (electronic) cigarettes, which contain no tobacco and involve no combustion. This despite a multitude of evidence that e-cigarettes are much safer than tobacco cigarettes. A recent Public Health England report concluded definitively that e-cigarettes are much safer than real cigarettes, and even Dr. Stan Glantz – a notorious e-cigarette demonizer – admits that e-cigarettes are much safer than real ones….
Riccardo Polosa
Alarmist and deeply misleading stories about potential harm of these products have been increasingly fueled by irresponsible science, careless publishing, and credulous journalism. Although ECs are by and large perceived as a much less harmful smoking alternative (Caponnetto et al., 2015; Siegel et al., 2011; Farsalinos et al., 2014), these stories are now spreading fear and confusion by adversely changing the perceptions of the relative risks of smoking and vaping….
Tweet of the Day!
@Hifistud Yes if you're vaping but not smoking any more, then you have stopped smoking

— PublicHealthEngland (@PHE_uk) October 15, 2015
The vaping documentary A Billion Lives which is focused on exposing the lies and misconceptions surrounding the anti vaping movement, has now officially been deemed a tobacco product by Facebook. No you did not read that wrong. According to Facebook, a film which is exposing big tobacco, big pharma, and blowing the whistle on governments around the world, in order to save lives is now deemed a tobacco product….
See A Billion Lives Facebook post here
The Lemon Grove, California City Council has expanded an existing ban on tobacco use in private businesses and public parks to include e-cigarettes.

Beginning October 1, using e-cigarettes in privately owned businesses, such as bars and restaurants, or public areas, such as the city's dog park, carries up to $500 in fines and penalties…
With sales thought to have doubled in the past two years, e-cigs and other vaping products offer a significant profit opportunity for stores. From small countertop display units to flashy dedicated gantries, it's fair to say that most UK convenience stores are investing in the booming electronic cigarette (e-cig) and vaping products market in one way or another….