In the News 15th May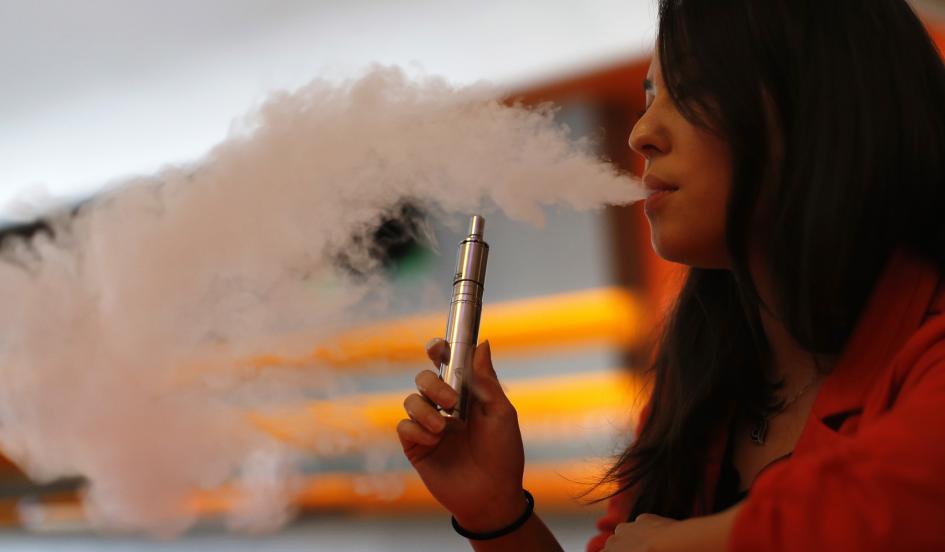 Fridays News at a glance:
My Vaping Anniversary – Court says 'super tax' on e-cigarettes unconstitutional – Smokeless China – Vapers In Power Call to Action 15th May – A Quantum Leap – Metals emitted from e-cigarettes are NOT a reason for health concern – Hanging Out with Metalhead Vape Enthusiasts at the UK's First Vaping Expo – Nicotine Science and Policy – Daily Digest – Fri, 15 May 2015
"I bought my first Vape pen almost exactly one year ago, and I really had no idea what a change to my life that would be.

It was a chance purchase, not planned or considered. The last thing on my mind was quitting smoking. I bought it for one simple reason and one reason only, a LAUGH….."
Rome, May 15 – Italy's Constitutional Court ruled on Friday that a 'super tax' on electronic cigarettes is unconstitutional.
In its ruling the Court said a law that went into effect on January 1, 2014 placing a 58.5% tax on electronic cigarettes is unconstitutional because it doesn't meet the same parameters as the tax placed on regular cigarettes….
3 things that YOU can do to promote vaping this week
1. Experiences of Vaping survey. This one's a good 'un because there's prizes involved too!! Three iPad minis up for grabsfor participants and a great way to put your voice and experience into the mix. Find outmore here on Dick Puddlecote's excellent blog page: http://dickpuddlecote.blogspot.co.uk/…/experiences-of-vapin…
2. This excellent University of East London study needsparticipants – can you help find some? Vapers study on nicotine absorption. http://s1379.photobucket.com/…/UEL%20study_zpsfw8maccn.jpg….
3. Plan to attend the London or Swansea European Vapers Protests on May 29th at 2pm or plan a protest in a different location. Share this image as far and wide as possible (you could email and tweet it to vendors)
http://s1379.photobucket.com/user/VapersinPower/media/Come%20and%20make%20your%20voice%20heard_zpsmeqxm7pr.jpg.html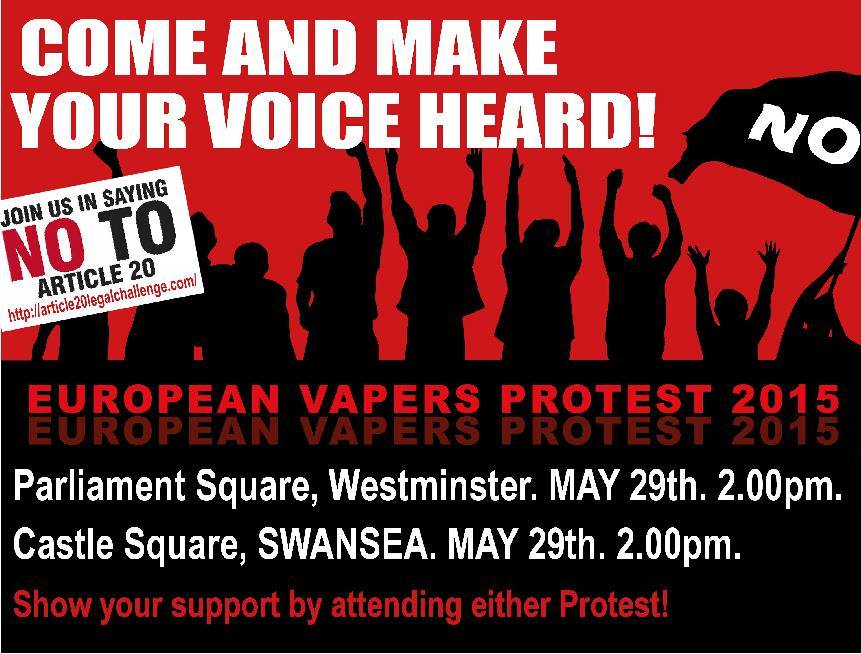 In a few weeks, Beijing will implement a city-wide ban on smoking in all indoor public spaces, such as restaurants and offices, as well as on tobacco advertising outdoors, on public transportation, and in most forms of media. If the initiative, agreed late last year by the municipal people's congress, is successful, China may impose a similar ban nationwide…..
Breathlessly, Gary burst in through the shop door. Profusely sweating, "Hide it!" managed to form itself from his mouth amidst the sharp intakes of breath. An aged hand swept a battered atomiser and juices into a pocket as Gary stumbled into a table causing the cups and water to lugubriously arch towards the empty antique cake stand. Such was life in the underground vaping scene in 2022…
A new study was published today in International Journal of Environmental Research and Public Health by our research group. We conducted a risk-assessment analysis of the levels of metals emitted to e-cigarette aerosol as found in 2 studies (byGoniewicz et al. and by Williams et al.). These were the only publications in which metal emissions to the aerosol were measured….
"It's pretty foggy in there," warned a girl walking out of Vape Jam, the UK's first ever vaping expo. She wasn't lying. The lower central hall of London's Olympia exhibition center was cloaked in thick billows of white haze—the result of the atomized "e-juice" being exhaled enthusiastically by the thousands of people in attendance.