In the News 12th March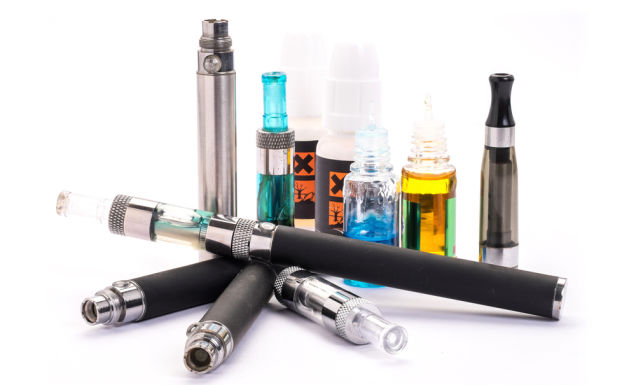 Thursdays News at a glance:
Upset about the TPD? You should be .. Clegg Finally quits smoking thanks to high-voltage blueberry vaping .. Vaping: Towards a Regulatory Framework for E-Cigarettes .. Google Takes Down Vapor Joe ..  What is peer review really? .. Interview With Fiamma Palermo (Karen Lee) The First To Say #ImProof .. Nicotine Science and Policy – Daily Digest – Thu, 12 March 2015
Everything you see there, will be gone. Not allowed. Banned. Finished.  Anything over 2ml that isn't leak-proof (totally impossible), tamper proof with a leak free filling mechanism, gone.  E-Liquids can't come in bottles bigger than 10ml, must have warnings, child proof caps (fine with the caps, it's sensible, probably the only sensible thing).  Regulated, measured doses of Nicotine per puff (come on, really?!).  Effectively, anything currently available from online retailers or from brick and mortar stores will be illegal.  It's devices such as those that helped me when I needed it most. How many others like me who are looking for a way out will be denied?
'At the moment, at least for the last several weeks, I am off the fags and on the vapes. I've got some hilariously termed multi-voltage thing.

'I haven't smoked a cigarette in weeks. I'm not 100 per cent sure what the effect on my health is of these new battery powered things,' he laughs.

'You can put all different flavours in it. I have tried the blueberry, it's good. I recommend the blueberry vape. That's quite different to the Marlboro Lights.'
Canadian Government recommendations just announced:
On 29 September 2014, a letter from the Minister of Health to the Chair of the House of Commons Standing Committee on Health (the Committee) stated: "Due to a lack of evidence on the benefits or harms of e-cigarettes, it would be helpful for the Standing Committee on Health to study their potential risks and benefits, seek advice from a variety of health stakeholders, and provide a report…..
"Vaporjoes is no longer using Blogger (Google Blogspot) as part of its backup system. Those of you that go to vaporjoe.blogspot.com will find the blog is no longer there. It seems Google is deleting anything dealing with vaping or ecigs from its blog service.

We are always one step ahead and have been planning for this for over a year. Please go to www.vaporjoes.com or www.vaporjoes.com/blog to access all our steals and deals. You will find it looks exactly the same."
A few months ago, Borderud, Li, Burkhalter, Sheffer, and Ostroff, from Memorial Sloan-Kettering Cancer Center published a paper in the peer-reviewed journal, Cancer, that they claimed showed that using e-cigarettes did not help — and indeed hindered — attempts to quit smoking by cancer patients who enrolled in a smoking cessation program. The problem is that it showed no such thing. Instead, what is shows quite clearly is just how bad journal peer review really is in this field….
While at Vape Fest Las Vegas, Gregory Conley pointed to a lady in the crowd and said ecstatically "You, I love you! And, I want to see you at every state meeting proposing anti-vaping laws." I've never seen Greg so excited to see anyone. Who was it that could incite such a reaction from the most powerful man in the vaping community? Karen Lee, the first person to say #ImProof that vaping works to help smokers quit. I'm so proud to have had the opportunity to write each and every one of her words below….