Vaping Digest January 30th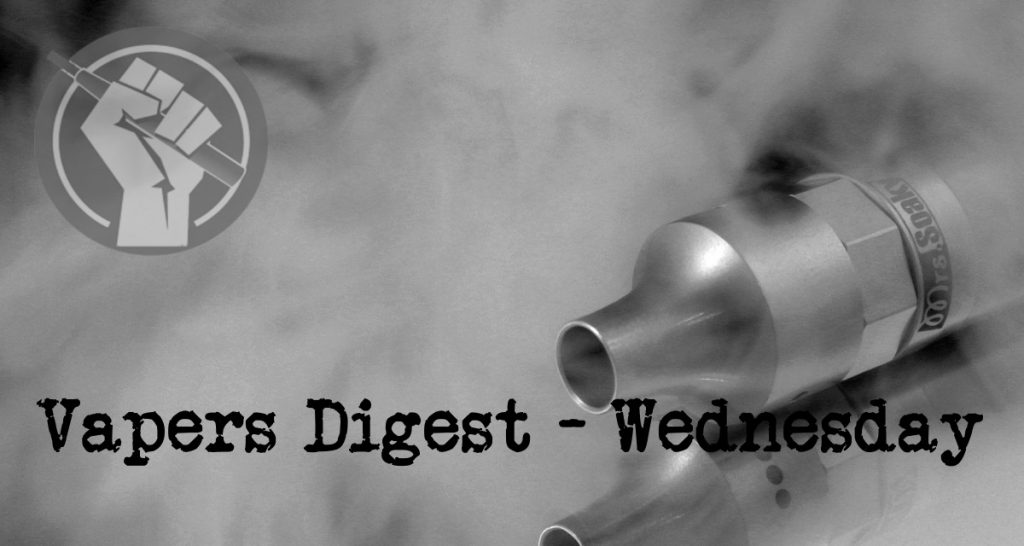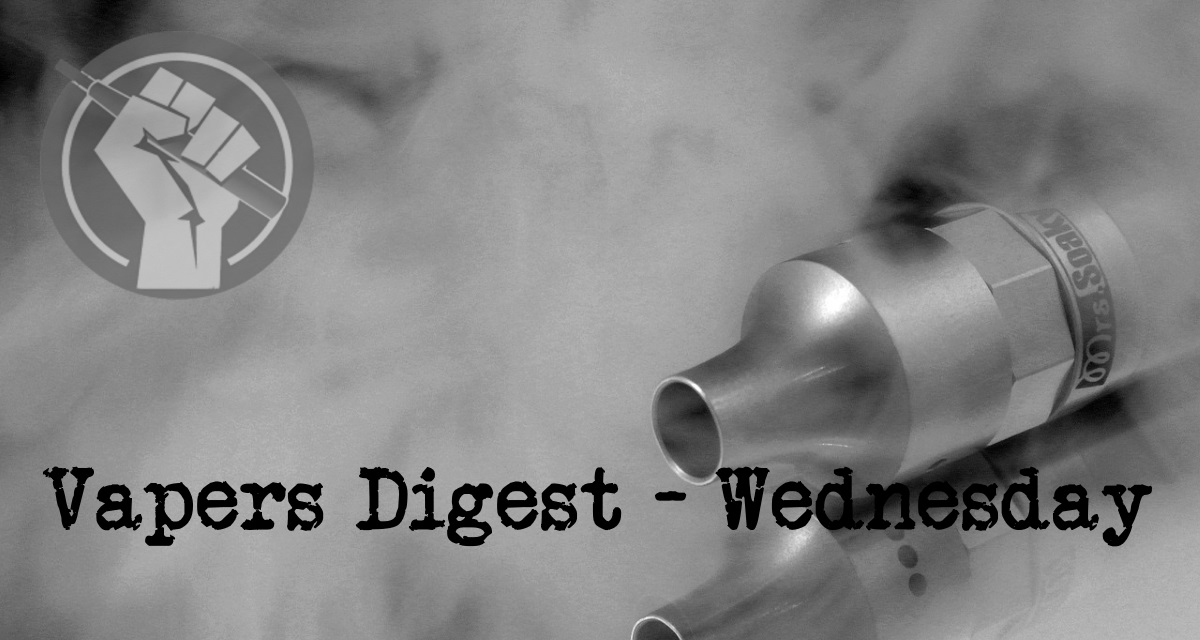 Wednesday's News at a glance:
E-cigarette use increases the risk of stroke and heart attack: conclusions that constitute epidemiological malpractice ~ Unacceptable Behavior by Tobacco Control Researchers ~ Don't Block Smokers From Becoming Smoke-Free by Banning Flavored Vapes ~ Banning flavored tobacco and vaping products does more harm than good ~ We Are Completely Overreacting to Vaping ~ Rise of Heat-Not-Burn Products Coincides With Decrease in Cigarette Sales ~ Clive Criticises Claims ~ New Guide for Primary Care ~ Nicovape will sell e-cigarettes, prescriptions online
Dr Farsalinos, Ecigarette Research
A recently published study and a conference abstract released just today raised substantial concerns that use of e-cigarettes is associated with an increased risk for cardiovascular disease. The published study mentions in the abstract conclusion: "Daily e-cigarette use, adjusted for smoking conventional cigarettes as well as other risk factors, is associated with increased risk of myocardial infarction.". Today's media coverage of the conference abstract mention: "E-cigarettes linked to higher risk of stroke, heart attack, diseased arteries."
Brad Rodu, Tobacco Truth
Dr. Donna Vallone of the tobacco-prohibitionist Truth Initiative was first author last October of a Tobacco Control article on JUUL users (here).  When the publication was promoted on the Society for Nicotine and Tobacco Research (SRNT) listserv, I asked the authors to resolve some problems with their report.  When they failed to respond to my listserv post, I described the flaws in a blog a week later (here), on November 7.

The day after my blog post, Dr. Vallone responded on the listserve to all of my concerns, except one: failure to disclose information about the most important correlate of JUUL use – other e-cigarette use.
---

---
David Abrams, Filter
I'm a professor at the NYU College of Global Public Health. I speak for myself and I have no financial disclosures.

I urge you to oppose a ban on flavored e-cigarettes. Millions of smokers have already quit smoking with vaping. And many cite flavors as vital in switching completely from inhaling toxic tobacco smoke.* This proposed policy would place particular burdens on those smokers with social disadvantage and other challenges by limiting their access to much less harmful alternatives.

Scientists change their minds when new evidence is available. I know this first hand: I was wrong about e-cigarettes.
---
---
William Shughart, Josh T. Smith, The OCR
Doug Shaw, the owner of Sanctuary Tobacco for 26 years, expects to retire and close his shop if efforts to ban flavored tobacco in California are successful. Lawmakers in the state are considering a ban because of growth in the use of flavored tobacco products like e-cigarettes or vaporizers by teenagers. Yet Shaw sells none of those products. In fact, as he puts it in blunt terms, "My product [pipe tobacco] does not appeal to young people."
---

---
, Slate
"There's an epidemic spreading," warns a dramatic new video from the Food and Drug Administration. "Scientists say it can change your brain," the voice-over continues as the camera zooms into a teenager's cranium to show grotesque wormlike creatures tunneling into gray matter. The camera pans to other high school students' veins visibly swelling with contagion as additional dangers are listed. What is this disgusting new threat? "It's not a parasite, not a virus, not an infection. It's vaping."

Sessi Kuwabara Blanchard, Filter
Last year, an increase in heat-not-burn (HNB) electronic tobacco product sales in South Korea coincided with a decrease in cigarette sales, causing people who care about public health to pore over the potential significance.

South Korea's consumer trend could indicate the harm reduction potential of HNB products—which heat tobacco sticks enough to produce nicotine-containing vapor, but not enough to produce smoke—to move smokers off of cigarettes. US federal regulators, meanwhile, say that not enough evidence shows that HNB products reduce harms relative to smoking.
 Dave Cross, Planet Of The Vapes
Clive Bates has constructed a 6764-word wrecking ball after being alarmed at the recent threat to vaping by the Food and Drug Administration's (FDA) Scott Gottlieb. He smashes Gottlieb's position with a series of finely constructed and well-researched points.

Clive believes FDA Commissioner Scott Gottlieb "hasn't tried hard enough to understand what is – and is not – a material risk in these youth vaping numbers. Yet he appears willing to put millions of adult lives at risk by imposing regulatory overkill on a life-saving product for smokers."
---

---
 Dave Cross, Planet Of The Vapes
The Primary Care and Respiratory Society (PCRS) has released a new tobacco dependency guide for healthcare professionals. It calls it "a practical, immediately implementable, evidence-based framework to enable healthcare professionals to … encourage a quit attempt," but support for vaping is limited.

The PCRS is the UK's professional society supporting any health professional working in or with primary care "to deliver high value patient-centred respiratory care."
Bo Seo, Financial Review
A New Zealand company plans to offer medically prescribed electronic cigarettes to eligible Australian consumers who fill out an online questionnaire, as the company tries to scale its business off a precarious legal foothold in a tightly regulated market.

Australian law prohibits the sale, possession, and use of e-liquids that contain nicotine, unless authorised by a valid prescription from a registered Australian doctor. Experts have consistently warned that nicotine is an addictive and harmful substance linked with cancer and heart disease.
---
---
Visit Nicotine Science & Policy for more News from around the World

---