Vaping Digest January 16th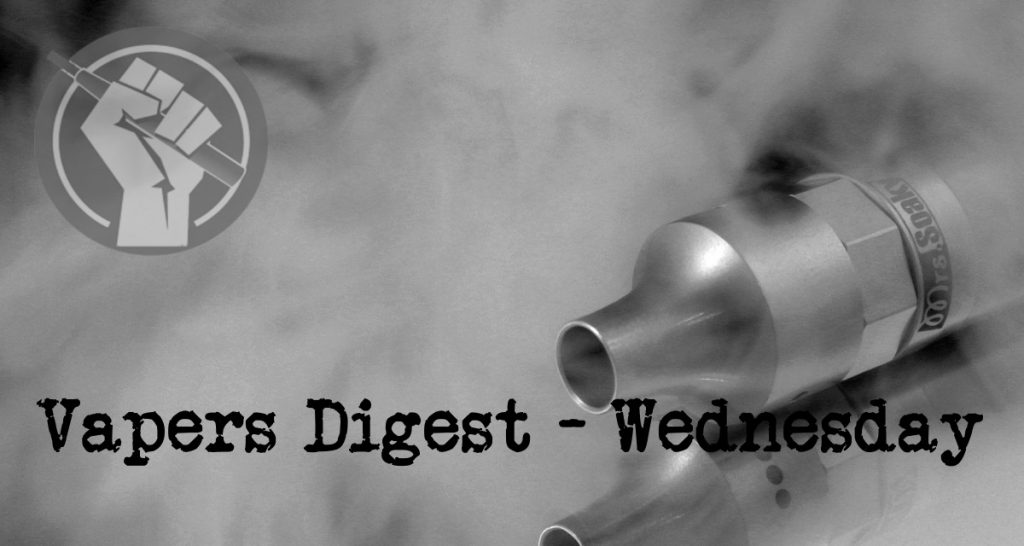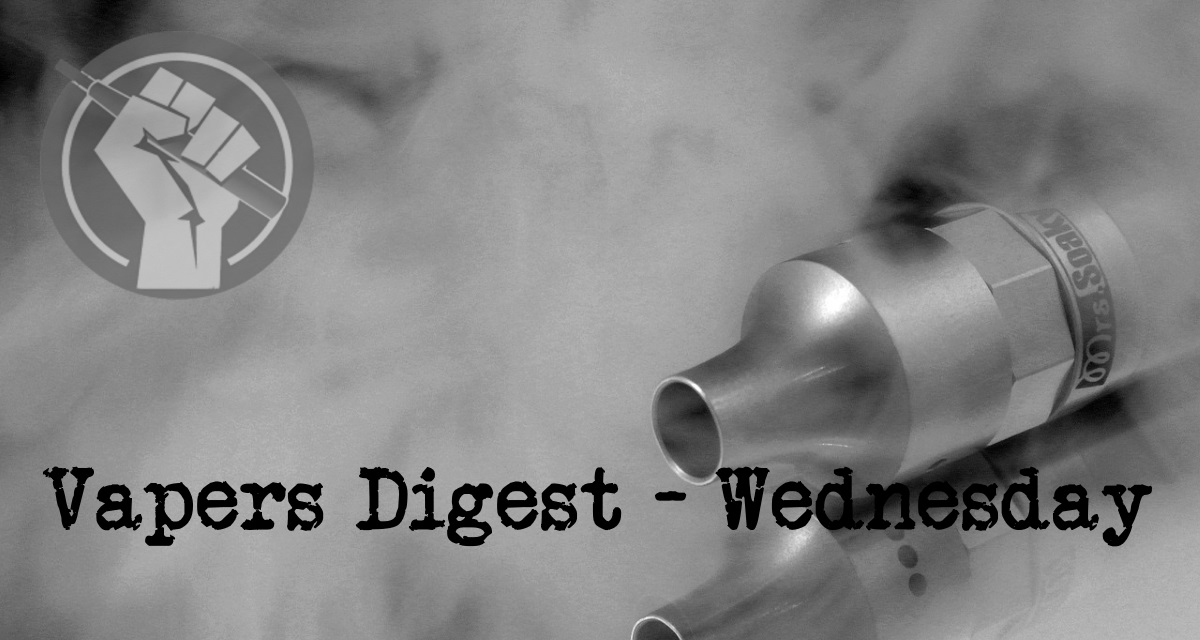 Wednesday's News at a glance:
New Farsalinos Study – A Harm Reduction Guide for Parents of Teens Who Vape – Researchers claim vaping triggers asthma, as bans and harassment continue – Vaping and THR – Studies Provide Insights on Role of Flavors – Do you think people who vape are uneducated? – Voices of Vapers: Checking in with the Vaping Congressman (Guest: Congressman Duncan Hunter) – NY Gov Wants a Flavor Ban and Tax But Embraces Legal Pot – Lamb's Letter – How a smoking cessation aid circumvents challenges of tobacco harm reduction – Poland maintains zero excise on vapor products – Thailand's ban on e-cigarettes under study – Are e-cigarettes going to be banned in Pakistan? – Health Minister: No vaping at no smoking zones
Dave Cross, Planet Of The Vapes
Dr Konstantinos Farsalinos is the lead author on a paper detailing the patterns of use and self-reported changes in health of vapers. Together with Diamantopoulou, Barbouni, Merakou, and Lagiou, he looked at a random sample of customers in Greek vape shops.

The team represent the University of West Attica, National School of Public Health, Onassis Cardiac Surgery Centre, and the University of Patras. The work, "Patterns of e-cigarette use, biochemically verified smoking status and self-reported changes in health status" was published in the journal Internal and Emergency Medicine last week.
Helen Redmond, FilterMag
The panic around teenagers who vape was ratcheted up a level last month, when the US Surgeon General, Dr. Jerome Adams, declared:

According to one media report, Adams warned:

"Nicotine is "very and uniquely harmful" to the developing brain. It can impair learning and memory for people under 25, "prime the brain" for addiction to other substances and increase the risk they will turn to combustible tobacco just as smoking is at a record low."
Fergus Mason, Vaping Post
Researchers claim vaping triggers asthma, as bans and harassment continue American researchers claim to have found a link between "second-hand vaping" and asthma attacks, according to a new study – but the data it's based on has serious flaws. Meanwhile a Nebraska state senator has introduced a bill that would prevent anyone under 21 from accessing reduced-risk nicotine products, while Chinese customs officials have caught a group of smugglers who were transporting e-cigarettes into China.
---

---
Dave Cross, Planet Of The Vapes
Professor Linda Bauld, the CRUK/BUPA Chair in Behavioural Research for Cancer Prevention, recently spoke about vape research and why there's little agreement between the U.K. and the USA. Clive Bates has updated his list with Linda's comments as part of the good things on tobacco harm reduction – and POTV News makes the cut.
to Help Adult Smokers in the U.S. Switch Off Combustible Cigarettes
Juul
Two recent survey-based behavioral studies conducted by the Centre for Substance Use Research (CSUR), an independent, U.K.-based research center, of both retail and online customers, indicate that non-tobacco-flavored JUULpods are helping adult smokers in their switching journey from combustible cigarettes. After 90 days of JUUL use, adult smokers who primarily used Mint or Mango demonstrated the highest switch rates from combustible cigarettes, respectively.
---
The casual use of the word "addiction " by powerful public health officials to describe teenage vapers is irresponsible. Adams and Gottlieb don't know how many are addicted, or even what the word means in this context. Their objection is a moral one, not based on health concerns. https://t.co/PQmcdHaIEn

— Jim McDonald (@whycherrywhy) January 15, 2019
---
Robert Innes

,

Quora
Further to the answer given by Chris Robinson, all one has to do is to look at the responses of vapers to the various challenges that they have had to face. Here are some examples…

Way back in 2013 a scare was widely publicized that e cigarettes contained 'antifreeze.' Here, Do E-Cigarette Contain Antifreeze? is an article (written by a vaper) but the real proof of the intelligence of vapers can be seen in some of the comments. (I like this answer because it is in line – not answering, but in line – with the above question.)
---

---
(Guest: Congressman Duncan Hunter)
Lindsey Stroud, Heartland
Congressman Duncan Hunter (R-CA) joins the show to discuss his vaping story, federal legislation, and suggestions for policy makers and e-cigarette users on regulating tobacco harm reduction products.

In this episode of Voices of Vapers, Congressman Duncan Hunter (R-CA) talks with The Heartland Institute's state government relations manager to discuss vaping and tobacco harm reduction.
Jim McDonald, Vaping 360
Leaders in New York State are planning a statewide flavor ban and taxes for vaping products, while at the same time celebrating what looks to be a bright future for legal cannabis in the state.
Gov. Andrew Cuomo, who just two years ago said marijuana was a "gateway drug" to more dangerous substances, is now a proponent of legalizing recreational pot — but strongly opposed to allowing the vaping flavors that most adult vapers prefer.

Dave Cross, Planet Of The Vapes
The Science and Technology Committee released its report "E-cigarettes" back in August, and made recommendations. Two of these applied to the MHRA, and the committee chairman Rt Hon Norman Lamb MP wrote to it to urge a more rapid response to the issue of product licensing.
K K Aggarwal, Down To Earth
Cigarette smoking and oral tobacco consumption account for most of the global mortality rates due to atherosclerotic cardiovascular disease (ASCVD), lung cancer and chronic obstructive pulmonary diseases (COPD). Effective tobacco control should therefore be a top priority for the government.

With 106 million adult smokers in the world, India—where tobacco is smoked in cigars, pipes and hookahs or consumed as chewing tobacco (gutka) or snuff—holds the second place with largest number of smokers.
---

---
Vapor Products Tax
The Polish government has decided to maintain its zero rate of excise on vapor products. Last year the Parliament approved amendments to the Act on Excise Duty which introduced a new tax category of novel products including tobacco for heating and liquids for electronic cigarettes.
JINTANA PANYAARVUDH, Eleven Media Group
A working panel led by the Commerce Ministry has assigned the Tobacco Control Research and Knowledge Management Centre (TRC) to conduct a study in response to legal hurdles affecting implementation of the ban.

The panel was set up late last year to reconcile conflicting opinions on both sides of the debate about banning e-cigarettes and how to enforce the ban, its chair Keerati Rushchano, deputy director-general of the Department of Foreign Trade, said.
Yasir Feroze, SAMAA.TV
"There should be a ban on the sale of e-cigarettes. More young people are using e-cigarettes now," said PMA Secretary-General Dr Qaiser Sajjad. "We don't have any data on it," he remarked. We don't even know about any diseases caused by it.

National Health Services, Regulation, and Coordination Minister Aamir Kiani said that they will think about banning vaping once PMA contacts them. "We will see once PMA submits a request," he said while speaking to SAMAA TV. We will see how many countries have banned e-cigarettes, Kiani added.
The Star.com
KUALA LUMPUR: e-Cigarettes which contain nicotine or tobacco are not allowed at no smoking zones, says Health Minister Datuk Seri Dr Dzulkefly Ahmad.
"The question is if vapes have no nicotine, can they be lit up? "If there is no nicotine in vapes, then the issue is whether it is tobacco based. If it is tobacco based, then it is still not allowed. It is as simple as that," Dr Dzulkefly said at the sidelines of the launch of R.O.S.E (Removing Obstacles to Cervical Screening) on Monday (Jan 14).
---
Visit Nicotine Science & Policy for more News from around the World

---