Vapers Digest May 16th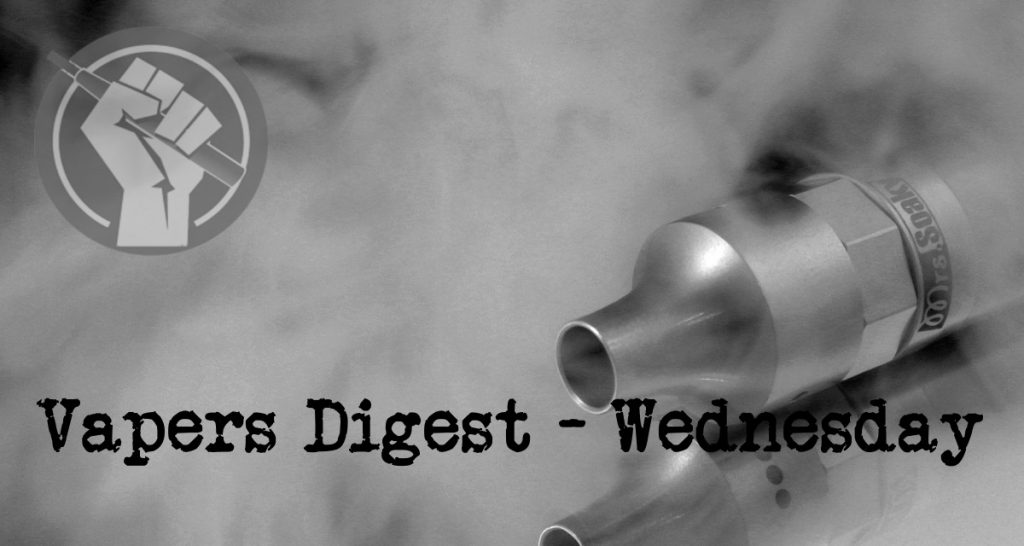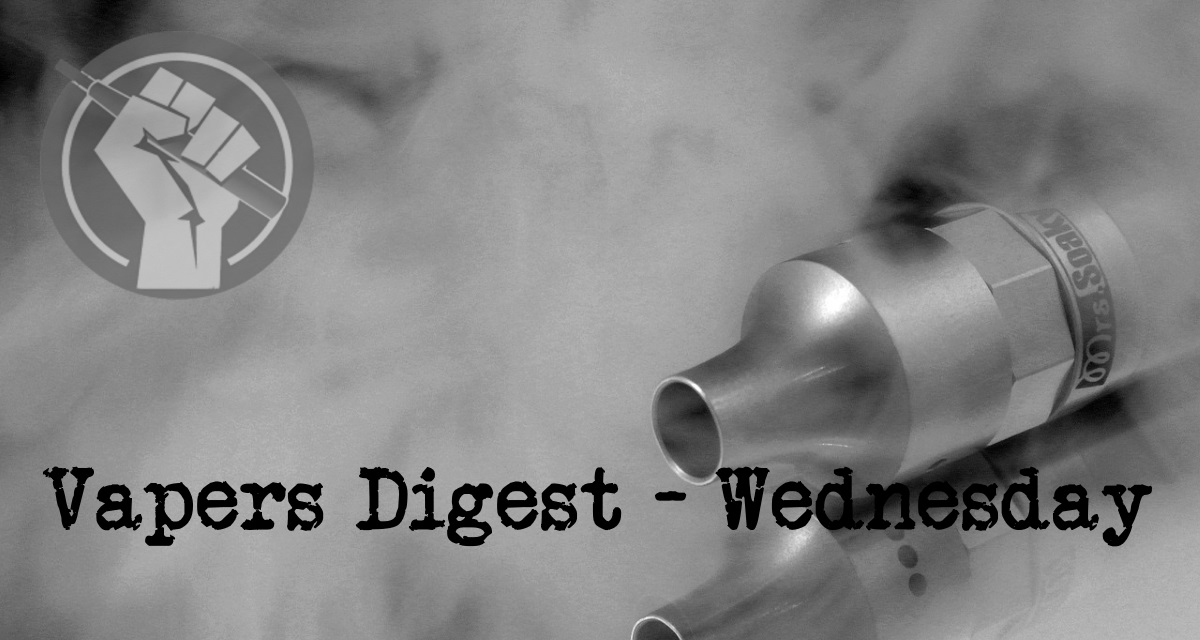 Wednesday's News at a glance:
INNCO COP7FCTC ~ Philip Morris device knows a lot about your smoking habit ~ Papers and letters ~ AVA Update on State Vaping Laws & Regulations ~ Vaping Now Fully Legal in NZ ~ More FDA Warning Letters ~ Vapin' in the Boys' Room ~ Relevance of Webinar Announcement by VTA ~ Could Vaping Be the "Most Significant Public Health Benefit in a Generation"? ~ Is YouTube Erasing Vaping History? ~ Vape expectations: If you haven't switched to an e-cig, you're already behind the curve ~ Electronic cigarette use in Greece ~ Vaping industry sets out to be seen as a partner to the health agenda
INNCO
We're behind you.
TOM LASSETER, DUFF WILSON, THOMAS WILSON and PARITOSH BANSAL, Reuters
In seeking regulatory approval for a new smoking device called iQOS, Philip Morris International Inc is claiming the electronic gadget is less likely to cause disease than traditional cigarettes. But the iQOS holds another, less obvious advantage over regular smokes: the ability to harvest personal data about users' smoking habits.

The tobacco giant is already building a database of iQOS customers who register with the company. And it has developed a software application that could take things a step further.
---

---
Clive Bates, The Counterfactual
Updated:
What's the right thing to do? Analytical advocacy – getting beyond the rhetoric of campaigners
Gregory Conley, American Vaping Association
Legislative updates on Alaska, Massachusetts, California, Vermont, and other states.
Mawsley, Planet Of The Vapes
It took a court case to force the issue, but New Zealand now recognises that vaping does not fall under smoke-free legislation, and it is now legal to use nicotine-containing liquids across the country. Some are even saying that vaping will help the country become smoke-free by 2025.

Dr Attila Danko, the former President of the New Nicotine Alliance Australia, welcomed the news: "Nicotine vaping is now fully legal as a consumer product in New Zealand and smoke free laws don't apply. The thing is, it always was, but needed a court challenge to confirm it."
Mawsley, Planet Of The Vapes
The American Food and Drug Administration (FDA) continues to wage its attack on eliquid manufacturers and brings the total number of juice makers in the spotlight to seventeen. Four more firms now stand accused of using product designs that make their products look like "kid-friendly food products".
---
---
Sally Satel, The Wall Street Journal
The sudden success of an e-cigarette called JUUL—pronounced "jewel"—is causing a backlash. Sales of JUUL, invented by two Stanford engineers, have exploded 30-fold since early 2016. JUUL doesn't burn tobacco. It heats a nicotine-containing liquid held in replaceable pods, and, like other vaping devices, delivers nicotine far less dangerously than cigarettes.

But instead of cheers for a blockbuster of American ingenuity that's saving lives, JUUL has sparked a moral panic. A Harvard pediatrician likened teen use of JUUL to "bioterrorism . . . a massive public-health disaster." Last week, Sen. Chuck Schumer demanded that the Food and Drug Administration douse the "fire of e-cig addiction among New York adolescents."
Tony Ottomanelli II, Vaping Post
This "Industry Wake Up Call" webinar is a fantastic idea by the VTA and an extremely useful approach utilizing an effective contemporary internet-based technological tool, a webinar platform. I think an "Industry Wake Up Call" is also the most accurate title for this online event, this is absolutely necessary at this juncture and perhaps long overdue.

Obviously, this is in response to the recent warning letters sent to vape industry brands by the FDA and FTC, which these regulators labeled as "inappropriate." These letters were detailed and thorough, even providing pictures of the eliquid packaging next to the actual food or beverage products that are imitated. Each brand had a copy of the warning letter and images to go along with it.
  Erin Mundahl, Inside Sources
It is hard to separate American history from the smell of tobacco smoke. The first English colonists in Jamestown grew tobacco as a cash crop and more than two hundred years later, smoking remains a hundred billion dollar industry today. Over the course of the last decade, though, nicotine habits are becoming increasingly separated from that smell of smoke. Vaping has seen rapid growth as more and more smokers turn to it as a means of reducing their risk of cancer and an aid to kicking the habit. Regulations at the state and federal level could hamper or halt this process, though. This is where the The Vapor Technology Association (VTA) steps in.
---

---
Jim McDonald, Vaping 360
Vaping YouTube has been rattled by recent actions taken against content creators. Longtime product reviewers like Ruby Roo, Tia Vapes, and Ryan Hall have received strikes, and no one is sure why.

The general belief is that YouTube is targeting JUUL content. The recent attacks on JUUL by politicians and anti-tobacco groups, and the company's stated willingness to help eliminate youth JUUL use, are pointed to as driving factors behind the YouTube crackdown. Some vapers believe JUUL is working with YouTube to cleanse the site of juuling content.
If you haven't switched to an e-cig, you're already behind the curve
Bhanuj Kappal, GQ India
If you haven't switched out your chemical- and tar-laced cigarette for an e-cig, you're already behind the curve. Bhanuj Kappal tumbles down the rabbit hole of vape culture in India – a colourful world of Lego mods and hibiscus juices – to discover a nascent community that's under siege in the face of a potential national vaping ban.

an analysis of a representative population sample in Attica prefecture.
Farsalinos KE, Siakas, Poulas K, Voudris, Merakou K, Barbouni A, Pubmed NCBI
A cross-sectional survey of a representative sample of 4058 adults living in Attica prefecture (35% of the Greek adult population) was performed in May 2017 through telephone interviews. Prevalence and frequency of e-cigarette use were assessed according to the smoking status, and logistic regression analysis was performed to identify correlates of use.
---

---
, Business Day
The Vapour Product Association, which represents companies that sell e-cigarettes, is gearing up for a national campaign to oppose a proposed new law, which it says could send its industry up in a puff of smoke.

The Control of Tobacco Products and Electronic Delivery Systems Bill has been published for comment and contains proposals that, if enacted, would bring electronic delivery devices such as e-cigarettes and heat-not-burn products under regulatory control for the first time.

The Vapour Product Association had hoped to see separate rules for these devices, but the bill gives them the same treatment as tobacco products such as cigarettes.
---
Visit Nicotine Science & Policy for more News from around the World

---