Vapers Digest 27th April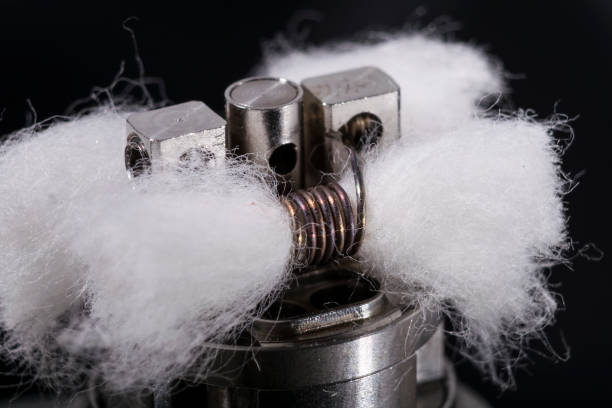 Thursday's News at a glance:
Is Your E-Cigarette TPD Compliant? – Hunter proposes a bill that exempts e-cigs from FDA's deeming rule – Time to act on the UK election opportunity – Why quitting is harder than it needs to be – Rethinking addiction in the context of reduced harm – E-Cigarettes Do Not Promote Cancer Growth – Should vapers be concerned about vaping diacetyl? – Panel votes to change tax on vapor products – Bill Restricting Tobacco Use – Nicotine in the News
And does it matter? – Ashtray Blog
TPD Compliance! TPD Regulations! TPD Sale! For those of us who battled the EU over vaping laws (a battle which ended in a messy compromise), the term TPD has become part of our vocabulary.

And now the term TPD now seems to be used on every vaping website and forum! But if you're new to vaping, you might well find it confusing.

So in this post, in plain English, we'll explain what the TPD is, how it affects you, and whether it matters if your e-cig is TPD compliant.
From FDA's deeming rule – Diane Caruana
Finally some much awaited positive news for vapers in the US. This new bill goes a step further than the renowned Cole-Bishop proposal, which is expected to be attached to Trump's spending plan, and could be voted on as early as this week. "Cole-Bishop is like gaining the inch, and Hunter's legislation the yard," said Joe Kasper, Hunter's chief of staff.
---

---
New Nicotine Alliance
NNA calls on UK parties to repeal arbitrary restrictions on e-cigarettes and snus

We have written to the major UK political parties to urge them to include this in their election manifestos:

"We will help Britain's 9 million smokers switch to healthier alternatives by removing unnecessary restrictions on e-cigarette advertising, tank and refill sizes, strength of liquids, and by ending the ban on snus as soon as we have left the EU. "

However, a lot more pressure is needed. The parties need to know that vapers are voters who are unhappy with the TPD.
Dr Joe Kosterich
Recently, one of my favourite movies of all times, The Blues Brothers, was shown on the big screen again. It was fascinating to see changes in society since 1980. Phone calls were made from a phone booth, as there were no mobiles. With no internet, the brothers, Jake and Elwood, literally drove around searching for a gig
---
---
Rethinking addiction in the context of reduced harm
Sharon Cox, Sarah Jakes
Addiction is often considered synonymous with harm and suffering. An act of harm to oneself and often others, historically it has been viewed as an issue of social and moral recalcitrance. Substance abuse (recreational or dependence related) also creates a multi-billion-pound public health bill, and this, added to the fact it is often deemed an act of 'self-harm' or 'self-destruction', incites little in the way of public sympathy. The idea of addiction as a disease or disorder has heightened the public perception that it must, like all diseases, be treated.
Wiley
A new study found no evidence that a commercially available e-cigarette vapor promotes the development of cancer in laboratory cells. In contrast, smoke from a reference cigarette was positive for cancer-promoting activity at very low concentrations.

The findings suggest that e-cigarettes may provide a safer alternative to traditional cigarettes.
---

---
Jim McDonald
Diacetyl is among the favorite topics for authors looking to scare away potential vapers. But the risks of vaping e-liquids that contain diacetyl are hard to pin down. We don't know for sure that vaping diacetyl is dangerous at all — but it must be taken seriously, because the results of breathing the chemical in powder form can be horrific.
Fredreka Schouten and Jayne O'Donnell
The electronic cigarette industry and its free-market allies are seeing fresh opportunities to ease federal rules on e-cigarettes as Congress races to pass a government spending bill this week and President Trump fills key public-health posts in his administration.
---

---
"We've already seen too many people lose their businesses and livelihoods because of the way this tax was enacted, and many more vapor businesses are teetering on the brink of failure due to the new tax burden," Bartolotta said in a statement. "The state won't see any benefit at all from this tax if shops continue to fail."
Two bills that would place new restrictions on tobacco and nicotine use in New York advanced in the State Senate on Tuesday to the cheers of anti-smoking advocates.

"We think that senators heard our message loud and clear," said Julie Hart with the American Cancer Society Action Network. "They stood up to the tobacco industry, so we're pleased they moved two of these bills today."
Harry Shapiro
Clive Bates received an invitation from China to buy 99% strength USP nicotine. This is what was bound to happen when as Clive points out "the super-caution of regulators over hypothetical and negligible risks can turn out to be reckless abandon in real life". Excessive regulation of the law-abiding market [will most likely] prompt people to buy their e-liquid over the internet in illegally high-strength concentrations and at very low cost and then to mix their own – or to establish a cottage industry and do it for others".
---
A look back at how things have moved on or otherwise…
---
Visit Nicotine Science & Policy for more News from around the World

---