In the News May 9th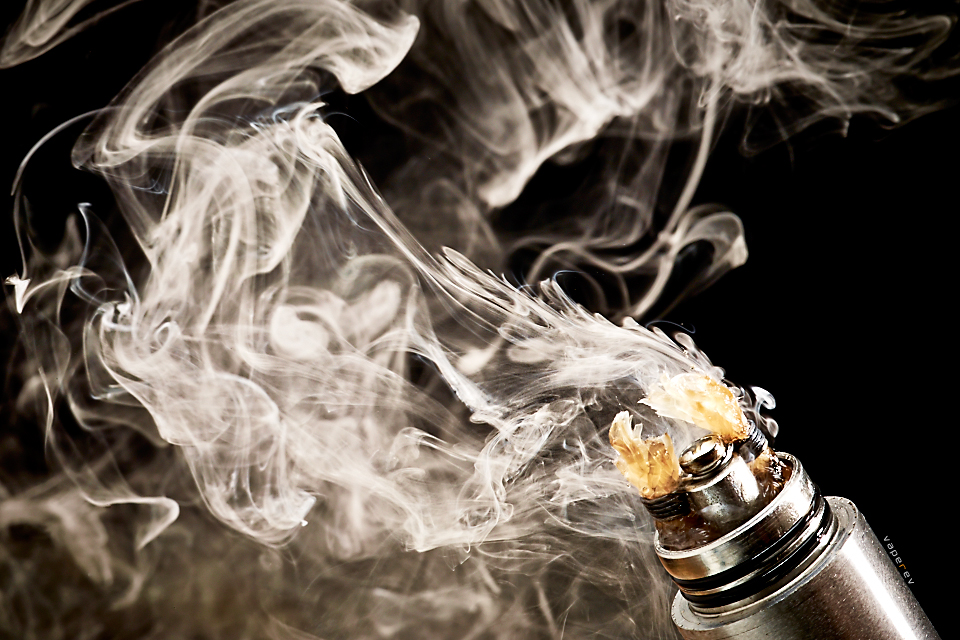 Mondays News at a glance:
A Rough Week – What Type Of Advocate Are You ? – Professor Glantz brings his anti-vaping crusade to Europe – No UK premiere (yet) for A Billion Lives. Why not? – FDA V.S. TPD: Vaping Regulations – Diary Date: Will Regulation Ruin A Free Market? – When two tribes go to war – Deeming Regulations Will Decimate the E-Cigarette Industry – Vapour Trails TV – Ecig deeming regulation — nothing new to see here – When 70 Percent Of Cigarette Cost Is Tax – Push to legalise E-Cigarettes – Experts Savage FDA's Most Recent Claim – Slovenia to deter switch to vapor – Nicotine Science and Policy Daily Digest – Monday, 9 May 2016
Paul Barnes – Facts Do Matter
Not to put too fine a point on it this week has been, quite frankly the shittiest week I have experienced as a vaper. We saw the resolution of the Totally Wicked challenge – overturned, as expected by many. We also saw the FDA release its final ruling on 'tobacco products'.

To say that those that clamoured for both outcomes were crowing their victories from the highest towers would be a monumental understatement. Of epic proportions….
Simon Thurlow – Midnight Musings
I attended the Vaper Expo in in Birmingham yesterday. It was a long drive from Swansea (in blazing sunshine on the way up, in torrential rain and thunder on the way back) and I have to admit that I am not a huge fan of such events. Don't get me wrong, the event was very well organised (as one might imagine of anything of the scale held at the halls of the NEC), in fact I would say it was remarkably well organised….
Brings his anti-vaping crusade to Europe – I review his presentation – Clive Bates – The Counterfactual
Regrettably, the influence of Professor Stanton Glantz of the University of California at San Fransisco is not confined to California or to the United States. Last month he made a visit to Europe – to Austria in fact. As good Europeans, we always take our American visitors seriously and listen to what they have to say. So I have done a review of the presentation he gave at the Austrian Acadamy of Sciences in Vienna.
Why not? – Simon Clark –  Taking Liberties
I've been a bit unkind about the 'pro-vaping' documentary A Billion Lives.

I respect the passion and commitment of director Aaron Biebert but I'm uncomfortable with the way the film is being promoted.
Guest Post from – Kevin Crowley – Vaping Links
The fight against unreasonable e-cigarette regulations by consumers and organizations have been nothing less than fierce from both sides of the pond. The difference between two continents – allies in the world –  is similar, and astoundingly different. The regulations set forth in the Tobacco Products Directive (TPD) and the now released Food and Drug Administration (FDA) are claimed to "protect public health"….
Will Regulation Ruin A Free Market? – Dick Puddlecote
Regular readers here might have detected my suspicions that the tobacco control movement has absolutely nothing to do with health, but what of other concerns?

While most of the focus on Article 20 of the Tobacco Products Directive has been about its effect on health, there is also the very real damage that it will do to successful businesses for no valid health reason whatsoever.
---

---
Clarityse
This has been a roller-coaster week in the world of vaping and e-cigarettes. I care about this because vaping is a classic form of self-care: vapers are smokers who make a conscious decision to switch some or all of their smoking to a considerably cleaner, safer and cheaper form of nicotine. Some do it to save money, but most do it to improve their health. I also happen to believe that vaping represents a potentially massive public health opportunity….
That Deeming Regulations Will Decimate the E-Cigarette Industry – The Rest of the Story
Last Thursday, I provided a review and commentary on the FDA e-cigarette deeming regulations based on my initial reading of the 499-page document released that morning. Now, I have had more time to fully digest the new regulations as well as the draft guidance on pre-market tobacco product applications
Tonight we bring you a compendium of the live broadcasts, plus an exclusive interview with Fraser Cropper of Totally Wicked
Nothing new to see here – Carl V. Phillips – Anti-THR Lies
Why is the deeming regulation not really worth a full post here? Because there is basically nothing that can be said in a summary post, or five, that I did not already write in mid-2014, and certainly not by late-2015. Anyone who is shocked by what was released last week was not paying attention…
How Can They Be Cheaper Than E-Cigarettes? – ACSH
Cigarettes are expensive. One truism of economics is that if you raise prices, demand will adjust accordingly, so while an ad for Nellie's "free-range" eggs may show a few chickens in a pasture, if that were anything but marketing hoopie those eggs would need to cost $400 each and no one would buy them.
---

---
All of Us: Huh? – Wired
Assuming that nobody has gone off the deep end, how is it possible that public health officials can look at the same body of evidence and come to such radically different conclusions? Answer: Priorities.

It is indeed true that e-cigs lack the black tar that makes cigarettes so bad for your lungs. But the kind of math that goes into calculating individual health effects doesn't necessary apply when you're talking about a group of people…
Push to legalise E-Cigarettes
This week's Federal budget and its tax hikes on smokers has led to calls for the full legalisation of E-Cigarettes on Australian shores.
ECig Intelligence
The United States Food and Drug Administration (FDA) today published its long-awaited deeming rule that bring e-cigarettes under federal regulation for the first time.

Key provisions of the new rule, which comes into effect in about 90 days, include:

That Killing 99% Of An Industry Spurs 'Innovation' – Guy Bentley – Daily Caller
The Food and Drug Administration's claim that it's almost 500-page rule book, which could wipe out 99 percent of e-cigarette products, will increase innovation in the sector is being mocked by experts as "ridiculous."

The centerpiece of the FDA regulations is the requirement for all vapor products released after Feb. 17, 2007, (predicate date) to go through the notoriously onerous and expensive Pre-Market Tobacco Application process (PMTA).
Tobacco Reporter
The Slovenian government seems keen to prevent smokers switching to electronic cigarettes; at least that is the case if the decision to switch is made on the basis of lower excise duties, according to a Slovenian Press Agency story.

The government adopted a revenue-neutral excise-duty bill on April 20 that, among other things, seeks to introduce duties on electronic cigarettes.