In the News 7th May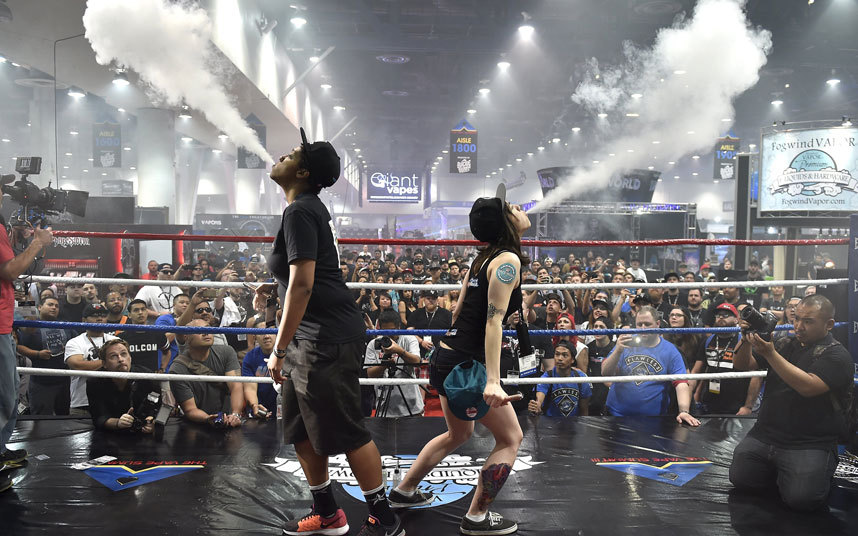 Thursdays News at a glance:
Guaranteed Election Free! – Failure to understand simple mathematics although millions of dollars were spent on a tobacco and e-cigarette study – California Chapter of American Medical Association Lies to their Fellow Physicians and Works to Protect Cigarette Sales – Nicotine And Cancer – Is There Any Link? – Are you a vanilla custard cloud chaser? – U.S. government declares that vaping is not addictive (nor is smoking) – UK E-Cigarette Consumer Behaviour & Attitudes –An Exploratory  Netnography – BfR vs Professor Bernd Mayer – Nicotine Science and Policy – Daily Digest – Thu, 7 May 2015
Although millions of dollars were spent on a tobacco and e-cigarette study
As everyone would expect, spending so much money (not even a dream for researchers in Europe) would mean that the study would be perfectly designed and verified repeatedly. However, I just realized that those who were assigned to prepare the survey questionnaire were unable to understand simple mathematics, simple even for a secondary school pupil….
and Works to Protect Cigarette Sales
The California chapter of the American Medical Association (AMA) has introduced a resolution to the 2015 Annual Meeting of the AMA, to be held June 6-10 in Chicago, which recommends the taxation of electronic cigarettes and a complete ban on e-cigarette advertising….
This is a point-by-point analysis of the facts, evidence and opinion that prove beyond any doubt that nicotine has no association with cancer in humans. Any link reported in animal or cell models is clearly shown to be irrelevant, since the facts are clear….
The UK's first bespoke vaping bar, serving nothing except e-liquids and electronic cigarette kits, is now attracting queues around the block in London's West End.
Customers can choose from 50 different concoctions, using up to three different flavours to make their own bespoke e-liquid, and deciding on variables such as nicotine content….
Addiction—or compulsive drug use despite harmful consequences—is characterized by an inability to stop using a drug; failure to meet work, social, or family obligations; and, sometimes (depending on the drug), tolerance and withdrawal….
Dr Tom Farrell and Anastasia Tate
Health practitioners, stop-smoking-services and policy makers need to consider the power of social media forums and learn from insights into the e-cigarette communities.  From a public health perspective, switching one habit for another is not as ideal as going 'cold-turkey' or using NRT's, it can be concluded that e-cigarettes are the 'lesser-of-two-evils'. Starting a new habit that may be as addictive as smoking. With on-going controversy surrounding e-cigarettes and future regulation, there is great value in gaining observational insight into the consumption behaviour and attitudes of vapers….
Disgraceful attempts to discredit Bernd Mayer from Germany BfR (Google translate is your friend!)
According to Professor Bernd Mayer publicly on Facebook: "The BfR has responded to my comment about their opinion on the alleged harmfulness of E-shishas and comparable disposable e-cigarettes. In a letter to the Rector of my University, in which they demand more or less direct disciplinary action against me, they're trying to shut me up. After I announced to publish the correspondence gives me the last chance to show the public by any means trying to muzzle scientists so as not to jeopardize their dubious political objectives. Confidential information I have to for some time. Would be nice if this letter would widely as possible.