In the News 5th May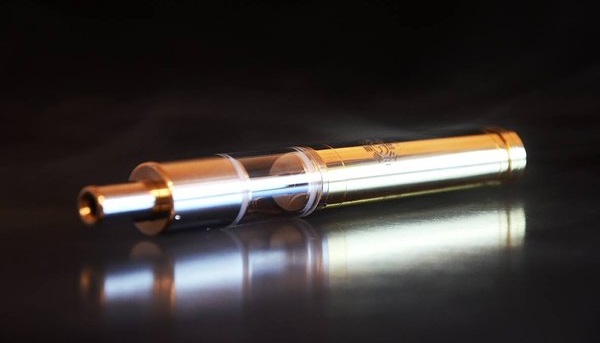 Tuesdays News at a glance:
Bee Sting – E-Cigarette Opponent Claims that E-Cigarettes are Causing Permanent Brain Damage among Youth Experimenters – Skulduggery, and insanity! Vapers in the UK, I'm voting UKIP – Toxicity Assessment of Refill Liquids for Electronic Cigarettes – Your Perceptions and Experiences of Using Electronic Cigarettes – Nicotine Science and Policy – Daily Digest – Tue, 5 May 2015
One hundred people gather in the street; men, women and their compliant children sport a range of hand-made placards. These people are angry. They breathe fear that their lives will forever change because of the arrival of something horrendous, something that threatens to prey on their young ones. In a state where marijuana is legal, gun possession almost compulsory and earthquakes commonplace, this new danger must be of biblical proportions. Rocklin, California, is about to have a new vape shop….
"Dr. Jonathan Winickoff, at Massachusetts General Hospital for Children and Harvard Medical School, compared teens' experimenting with any nicotine product, including electronic cigarettes, to "playing Russian roulette with the brain." Winickoff works with the American Academy of Pediatrics to protect children from tobacco and secondhand smoke. "Essentially, this drug creates a biologic need that can be permanent," he told VOA. He said the effects include decreased working memory, tension problems as adults, and increased rates of depression and anxiety."
Vapers in the UK, I'm voting UKIP – Vaping Point
I think Tobacco Control, has, in a similar manner, become a laughing stock. Shrivelled officials with glittery eyes, run about, scaring the people about the dangers of enjoying tobacco. They have incited hate and self righteousness in their followers who turn on friends, family and strangers. They have evicted smokers into the full glare of outside where they can be seen and shamed, and that too must be stopped in case the children "see". If there were proper smoking rooms, the children would be saved!
We analyzed 42 models from 14 brands of refill liquids for e-cigarettes for the presence of micro-organisms, diethylene glycol, ethylene glycol, hydrocarbons, ethanol, aldehydes, tobacco-specific nitrosamines, and solvents. All the liquids under scrutiny complied with norms for the absence of yeast, mold, aerobic microbes, Staphylococcus aureus, and Pseudomonas aeruginosa. Diethylene glycol, ethylene glycol and ethanol were detected, but remained within limits authorized for food and pharmaceutical products…..