In the News 21st September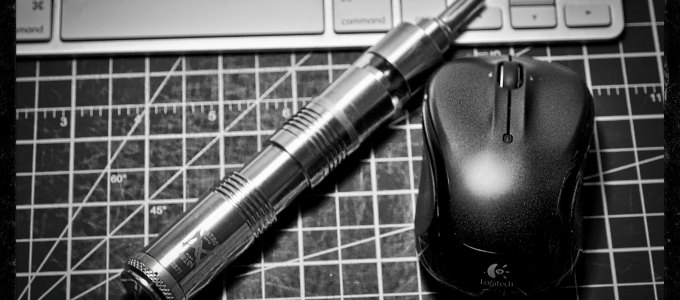 Mondays News at a glance:
Simple Is As Simple Does – E-cigarettes and the EU: a user's guide – Tobacco Products Directive – what next and what can be done? – Pork chop at a bar mitzvah – reflections on GTNF 2015 – British Study Examines Cost-Benefit Ratio of Electronic Cigarettes – Drakeford's "evidence" in relation to the Public Health (Wales) Bill – The week at PHE: online highlights – Without Integrity. Tobacco Harm Reduction In The U.S.A – E-cig policy needs implementation -E-cigarettes: an emerging public health consensus – Vaping's benefits being hyped by smoking lobby, academics claim – Electronic Cigarette debate has field experts divided – Doctors, industry insiders locked in vape debate over youth use – Nicotine Science and Policy – Daily Digest 
Dick Puddlecote:
I sometimes wonder what happened to my country to be bombarded by fascistic arsewipery on a daily basis. And when I do, it invariably comes back to the fact we are governed by a collection of screamingly lazy and moronic thundercunts who couldn't give a shit about the people they are paid to serve. This is just yet another depressing chapter. May God rot each and every one of them…
Christopher Snowdon – Velvet Glove. Iron Fist
From May next year, the e-cigarette industry will have to abide by new EU laws that were agreed behind closed doors under the Tobacco Products Directive. If you use second or third generation e-cigarette – as most vapers in the UK do – these laws will have a major (negative) impact on you….
Clive Bates – The Counterfactual
As the revised Tobacco Products Directive (TPD) draws closer to implementation by 20 May 2016, many are wondering what can be done about this dire piece of legislation – at least as it applies to 'tobacco harm reduction': e-cigarettes (Article 20), novel tobacco products (Article 19) and snus (Article 17).  I have discussed its multiple failings here: What's wrong with the tobacco products directive for vapour products.

But what can be done now…? This post is in three parts….
Simon Clark – Taking Liberties
Since it was launched in Rio in 2008 as the Global Tobacco Network Forum there's been a gradual evolution to the point where the predominant theme is now harm reduction.

Like any sane person I welcome harm reduction and I recognise it's a sensible strategy for the tobacco companies to adopt….
Smoking is bad for you, everyone finally agrees with this. But what about "vaping"? This is, basically, just the term used to describe the new era of "smoking" which requires inhaling a vapor through an electronic device.
So, is vaping bad for you too?

Well, yes, for the most part, vaping is still not good for you. However, Kings College London professor of tobacco Ann McNeil has led a study which warns that "discouraging smokers from using EC is irresponsible"….
---
---
We're pleased to bring you our round-up highlighting some of PHE's online activity from the past week. Here's your chance to catch up on what you might have missed including…
Vaping Links
The tug of war on tobacco has gone on since 1964. Lets face it. It's been almost 52 years since January 11th, 1964.

The Surgeon General at that time, Dr. Luther L. Terry, announced "an astounding conclusion: smoking causes cancer"  in front of  200 reporters behind locked doors. His decision to announce this must have come at some price. Imagine the pressure then, even then….
Professor Ross Fitzgerald
What to do about e-cigarettes is currently an extremely controversial issue in the areas of public health and addictions policy.

There is no doubt that Action on Smoking and Health Australia (ASH) and some tobacco control advocates, who were remarkably effective in reducing smoking in Australia, have been deeply traumatised by Big Tobacco's unscrupulous behaviour….
Faculty of Public Health
We all agree that e-cigarettes are significantly less harmful than smoking. One in two lifelong smokers dies from their addiction. All of the evidence suggests that the health risks posed by e-cigarettes are relatively small by comparison but we must continue to study the long term effects.

And yet, millions of smokers have the impression that e-cigarettes are at least as harmful as tobacco and we have a responsibility to provide clear information on the facts as we know them to be. It is our duty to provide reassurance for the 1.1 million e-cigarette users who have completely stopped smoking to prevent their relapse…
The Guardian – Are they saying PHE are part of the "smoking lobby"?
A fierce row has broken out over the extent to which e-cigarettes are harmful. Pro-"vaping" campaigners, who believe the new technology can help wean smokers off cigarettes, claim that attacks on e-cigarettes could become a threat to public health – leading people to believe that the electronic devices are as bad for a person's health as normal cigarettes…
Electronic cigarette debate has field experts divided as some worry that banning these products may threaten public health in the long run, while others stress the dangers of using them. Electronic cigarette supporters say that the device has been shown to help smokers quit the unhealthy habit. But strict regulation of these products may lead the general public to believe that they are just as dangerous as traditional cigarettes….
Cool Vapes on McKnight Road is in an average-looking storefront at the foot of Ross Park Mall, sandwiched between a bridal shop and a cellphone outlet.

Inside, the place bustles with customers peering into glass cases full of flavored liquid nicotine with names like Strawberry Cheesecake, Fruity Fun and Crunchberry. Buyers heat the liquids with battery-operated devices and inhale the vapor in a process known as vaping….