In the News 18th June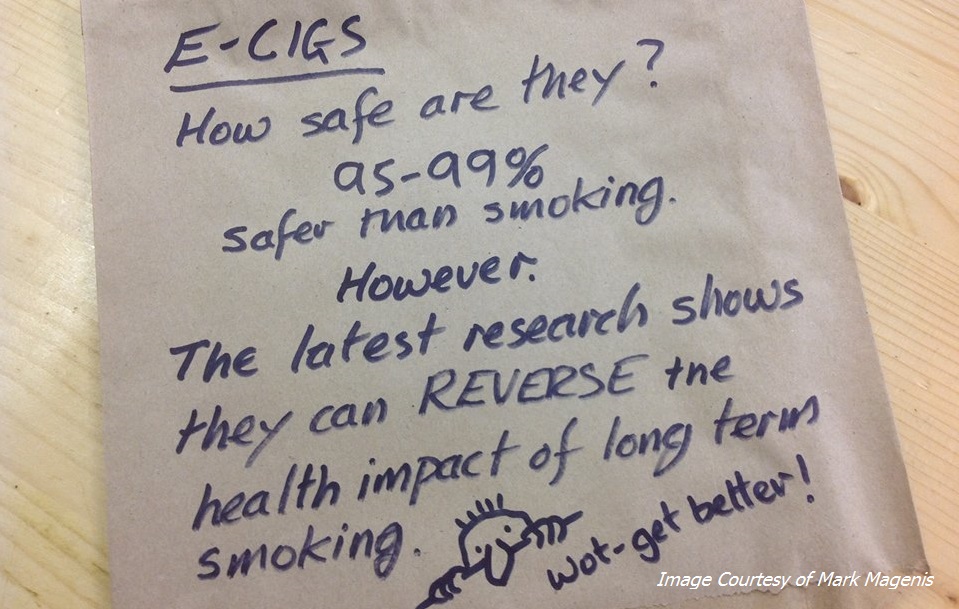 Thursdays News at a glance:
New Nicotine Alliance – If You're Welsh, I Have A Job For You – Nicotine absorption from e-cigarettes: comparison between vapers and smokers – As The Vaping War Heats Up, This E-cigarette Advocate Pushes Ahead – 'Quitting is suffering': Hon Lik, inventor of the e-cigarette, on why he did it – Singapore law protects the most dangerous nicotine products, bans the safest – why? – Young people and reduced risk products – Linda Bauld GFN 2015 – Nicotine Science and Policy – Daily Digest
It has been a busy few months since our last newsletter, and there has been a lot going on so this one is much longer than usual!

To make it easier, we've added an index so you can see clearly what is contained in this issue….
More from Puddlecote Inc:
Further to my recent articles about the retarded proposal to ban e-cigs in public places in Wales (see here and here), the Ashtray Blog has produced a very handy guide to the voting intentions of Welsh politicians and what you can do to help get the stupidity thrown out….
Comparison between vapers and smokers – Dr Farsalinos
A new study by our group was published today in the journal Scientific Reports. The study evaluated nicotine absorption from e-cigarette use, comparing a group of experienced vapers (daily users of e-cigarettes for an average period of 19 months) with naïve users (all of whom were smokers). We used equipment that was considered advanced at the time of performing the study …
A Plus- @daniel_krieger
Like many longtime smokers, Gregory Conley picked up the habit as a teenager. And like many smokers, he tried quitting, with nicotine gum, the patch, lozenges, everything including going cold turkey, but he always relapsed. Then, in 2009, he decided to give electronic cigarettes a try, but they didn't work either. The following year, however, he got hold of a premium e-cigarette device….
Hon Lik, inventor of the e-cigarette, on why he did it – The Spectator
Few people have heard of Hon Lik, which is a pity because he's probably saved more lives already than anybody else I have met. Twelve years ago, he invented vaping — the idea of getting nicotine vapour from an electronic device rather than a miniature bonfire between your lips….
---
Linda Bauld GFN 2015
---
The Counterfactual – Clive Bates:
Outside the field of tobacco control (and illicit drugs), are there any precedents for banning products that are at least 20 times safer than the dominant product in the market while leaving that high risk product widely available? I cannot think of one, or why a nation would wish to have such a ban. Yet this is what they want to do in Singapore for tobacco….