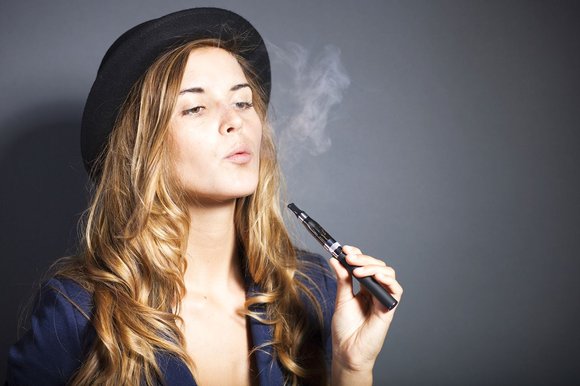 Originally Published in The Sunday Times 23rd August 2015 – Gabrielle Monaghan 
THE HSE has refused to endorse electronic cigarettes as a method of quitting smoking, despite new evidence from Britain that switching to the devices could save thousands of smokers' lives.
Public Health England (PHE) commissioned an independent review from experts of the latest evidence about the safety of e-cigarettes. It concluded that "best estimates show ecigarettes are 95% less harmful to health than normal cigarettes, and when supported by a smoking cessation service, help most smokers to quit tobacco altogether".
The PHE report found that 76,000 lives a year could be saved if all smokers in England started vaping. Smoking causes 5,200 deaths a year in Ireland. PHE suggested regulatory obstacles be removed to allow the UK health service doctors to prescribe the "game-changing" devices to smokers.
The HSE said, having examined the report, it would stick to a policy of excluding ecigarettes from its Quit programme, which offers online and telephone support. The Quit services recommend that smokers go "cold turkey" and use nicotine-replacement therapies.
"The best thing smokers can do for their health is to quit smoking completely and for good," the HSE said. "There currently is no conclusive evidence ecigarettes are safe for long-term use, or effective as a smoking-cessation aid. It should be noted the research quoted does not conclude ecigarettes are safe, rather that they are estimated to be substantially less harmful than smoking cigarettes." The HSE said its policy was guided by the World Health Organisation, which declared last year that the devices pose a serious threat to public health and advocated severe restrictions, such as bans on vaping indoors.
Gillian Golden of the Irish Vape Vendors Association, which represents independ- ent retailers of ecigarettes, said: "The HSE should look at vaping products as another tool in the arsenal of reducing the harm caused by smoking, not something that warrants being banned." The Cochrane Library recently published a report showing that people attempting to quit smoking without professional help were about 60% more likely to succeed using ecigarettes than nicotine-replacement therapy.
PHE's report found ecigarettes may contribute to the long-term decline in cigarette smoking. "Smokers who have tried other methods of quitting without success could be encouraged to try ecigarettes (ECs)," it said. The report found no evidence that ecigarettes were a "gateway" to smoking.
The HSE has banned the use of the devices in hospitals and healthcare centres, compelling patients to leave hospitals grounds in dressing gowns if they want to vape.
PHE's report, written by experts including Professor Ann McNeill from King's College London, said: "It is not appropriate to prohibit EC use in health trusts and prisons as part of smoke-free policies unless there is a strong rationale to do so."