WHO is refusing to listen to evidence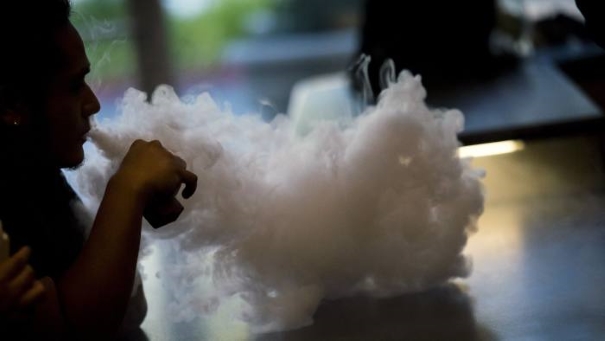 On vaping and harm reduction
Lizi Jenkins 26th October 2018
Calls for reform to global vaping policy have fallen on deaf ears. Following the Eighth Session of the Conference of Parties (COP8) in Geneva this month, the World Health Organization's tobacco control group has once again refused to acknowledge the need to treat vaping distinctly from smoking.
At COP7 two years ago, the WHO invited member states to ban vaping products outright despite recognising their potential to help reduce global smoking rates — a position as confusing for consumers as it was for public health officials and regulators. International vaping bodies and campaigners led by the UK Vaping Industry Association have issued a call to action to the WHO to remedy this contradiction. Consumer groups and academics have also made separate appeals.
Yet it appears that the WHO's tobacco control group is sticking its fingers in its ears. Not content with expelling journalists and industry from the proceedings, it has gone as far as to claim that "there is no independent research to confirm" that vaping is less harmful than smoking. In the UK alone, Public Health England, Action on Smoking Health, the Royal College of Physicians and the Adam Smith Institute must all wonder why the WHO dismisses the integrity of their research.
Equally perplexing is the appointment of the International Agency for Research on Cancer to lead an investigation on vaping products with a view to making recommendations at COP9 in 2020. Lest we forget, IARC reports have historically been tampered with, and advised the WHO on the basis of evidence from scientists with undeclared links to law firms pursuing litigation suits. Public health officials should be deeply concerned that a research agency with such a questionable record will be shaping the agenda for vaping regulation across the world.
The disappointing outcome of COP8 will have an impact that reaches far beyond the vaping sector. In the UK, where smoking rates have fallen in conjunction with the growth of the vaping market, smoking-related diseases are still costing local authorities an average of £760m a year, and the National Health Service £2bn a year. Discouraging policymakers from embracing harm reduction could not only be costing lives — up to 1m a year, according to the Adam Smith Institute — but prevent us from alleviating a substantial public burden.
Lizi Jenkins
Board Member, UK Vaping Industry Association
Michael Keneally
Director, Vape Business Ireland
Maggie Gowen
Executive Director, Global Vaping Standards Association
Shaun Casey
President, Canadian Vaping Association
Michael Brader
Acting President, Vaping Trade Association of New Zealand
Zodwa Velleman
CEO and Chairperson, Vaping Products Association of South Africa