In the News August 9th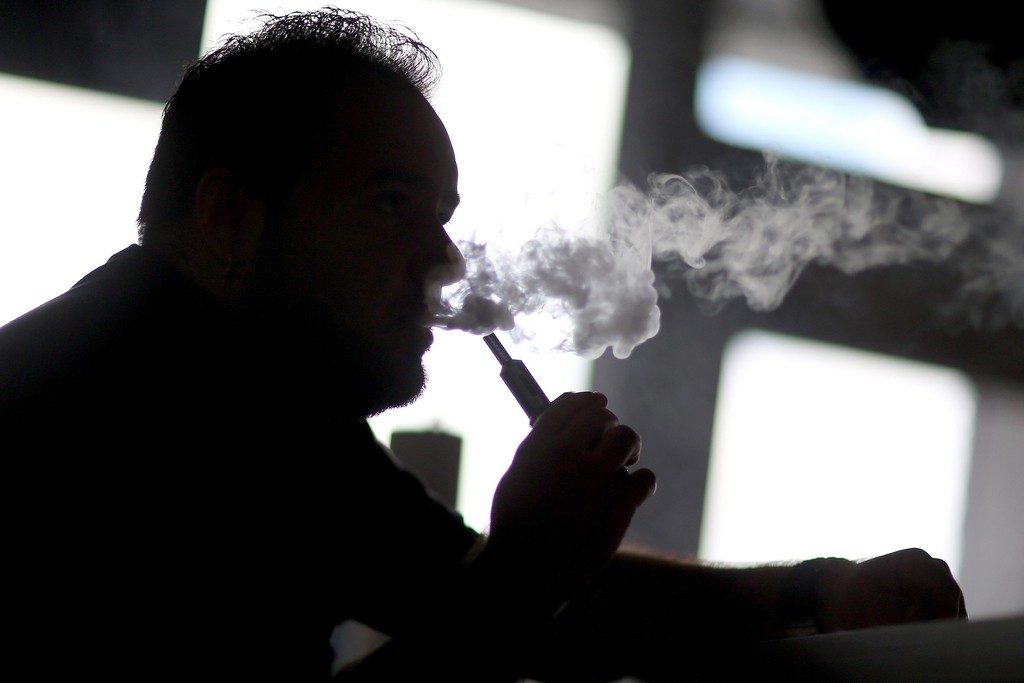 Tuesdays News at a glance:
How New E-Cigarette Rules Will Hurt Small Shops – FDA's cognitive dissonance on smoking – Outlawing Vaping in Public: A Nursing Perspective – Enpsychedelia – Is August 8th The Beginning Of The Vaping Revolution? – Hostility to Harm Reduction in Smoking – Good For the Goose Less For the Gander – Tough new vaping rules are suffocating e-cig retailers – Government urged to introduce e-cigarette liquid levy – FDA shoots itself in the foot – a summary in two quotes – Vape Strife – Parliamentary Office of Science & Technology: Electronic Cigarettes – Important consultations on nicotine and e-cigarettes in Australia and New Zealand : submissions invited
24/7 Wall St
Amid a storm of controversy, new U.S. Food and Drug Administration (FDA) regulations on e-cigarettes went into effect Monday. Ahead of the new rules, a flood of new vaping products hit the market, most from smaller companies.

U.S. tobacco giant Reynolds American Inc. (NYSE: RAI) did not introduce any new products for its top-selling Vuse brand, while Altria Inc. (NYSE: MO) launched some new flavors for its MarkTen brand of e-cigarettes. The market for e-cigarettes is forecast to reach more than $4 billion in 2016.
The Hill
The U.S. Food and Drug Administration recently launched "This Free Life"—a first-of-its-kind anti-smoking campaign aimed directly at the LGBT community. The crusade reflects data showing that members of the LGBT community smoke at approximately twice the rate of their straight counterparts.

But the FDA's actions don't match the message of its P.R. campaign. Its war on safer smoking alternatives like e-cigarettes and other modern tobacco technologies relegates LGBT smokers to traditional and more dangerous cigarettes.
Kellie Ann Forbes, VAEP
Nurses assist people in achieving better health by helping them adopt less harmful behaviours; this is called'harm reduction'.Vaping is rapidly becoming recognized as the most effective harm reduction strategy for smokers. Public Health England and the Royal College of Physicians have reviewed the vaping science and recommends vaping for smokers. Outlawing vaping in public places is contrary to harm reduction.
---

---
Harm reduction and drug law reform activism, a counter voice to current drug narratives. Breathing reality into the myths, fabrications and distortions that exist around drugs. News, academia, and culture.
Guide to Vaping
If you believe that August 8th is the end of vaping as we know it due to FDA regulations designed to cripple the industry, you're sorely mistaken.  While we may feel as though we've been backed onto the edge of a cliff and are about to be flung into the eternal damnation of excessive government over site and regulations that don't even make sense to the people who wrote them, lets take a second to breath, and take stock of the situation.
AJP Online
An application to the TGA to increase the accessibility of nicotine for e-cigarettes to reduce tobacco smoking is unlikely to succeed, says an addiction expert, because harm minimisation strategies are rarely applied to smoking.

The TGA is seeking comments from interested parties on a proposed amendment to the Poisons Standard which would exempt nicotine from Schedule 7 at concentrations of 3.6% or less of nicotine, for self-administration with an electronic nicotine delivery system for the purpose of tobacco harm reduction.

---
Wow…even our movie is a tobacco product. Shocking. What's next?#ABillionLives pic.twitter.com/oGzNobA2h9

— A Billion Lives (@ABillionLives) August 8, 2016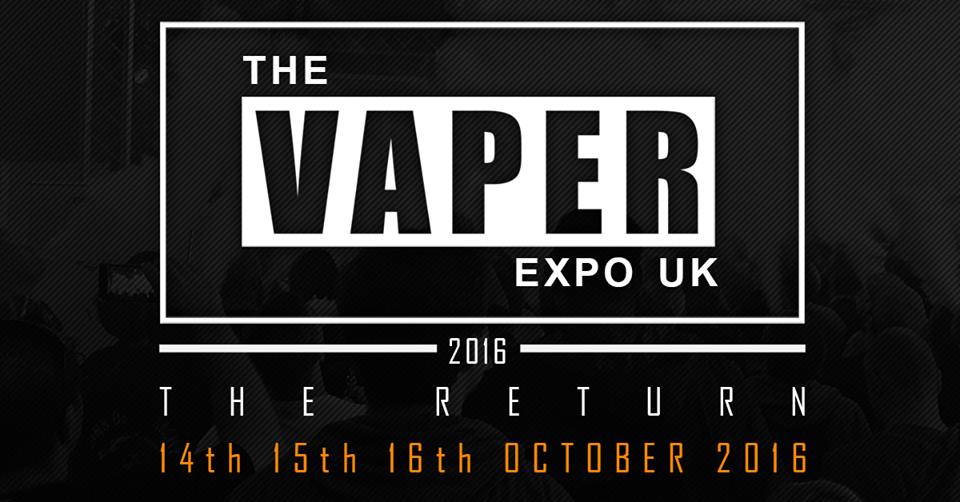 Wells Fargo
The August 8th "Freeze Date" Has Arrived! E-Cig/Vapor Industry Chafes At The New Rules of Engagement That Stifle Innovation – MO/RAI Actively "Engage" With the FDA Supporting Hope for Potential Industry-Friendly Changes – While the final deeming e-cig regulation brings much needed structure and oversight to the e-cig/vapor category, there is little doubt that the cost and complexity of compliance overwhelmingly favor big tobacco (the goose) at the expense of smaller, less well funded players (the gander).
Los Angeles Daily News
New federal regulations kicked in Monday for electronic cigarettes and some tobacco-related products, giving the U.S. Food and Drug Administration greater control over what can be sold and limiting the way retailers interact with customers.

Such restrictions, however, are nothing new to California's owners and operators of "vape bars," where customers gather to smoke e-cigarettes. Two months ago the state launched its own restrictions, including raising the legal age for all smoking from 18 to 21.
Irish Times
The Government has been told to consider introducing a levy on the liquid used in e-cigarettes.
The Department of Finance says a levy of 50 cent on every 10ml of the liquid used in the products, which are largely used by people attempting to quit smoking, could yield €8.3 million annually.
The proposal is included in a tax strategy paper published by the department which outlines a number of options in the area of excise duty.
Clive Bates
The FDA's deeming rule went live yesterday, 8th August 2016. You will see a blizzard of expert comment about what it all means (feel the pain of Phil Bursado – see 8/8).  In essence, FDA requires an enormously burdensome Pre-Market Tobacco Application (PMTA) to be filed and accepted by FDA for any new product from now on. So that's the end of innovation, including pro-health and pro-safety innovation. For all products currently on the market, a PMTA has to be filed within two years, with a further year for FDA to review – that will wipe out most products and most smaller firms and open way to black market. (For the official view, see FDA overview and Q&A)
See brief we just submitted to DC court in legal case against FDA #cig rule > https://t.co/AqQW9Kopii < benefits nil, costs huge & hidden

— Clive Bates (@Clive_Bates) August 9, 2016
---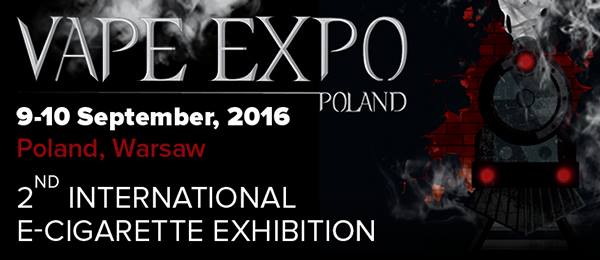 Snopes
While the initial findings might have appeared worrisome, the presence of diacetyl in e-liquid was not first discovered by Harvard researchers. E-cigarette vendors had widely disclosed its presence in e-liquids as early as 2014, one year prior to the Harvard research. Diacetyl's presence in e-juice at variable levels remains a controversial issue among e-cigarette merchants and users, but it was hardly a secret before the 2015 study.
UK Parliament
E-cigarettes produce a vapour typically containing nicotine, which users inhale. The popularity of e-cigarettes as an alternative source of nicotine has increased rapidly in recent years, and there are almost 3m users in the UK. The market has been led by small independent companies, but all the major tobacco companies now have products.

Since POST's last briefing on e-cigarettes, more research has taken place on the possible health risks, whether they act a gateway to smoking amongst children and non-smokers, and their potential as a tool to help people to stop or reduce their smoking.
Nicotine Science & Policy
Both Australia and New Zealand have legislation that was introduced before the introduction of e-cigarettes and which effectively makes possession of nicotine (Australia) or nicotine-containing e-cigarettes (NZ) illegal. In Australia there is a proposal to amend the scheduling of nicotine to make sale, possession and use of nicotine legal; in New Zealand the Ministry of Health proposes making nicotine e-cigarettes legal consumer products. Comments on both proposals are invited.