Britain's TPD opponents told resistance is futile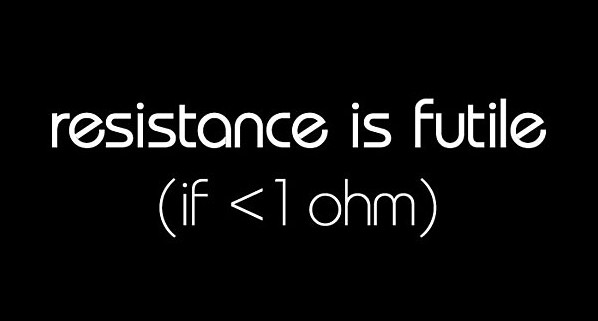 Originally Published by ECig Intelligence 2nd Feb 2016
The British e-cigarette sector should seek an early review of the Tobacco Products Directive (TPD) rather than continue a doomed fight against this year's introduction of the new EU rules, a politician has advised.
Mark Pawsey, Conservative member of parliament (MP) for Rugby and head of the all-party parliamentary group (APPG) on e-cigarettes, told industry stakeholders at a meeting in London's Palace of Westminster last week that there is absolutely no chance of stopping the UK's TPD implementation.
Instead, he said, they should push for a review of the new legislation's impact on the sector.
Industry representatives discussed fears that the TPD could ruin the e-cigarette business, particularly by undermining efforts to attract smokers to vaping. A presentation made by Dan Marchant of Vape Club, an online retailer, provided early statistics from a survey his company is undertaking with the 100k Campaign, an anti-TPD initiative.
Although the survey has so far only received responses from 37 companies, they believe the impact of the TPD will be significantly beyond the UK government's estimates. Marchant said the £1.3m ($1.9m) estimated total cost of compliance with legislation provided by the government was a bad joke.
Costs will be vastly greater, Marchant suggested, with one group of companies he spoke to estimating it would face a £10m bill to make just their own products compliant.
The impact on the industry will be a drop of around 48% in current vaper numbers, with many turning to the black market and the rest heading back to conventional cigarettes. This would contribute to 55% of UK vape stores closing down, according to Marchant.
He forecast that 84% of the devices currently on the market will be non-compliant, and that the TPD will reduce available flavours by 56%. He also said that 62% of e-liquid sales are currently in bottles above the allowable 10 ml size, and that 17% of sales are for e-liquids above the 20 mg/ml nicotine-strength ceiling.
A rock and a hard place
Constraints on nicotine strength, tank size and bottle size may seem like minor inconveniences but could have a significant impact on the industry, agreed Lorien Jollye of the New Nicotine Alliance.
Lower-capability devices, such as second-generation models and cigalikes, require a higher level of nicotine to deliver the same impact as a conventional cigarette, while superior third-generation devices require large tanks to effectively operate. The TPD, however, would put limits on both nicotine strength and tank size, meaning that newcomers to vaping may be put off by the less effective experience.
Limitations on bottle size, meanwhile, would add to the quantity of items that must be carried – potentially putting off consumers accustomed to just a pack of cigarettes and a lighter, she added.
However, Pawsey emphasised that despite the harm these regulations may cause the e-cigarette industry, the TPD will still be passed into law by the UK government.
Attempting to involve TPD discussions in the continuing debate about whether the UK should leave the EU would also have no impact, he warned. Government ministers negotiating with the EU over the UK's future role have bigger priorities than the TPD, and it is very unlikely that a British exit from the EU would immediately lead to a repeal of all EU-mandated legislation passed into UK law, Pawsey said.
(Departure from the union may also be less likely after a deal struck between prime minister David Cameron and the EU since the APPG meeting, slightly loosening European influence on Britain and potentially appeasing those who would like to see Britain leave.)
Instead of continuing to fight and complain, stakeholders should start to gather evidence of material harm and present it to their local MPs in order to force an early review of the legislation, Pawsey added.
It would also be useful to petition the House of Lords, the upper house of Britain's parliament, said Matthew Ridley, a Conservative member of the Lords. Mass correspondence gets noticed – particularly by the "cross-bench" Lords who are not aligned to any party, he said.
Be prepared
Instead of fighting a losing battle, the industry was advised to prepare itself for TPD implementation.
For example, if vapers turn to black-market products supplied by amateurs mixing e-liquids in their bathtubs, there are likely to be safety incidents – and e-cigarette companies need to make it clear to the public that responsibility for these mishaps lies with the TPD implementation and not the industry, Ridley said.
Pawsey and the others were speaking at 2016's first e-cig APPG meeting – an event for interested parties to bring issues involving e-cigarettes to the attention of parliamentarians.
Only one other MP was in attendance, although a number sent regrets about not being able to attend due to last-minute changes in commitments.
The APPG has in the past been attended by few MPs or members of the Lords. However, this marks the first time that the group said it had received apologies from legislators unable to attend.
What This Means: Mark Pawsey's comments were among the most frank statements on TPD implementation to date.
The APPG had previously expressed scepticism about the chances of Totally Wicked's court challenge to the directive; even so, a surprising number of stakeholders in the industry still seem to be holding on to a hope that, at the last minute, something will intervene and prevent the EU TPD from being implemented into UK law.
Pawsey has confirmed that this is wishful thinking and that the industry should start to look at other methods of combating the elements of the TPD it disagrees with.