Blowback over Simon Harris's ban on sweet vape flavours
Retailers vow legal action over health minister's prohibition on e-cigarettes 'attractive to children'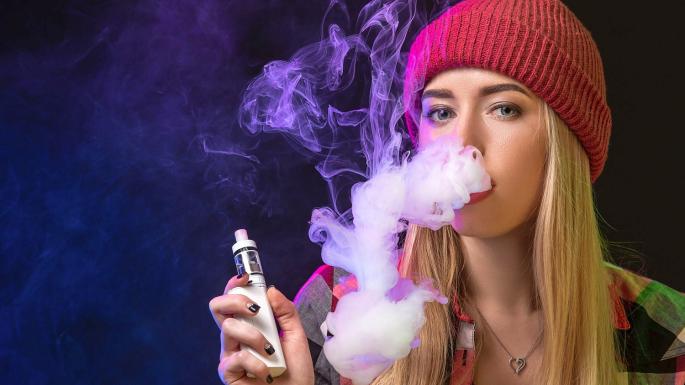 E-cigarette retailers have pledged to go to court to fight any attempt by the government to ban sales of flavoured vaping products.
Health minister Simon Harris said last month he wanted to ban flavours such as bubblegum and strawberry, which he claimed were designed to be attractive to children. Fruit and menthol flavours account for 35% and 32% of the Irish e-cigarette market respectively, according to unpublished research commissioned by the industry.
The Irish Vape Vendors Association, which represents independent e-cigarette shops, said this weekend it would "oppose any widespread ban of e-liquid flavours, and if this must take the form of a legal challenge then we are willing to do this".
The association has lobbied against flavour restrictions, claiming in an email to Harris last month that these could lead to "a black market where vapers would end up buying untested and untraceable e-liquid that could be manufactured anywhere".
In America, Donald Trump's administration will implement a ban on the production and sale of single-use fruit- and mint-flavoured vaping cartridges from early next month, on the basis that these "appeal to kids".
However, tobacco and menthol flavours will remain legal, as will fruit- and mint-flavoured liquids for use in larger, refillable "tank"-style e-cigarettes. Companies will be able to apply for licences to continue selling the banned cartridges if they can prove their products do not appeal to young people.
The Trump administration had previously pledged more wide-ranging restrictions but backed off in November amid fears of opposition from vape shops and their customers, according to The Washington Post. Trump cited the risk of stimulating a black market in unsafe flavoured products — an argument put forward by the US vaping industry.
Juul, America's most popular e-cigarette brand, withdrew its fruit and mint flavours from the US market in October and November, in response to mounting pressure from regulators over the popularity of its products with young people.
Last week Juul announced it was halting production of fruit-flavoured cartridges in Canada. However, the company still sells vanilla-, berry- and mango-flavoured products in Ireland.
In its email to Harris, the Irish Vape Vendors Association said that, as former smokers' sense of taste recovers, they no longer like the taste of tobacco, which is why many use flavoured e-cigarettes to "keep them satisfied and smoke-free". The association called on the department to meet it to discuss the issue.
Vape Business Ireland, which represents convenience stores and e-cigarette manufacturers including tobacco firms, said this weekend that, given the high proportion of flavoured liquids used in Ireland, banning flavours would "send people back to smoking". It disputed the claim that flavours entice young people.
Juul said it would "continue to develop scientific evidence to support the use of flavoured products, coupled with strict measures to combat underage use, as we believe these products can play an important role in helping adult smokers move away from combustible cigarettes".
The Department of Health said it had commissioned research, which will be completed in April, on the risks of e-cigarettes, their effectiveness as an aid to smoking cessation, and whether they act as a gateway to smoking tobacco.
Irish government research last year indicated 13% of former smokers used e-cigarettes, while 12% of the population had tried them. A 2016 survey indicated 34% of 17- and 18-year-olds had tried e-cigarettes, 17% of whom had never smoked tobacco before.
Attempts by state legislatures in New York and Michigan to ban flavoured vapes last year were held up by court challenges from the industry.
The US has had a spate of serious vaping-related lung illnesses, most of them linked to black market products containing cannabis oil. As of last week, more than 2,600 people were treated in hospital and 60 deaths had been confirmed.